Justin Bieber delivered his first live television performance in nearly two-and-a-half years, but don't call it a comeback. Call it a cry-back instead.
Surrounded by dancers, the Stratford native hit each step while clad in an all-black ensemble and matching baseball cap. Soon, he seamlessly began to perform his latest single "What Do You Mean?" to thunderous audience applause and audible cheers.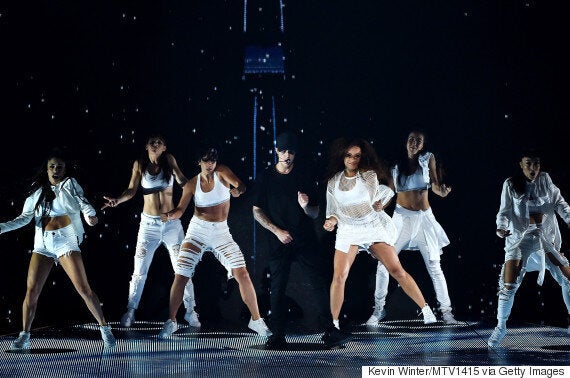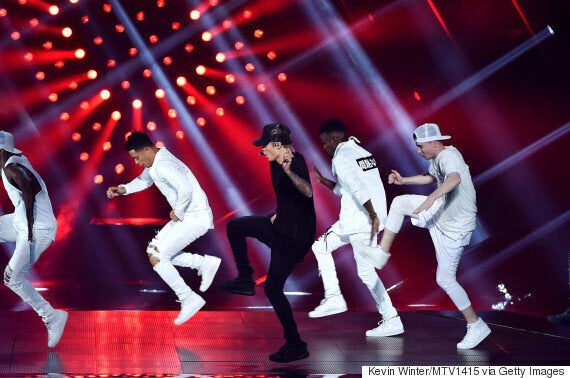 Before Bieber could complete his performance of the song, he began to recite some spoken word verses which included the lines: "Life is a journey, sometimes a battle" and "Believe in something bigger than yourself." It was at this moment — when he was lifted into the air and briefly flew over the crowd before landing back on the stage — that he broke into tears.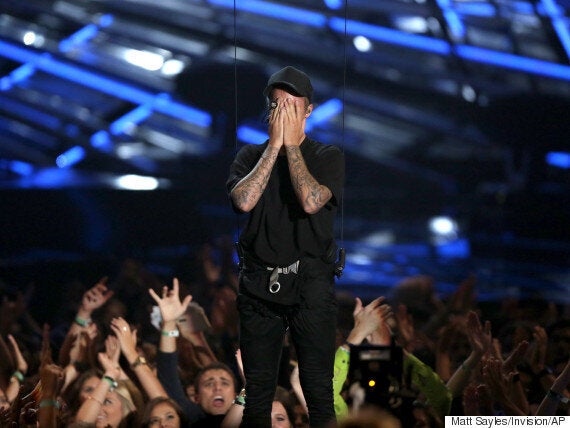 Bieber covered his face with his hands, bowed down to the floor and wiped his tears following the rendition of his latest song, to the surprise of the audience.
Bieber's mom, Pattie Mallette, also gave her take about his performance on Twitter: