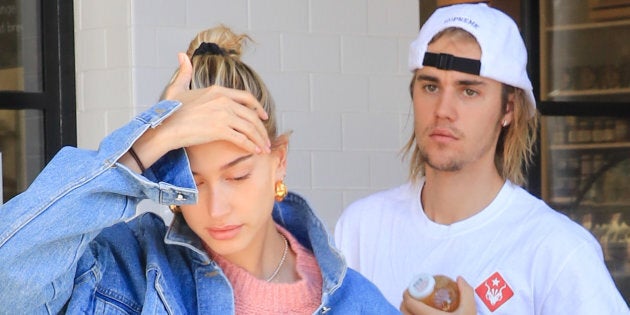 UPDATE 01/02/2018:We can officially confirm that Justin Bieber did in fact get a face tattoo. On Jan. 1, celebrity tattoo artist Jon Boy posted a photo on Instagram of a tiny tattoo that reads "grace" in cursive above Bieber's right eyebrow.
Global News theorizes that Jon Boy did the tattoo but that Bang Bang, the tattoo artist mentioned below, is the one who designed it.
A celebrity tattoo artist named Bang Bang (real name Keith McCurdy) told Page Six that he recently gave the future (or current?) Mr. and Mrs. Bieber couple's tattoos.
According to Bang Bang, "Justin's tattoo is on his face, and I haven't seen any photos of it — so he's doing a good job of laying low."
We do know is that the Biebs is no stranger to inking his face, having debuted a tiny cross near his left eye last summer. We also know that like quick engagements, couples' tattoos seem to be en vogue right now.
But the thing about tattoos is that — unlike many celebrity relationships — they're permanent. If you break up with your significant other, the options for your tattoo are:
Removal, which is painful, expensive, and leaves at least some residual scar tissue
A coverup (ie, Pete Davidson changing his Ariana Grande bunny ears into a heart)
Or simply keeping that tattoo on your body forever.
And it should go without saying: there are significantly fewer options if that tattoo is on your face.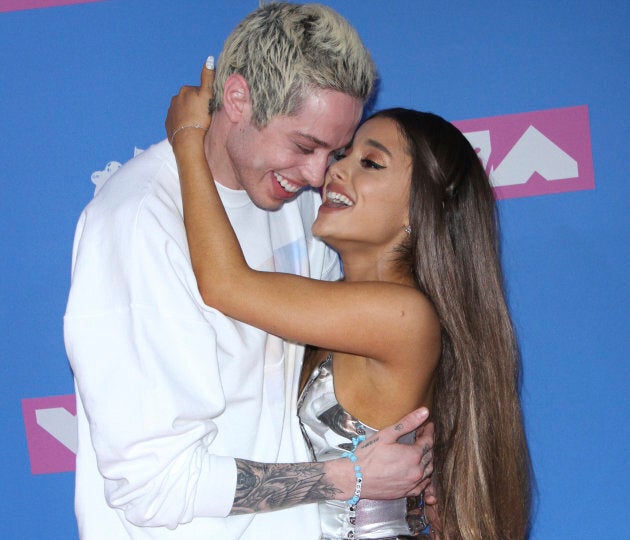 So yes, this is hearsay for now. But there's never a bad time to talk about ways to celebrate your relationship that have nothing to do with face tattoos. Here are a few options.
1) Buy matching jewelry
Will people make fun of you for sporting matching twine bracelets or Celtic-patterned thumb rings? Yes, probably. But when you decide you can no longer take their mockery, you have the blessed option of removing that ugly toe ring. The same cannot be said for a tattoo, particularly a tattoo that's on your face.
2) Travel together
You may have a lot of fun, or you may discover that you don't like being stuck in the same room. Either way, you'll get home with a renewed clarity on the relationship. Bottom line, you can take pictures of yourselves cuddling in front of beautiful scenery, which is a great memento that won't be seared onto your flesh.
3) Take a cooking class
When it doesn't feel like a chore, cooking can be a lot of fun, especially as a joint activity. And if even if the relationship doesn't last, would you rather be a single person who can roast a chicken or a single person with the name of someone who never truly understood you imprinted onto your skin?
4) Make your partner a mixtape
They'll treasure it forever, or — if they turn out to be the kind of cruel, callous person who doesn't appreciate several Celine Dion songs in a row — they'll simply throw it away, no laser removal required. Easy peasy.
5) Write a Facebook status about how happy your relationship is and how fiercely you're in love
This can come across as obnoxious, but it's approximately 200 billion times less obnoxious than a face tattoo.