Justin Bieber knows his way around a selfie, so perhaps it was only a matter of time before he met up with viral sensation "Fashion Santa," a Toronto model who has been perfecting his chic pout for charity.
The "Sorry" singer made an unannounced appearance at Toronto's Yorkdale Shopping Centre on Saturday, and snapped a selfie with Paul Mason, A.K.A. "Fashion Santa," in what appears to be a freight elevator. The retailer's social media accounts quickly uploaded a photo of the encounter with the caption, "It's true! Celebs shop at #Yorkdale! Can you #beliebe it?!"
Bieber is arguably one of the world's biggest popstars, and while he hails from Stratford, Ont., he spends most of his time south of the border. However, on Friday night, the Grammy nominee tweeted it was "Time for a little R&R," which apparently includes shopping in Toronto on what the CBC reports was projected to be the second-busiest shopping day of the year.
Yorkdale Shopping Centre has pledged to donate one dollar — and a maximum of $10,000 — for every selfie taken with "Fashion Santa" to Toronto's Hospital for Sick Children when patrons use the hashtag #YorkdaleFashionSanta. Mason is the face of Yorkdale's holiday campaign, and has been holding court at the mall for weeks in character, clad in burgundy velvet and brands like Dolce & Gabanna, Burberry and DSquared2.
Bieber was last in Toronto earlier this month to play a benefit concert for Stratford's House of Blessing at the Danforth Music Hall, where he told the crowd it was "good to be home."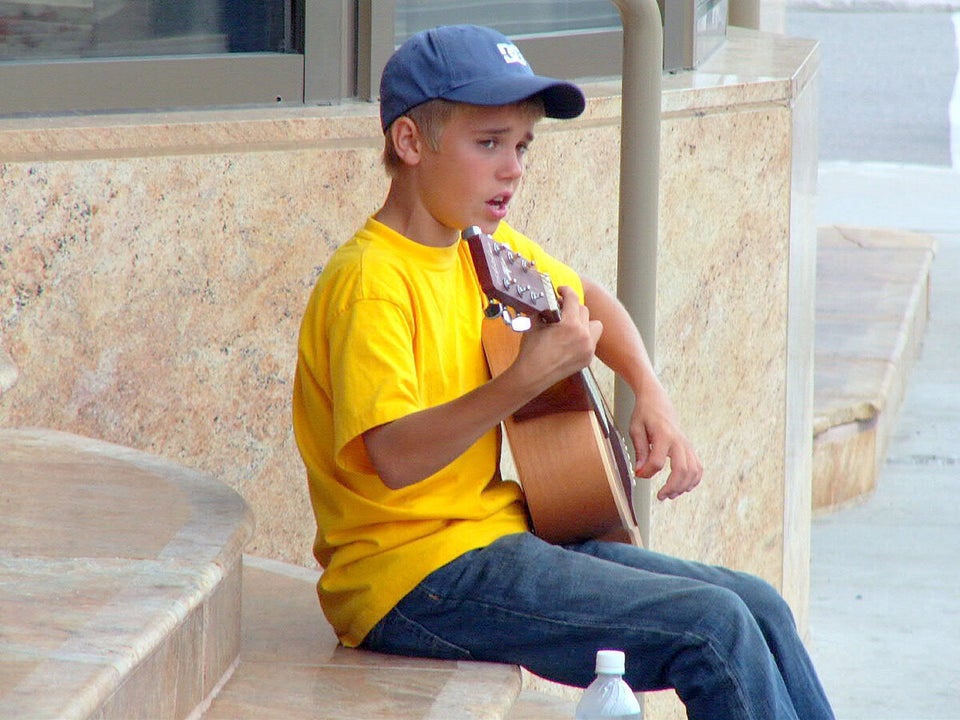 The Evolution of Justin Bieber