UPDATE: Justin Bourque was arrested early Friday by Moncton police. Read updates here.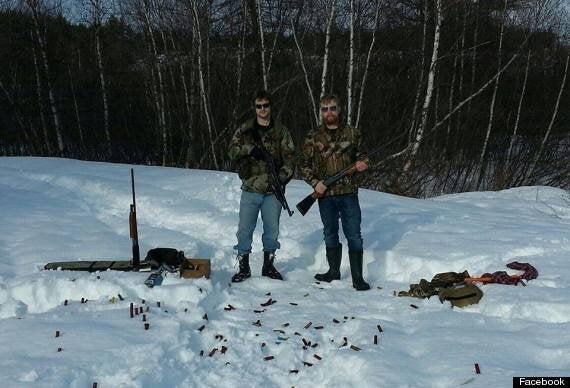 A Facebook page for a Justin Bourque in Moncton features several anti-police and pro-gun posts. The user's profile photo is of two men in camouflage jackets, posing with guns, as shell casings litter the snow around them.
The most recent status update, posted a few hours before the shootings, features lyrics from a Megadeth song called "Hook In Mouth."
The excerpt includes the line: "Make a person disappear, and no one will ever miss you" as well as "Don't try to fool us, we know the worst is yet to come./I believe my kingdom will come."
There has been no confirmation that this Facebook page belongs to the same Justin Bourque named as the shooting suspect.
It appears that two new friends were added to Justin Bourque's Facebook as police were searching for the accused shooter, leading to speculation he is accessing social media with a smartphone. It's not clear if the friends were added due to Facebook activity on the friends' part or if Bourque logged into his account.
RCMP responded to a report of an armed man on Wednesday evening. Witnesses say they heard gunfire erupt. Five RCMP officers were shot. Three of them were killed, while the two others are in hospital with "non-life threatening" injuries.
The suspect is believed to be hiding in a wooded area in the Pinehurst subdivision, where a large police presence remains. Residents are being asked to stay inside and secure their homes.