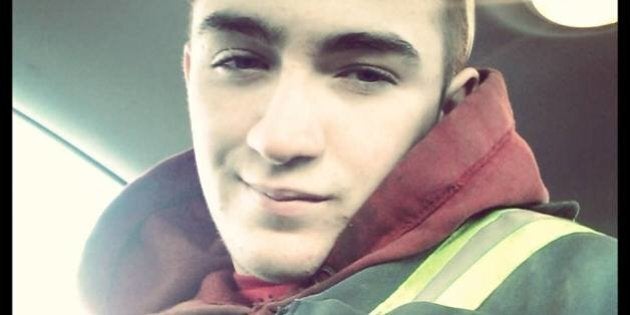 According to Okotoks RCMP, crews have been using boats and helicopters to search the Nature's Hideaway area of the Highwood River after the 19-year-old was carried away by the current Sunday evening.
However, high stream flow on the river has led to unsafe conditions for dive crews.
"We are monitoring the area, but until we have a new search area we've exhausted all of our avenues for now," RCMP Sgt. Donna Rorison told the Okotoks Western Wheel.
McNeil's adopted mother, Carol, is flying in from Cape Breton Wednesday to help with the search, reports the Calgary Sun.
"If there's anyone who had a fighting chance, it's him."
As well, his birth mother, Sheila MacLean, has been a part of search efforts.
Some family members, however, are disappointed with the RCMP's search efforts so far.
However, police say they are doing the best they can. RCMP told CBC News they used a drone to search the area on Tuesday and had planned a helicopter search for Wednesday morning.
Police say the water is cold and filled with silt and debris, and are urging the public to stay away from river banks.