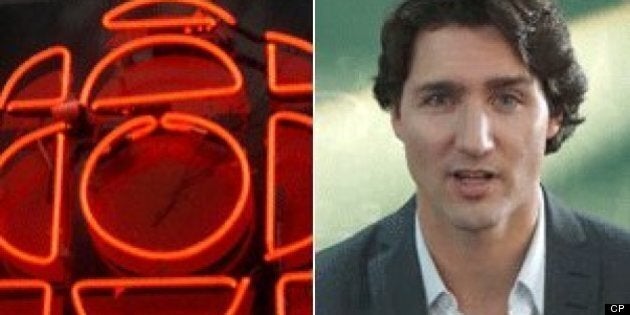 Internet claims that the CBC has a double standard when it comes to airing political ads from the Liberal Party over the Conservative Party of Canada are false.
Conservative blogger and director at the National Citizens Coalition Stephen Taylor raised concerns last week that the public broadcaster was airing Liberal leader Justin Trudeau's classroom spot — a response to an earlier Tory attack ad — but had been unwilling to air a 2009 Conservative ad aimed at then-Liberal leader Michael Ignatieff.
When the Trudeau ad aired on CBC during "Hockey Night in Canada" Saturday, the reaction on Twitter and several Conservative-friendly blogs was swift.
The website Small Dead Animals called out the supposed double standard and provided a link so readers could "pester" the CBC ombudsman.
"Mothercorpse is a devout Liberal party sycophant — so much so it is unspoken wisdom within the media community that the CBC is a free advertising venue for the party," wrote one anonymous commenter.
But CBC's policy on political advertising changed on October 15, 2009, said CBC spokesman Angus McKinnon.
"We informed the political parties of the change in October 2009 and have since been accepting ads from all parties outside of election periods, again, subject to our advocacy advertising standards," he said.
Since then, McKinnon said, the Conservatives have submitted 11 ads to the CBC for approval. He was unable to say how many had been approved for broadcast but insisted some had been.
Story continues below video
CBC's previous policy to refuse political advertising outside of election periods dated back several decades, when political parties were afforded free airtime on the station during campaigns and there were few other stations on the dial, McKinnon said.
The Conservatives have not approached the CBC to air the party's latest Trudeau attack ad, which features footage taken from HuffPost without permission of Trudeau performing a mock striptease for charity. The ad also uses an interview clip from CTV taken out of context and used without permission.
"On this particular one, they haven't asked us to run it," said McKinnon "We've run... [ads] since we changed our policy, they haven't asked us to run this one. If they did, we would look at it against our policy on advocacy advertising and evaluate it and go from there but we have not been asked to do that."
The CBC's advertising policy states that advertising considered to be deceptive or misleading, "whether it is caused by the omission of relevant information or by the arrangement of accurate information in such a way as to lead to a wrong conclusion, will not be accepted on CBC/Radio-Canada services."
Unlike CTV, CBC's advocacy advertising policy also prohibits the network from airing political ads during news or current affairs programming. The network, according to McKinnon, has used that policy to exclude ads that use CBC footage.
"[The ads] must also not imply an endorsement on the part of CBC/Radio-Canada, so we have rejected ads — and this is not just from the Conservative party — but we have rejected ads when they use CBC/Radio-Canada footage in ads under that policy," McKinnon said.
The CBC recently went through several rounds of cuts, including a $115 million cut over three years in budget 2012. The corporation, which receives more than a billion dollars annually from taxpayers, has had to diversify its sources of income to keep revenues up.
Conservative party spokesman Fred DeLorey would not comment on whether the public broadcaster had been approached to run the Tories' latest attack ad.
"We never comment on our media buy," he wrote in an email.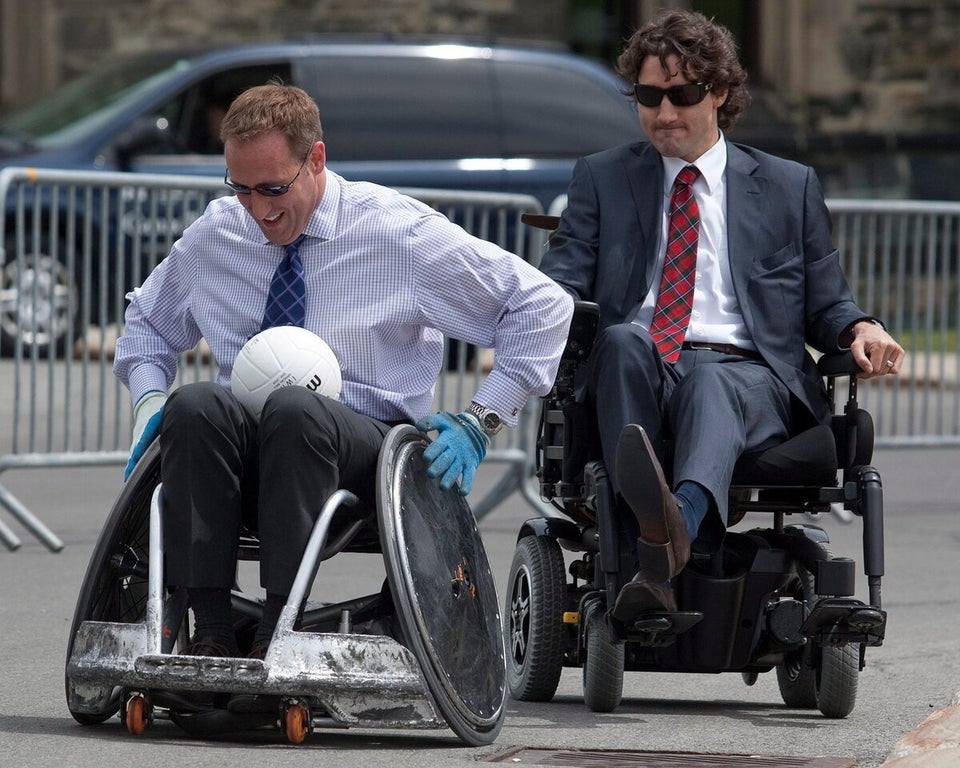 What Is Justin Trudeau Doing?