For Justin Trudeau and Liberals hoping a positive message is more potent than an attack ad, school is in session.
The Grit ads — released in both English and French — remind Canadians Trudeau was a teacher before entering public life.
The scene opens with Trudeau turning off a Tory ad while leaning on a teacher's desk. A blackboard with math calculations is shown in the background.
"Canadians deserve better," he says. "We can keep mistrusting and finding flaws in each other or we can pull together and get to work."
Trudeau goes on to say he worked hard to earn the confidence of both constituents in Papineau and fellow Liberals.
"Now I'm going to work hard to earn your trust," he says.
The Grit leader then seems to address some criticisms head-on.
"I'm proud to be a teacher," he says. "I'm a son, but I'm also a father. And although I am a leader, I'm here to serve."
STORY CONTINUES AFTER SLIDESHOW
A key aspect of the Conservative broadcast assault last week was to skewer Trudeau's work experience and not-so-subtly suggest he was riding on the coattails of his famous father, Pierre Trudeau.
In an ad titled "Experience," the Conservatives suggested Trudeau is unfit to serve a prime minister because he was a camp counsellor, rafting instructor, "drama teacher for two years" and an MP with a poor attendance record.
"What is it with Conservative attacks on teachers?" he asked then. "They've never met a teacher they wouldn't pick a fight with. I am fiercely proud to be one of the hundreds of thousands of Canadians who belong to the teaching profession. And let me tell you this, my friends, this teacher fully intends to fight back."
The reference to his role as a "son" will likely strike a chord. Trudeau has at times been dismissed as little more than a famous name and a son of privilege. He addressed his father numerous times throughout his leadership campaign, including his victory speech after he easily clinched the Grit leadership.
"Well, I don't care if you thought my father was a great or arrogant," he said. "It doesn't matter to me if you were a Chretien-Liberal, a Turner-Liberal, a Martin-Liberal or any other kind of Liberal. The era of hyphenated Liberals ends right here, tonight."
"I'm not going to sit back but I'm also not going to be dragged down to the same level as they are because across the country I have seen Canadians sick and tired of the negativity and the fighting," he said.
The strategy of staying positive has been tried by Liberals before. In 2009, former Grit leader Michael Ignatieff responded to a wave of "Just Visiting" attack ads with a cheery clip showing him talking politics in the woods.
Two years later, the Liberal Party of Canada suffered its worst defeat ever.
What do you think of the ads? Share your thoughts in the comments below.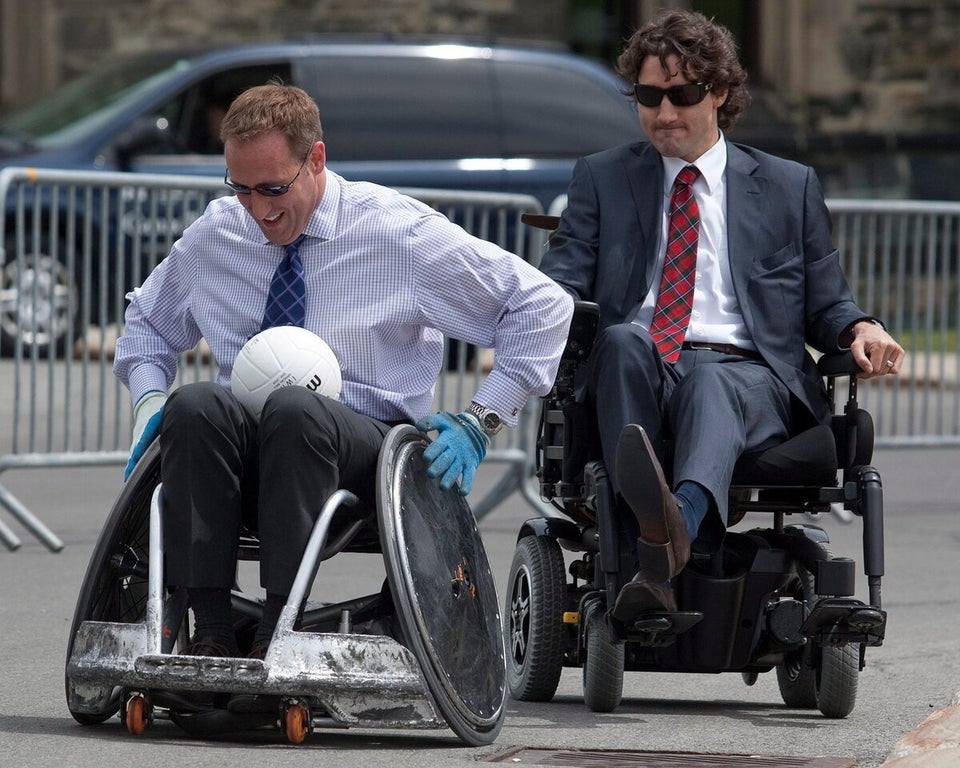 What Is Justin Trudeau Doing?