The Canadian prime minister and his wife were photographed by Norman Jean Roy in a spread that will appear in the glossy's January 2016 issue.
The second image shows Justin and Sophie engaging in a warm embrace, looking at each other lovingly. Grégoire-Trudeau sports a blue and gold Oscar de la Renta dress, while her husband wears dark blue slacks, a light blue dress shirt and a red tie.
In the accompanying interview, 40-year-old Grégoire-Trudeau says what first struck her about her husband was that "he had a really deep gaze." She also reveals that at the end of their first date, Justin said, "I'm 31 years old, and I've been waiting for you for 31 years."
You can check out the photos and the interview here.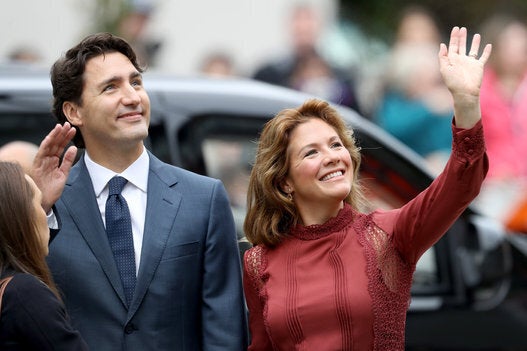 Sophie Grégoire Trudeau
Popular in the Community