As expected, the Conservatives have released attack ads on new Liberal leader Justin Trudeau just a day after he won the party's leadership race.
But there are a few problems with the Tories' line of attack on the videos, posted to YouTube Monday, which include footage of a Trudeau striptease at an Ottawa charity fundraiser in 2011.
The Tories slowed the footage down, added carnival-like music and colour corrected in the new spot, which attacks Trudeau's judgment and statements dating back to 1999.
Trudeau shed his clothes down to the undershirt late in 2011 at the What A Girl Wants charity gala in Ottawa. Attendees bid on a lunch with Trudeau that eventually went for $1,900. The money went to the Canadian Liver Foundation and its fight against liver disease.
Watch the original Trudeau charity striptease in the video below.
In one of the attack ads, the familiar voice of a narrator states: "Justin Trudeau. He was born with a famous name, but does he have the judgment to be prime minister?" The new Grit leader is shown grinning and taking off his shirt.
"He said he'd think about making Quebec a country. He didn't like the word barbaric to describe cultural violence against women," it continues as Trudeau is shown in his undershirt.
The ad then cuts to a CTV clip from 1999 when a young Trudeau said: "Quebecers are better than the rest of Canada because we're Quebecers or whatever."
It cuts back to a clip of Trudeau taking an elaborate bow at the charity event.
"Yes, nothing says good judgment like saying one region is better than another. Justin Trudeau. He's in way over his head."
"We believe Justin Trudeau's eagerness to perform a strip-tease, regardless of the venue or putative cause, says something about his judgement," he said in a statement.
Yet, the Canadian Liver Foundation came to Trudeau's defence with a press release.
"Mr. Trudeau was willing to not only attend our event but also generously donate a lunch to be auctioned off to raise funds for liver disease research and education," it read. "This auction item raised $1,900 and the event raised $128,000. The Foundation believes Mr. Trudeau should be applauded for his commitment to an important health issue that affects an estimated 3.4 million Canadians."
LeBlanc believes the public will have a different reaction to negative attack ads than they did with those targeted at Ignatieff and Stéphane Dion.
"They know who (Trudeau) is, and the Canadian public has an attachment to him, they watched him be born, they watched him grow up, with the single dad and the three boys, and watched him hold up the ailing father at the brother's funeral… . They are seared in the public's mind, those things. (In) certain cultural communities, that name means something very profound. So it is not easy to shake it with some shitty ad," LeBlanc said.
Trudeau, LeBlanc adds, also will not shy away from hitting back. "He has that toughness."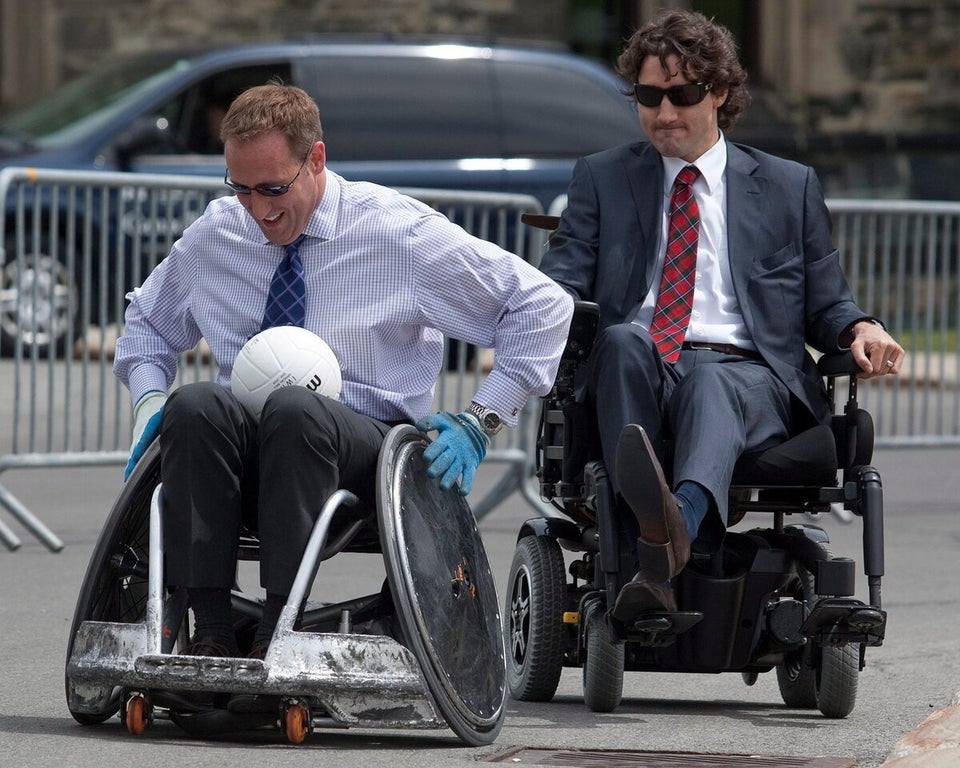 What Is Justin Trudeau Doing?