Justin Trudeau's autobiography, which will hit stores one year before a federal election that could make him prime minister, will be titled "Common Ground: My Past, Our Present and Canada's Future."
Publisher HarperCollins shared a photo of the book cover on Twitter Thursday.
The Huffington Post Canada has learned that Trudeau will open up about his childhood spent in the public eye, including his parents' marriage. He will discuss the impact of his younger brother Michel's death and his famous father's passing. Miche, as the family called him, was killed in a B.C. avalanche in 1998 at the age of 23.
Trudeau will attempt to explain why he wants to become prime minister and what led him to run for the Liberal leadership after earlier ruling out such a move.
A Liberal strategist told The Globe and Mail the book will focus on how Trudeau's personal background has molded his leadership style and that the title is reflective of his "middle-of-the-road" approach to politics.
"Our most consistent critique of the Conservative approach to government has always been their divide-and-conquer negativity," the strategist told The Globe. ""The country is facing big problems that we will not be able to solve that way."
A press release from HarperCollins in March promised the memoir would "capture the foundational moments that have formed the man we have come to know and informed his vision for the future of Canada."
Trudeau said in a statement at the time he wanted to tell his life story, principally as a teacher, member of Parliament and father.
"These experiences and the many people who have played a role in my life have all shaped my outlook on politics, public service and what it means to be Canadian."
But some have suggested that at age 42 and with just six years in federal politics under his belt, Trudeau hasn't lived enough — or done enough — to pen a memoir.
NDP Leader Thomas Mulcair seemed to suggest as much to The Globe, explaining he will probably wait until his 70s before penning an autobiography of his own.
"I frankly might think about doing that in another 15 years, but despite 35 years' experience, I'm not sure that that type of exercise is appropriate," he told the paper.
Trudeau could be following in the footsteps of U.S. President Barack Obama, who wrote two autobiographies — "Dreams From My Father" in 1995 and "The Audacity of Hope" in 2006 — before winning the presidency in 2008 at the age of 47.
Former U.S. Secretary of State Hillary Clinton has recently released a memoir, "Hard Choices," that is seen as the first step in her expected run for president in 2016.
Unlike Obama, though, profits from Trudeau's book will go to charity — The Canadian Red Cross Society. Trudeau faced controversy last spring when it was revealed he accepted speaking fees from charities after he was elected as an MP in 2008. The Liberal leader offered to repay any group that felt it did not receive its money's worth.
The Liberal leader's predecessor, Michael Ignatieff, wrote a memoir in 2009 titled "True Patriot Love." Ignatieff, who spent three decades outside of Canada working as an academic and journalist, hoped the book would highlight his connection to the country. Two years later, he lead Grits to their worst electoral result ever.
Yet, former prime minister Jean Chretien's 1985 memoir, "Straight From The Heart," became a best-seller and set the stage for his Liberal leadership victory in 1990. Former NDP MP Olivia Chow released an autobiography, "My Journey," in January. Chow is now running to be mayor of Toronto and is considered a front-runner.
In 2013, HuffPost's Althia Raj released an eBook, "The Contender," chronicling Trudeau's ascent to the Liberal leadership.
News of the release date for Trudeau's memoir sparked a few jokes on Twitter Thursday morning, including a zinger from Prime Minister Stephen Harper's former spokesperson, Andrew MacDougall.
Do you think it's too early for Trudeau to release a memoir? Tell us in the comments.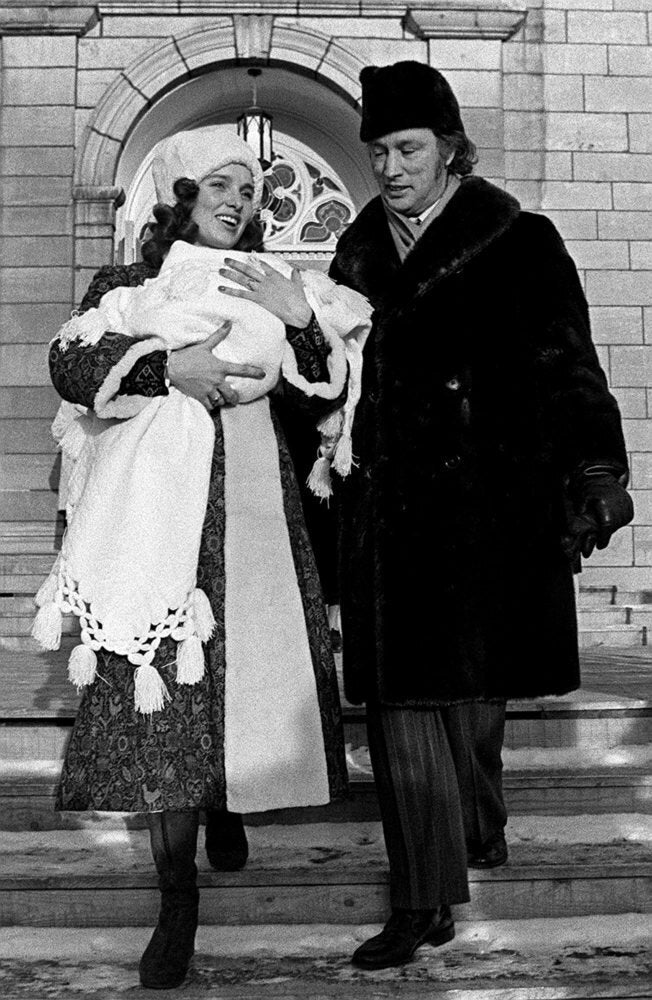 Justin Trudeau Through The Years
Popular in the Community