A 19-year-old man has been identified by police as the intruder who broke into the Ottawa home of Liberal Leader Justin Trudeau nearly two weeks ago.
But Ottawa police will not lay charges because enough evidence shows he entered the wrong home by mistake.
Ottawa police staff sergeant Kal Ghadban said at a press conference Tuesday the young man was very intoxicated at the time of the break-in during the early morning of August 16.
The man turned himself into police on Friday after photos of him from security cameras were circulated to the media.
Ghadban said the man initially considered stealing some items, including knives from the Trudeaus' kitchen, but decided against it.
"The subject felt remorse for his actions," Ghadban said. "He decided to leave a note behind for the homeowners."
Police declined to specify what was in the note, which was initially described in media reports as threatening. However, Ghadban said there was no evidence to suggest a threat to the family and that police believe the man had no idea who lived in the house.
"He realized he had entered a home but didn't realize the magnitude of his actions until he saw his picture in the newspaper," he said.
Ghadban said the case did not meet the "threshold for criminal charges" because there was no intent to unlawfully enter the home.
Sources earlier told HuffPost the young man was interviewed for two hours last week. He told police he was supposed to stay with a friend who promised to leave the door open, sources said.
The man told investigators he wanted to steal knives he collected once inside the residence, but couldn't bring himself to do it. He instead left a note atop a pile of knives so that it would be found, a source said. He also moved some speakers around.
"This was just a freak incident," a police source said.
Cops asked the Liberal leader's office if Trudeau wanted to lay charges but sources said the Liberals wanted to leave it up to the police.
Liberal spokesperson Kate Purchase said in an email to HuffPost Tuesday the party respects the decision by Ottawa police not to press charges.
The suspect has no criminal record or political ties. HuffPost was told on Monday that the name of the suspect would only be released if charges were laid.
Late last week, police released a 38-second video of an unidentified suspect appearing to be talking on a phone outside a home in Ottawa's Rockcliffe Park neighbourhood, where the Trudeau family lives.
Trudeau's wife, Sophie, and three young children were sleeping during the break-in. The Liberal leader was in Winnipeg at the time.
Trudeau told the media his family was left shaken by the incident and suggested it could cause him to re-evaluate the amount of time he spends on the road. The Liberal leader received an RCMP security detail at an Edmonton rally last week.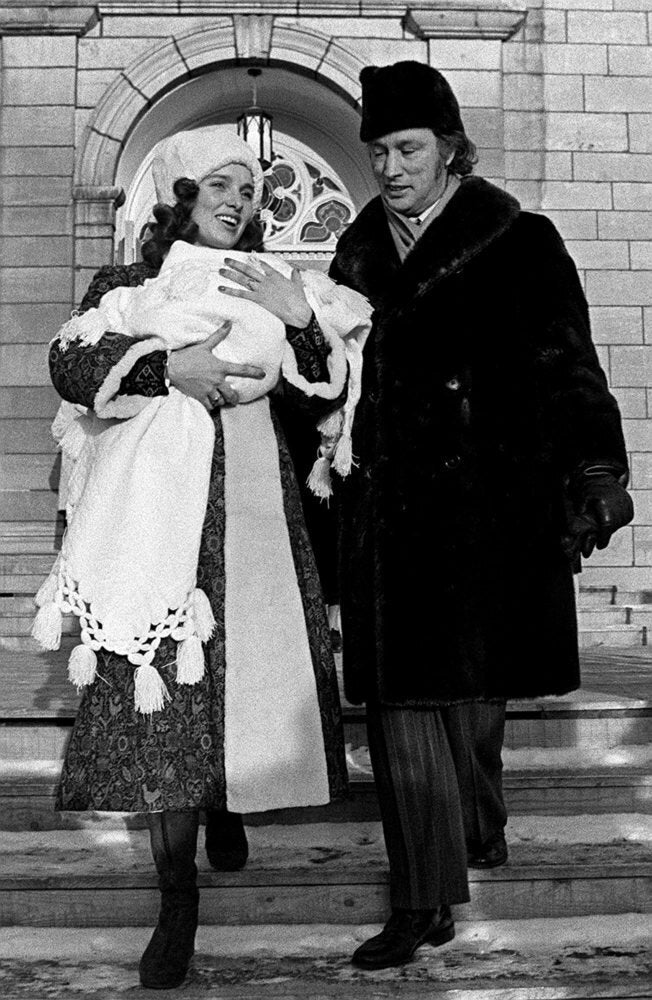 Justin Trudeau Through The Years