While Prime Minister Justin Trudeau's youngest brother tragically died in an avalanche nearly 18 years ago, the family has found beautiful ways to remember Michel. One was during Trudeau's eldest son's baptism.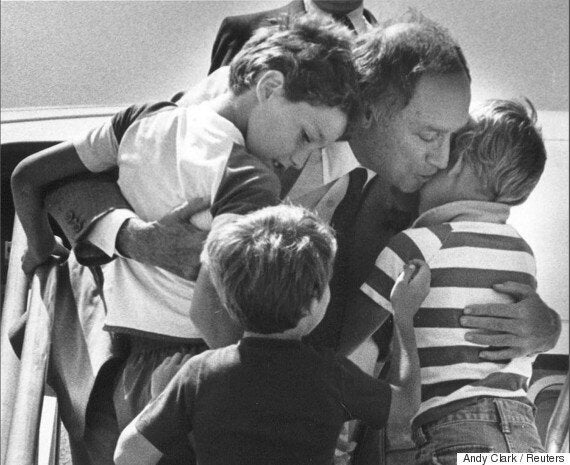 Canada's Prime Minister Pierre Trudeau greets his sons Justin (L), Sacha (R) and Michel after returning home in 1983.
Xavier Trudeau is nearly nine years old now, and his birth was actually full of symbolism.
He was born in 2007 on October 18, the same day his dad proposed to his mom three years earlier and on what would have been Pierre Trudeau's 88th birthday. Yes, grandfather and grandson share the same birth date.
His mom, Sophie Grégoire Trudeau, was a childhood friend of the uncle he never got to meet. And in an interview with The Globe and Mail, Sophie revealed the beautiful way the family remembered Michel during Xavier's baptism.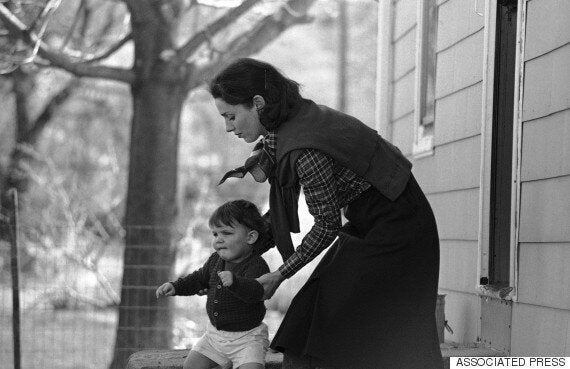 Margaret Trudeau with her youngest son, Michel, during a visit with her family in 1977.
She told the paper that Xavier and his cousin Pierre (Alexandre's oldest) were both baptized with "Michi's water." This is water that Margaret Trudeau was collecting every year from B.C.'s Kokanee Lake, where her youngest son died.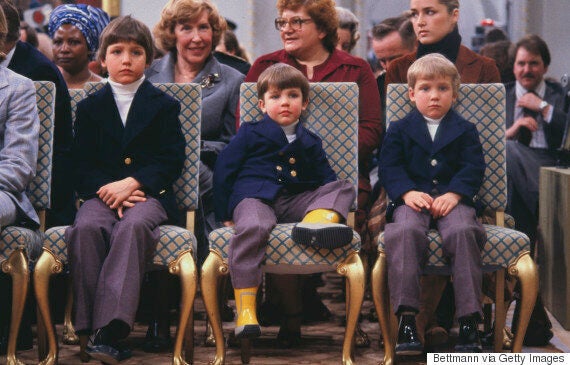 Prime Minister Pierre Eliott Trudeau's three boys (L-R) Justin, Michel, Sacha.
In his memoir, Justin Trudeau remembers getting the call from his mom that something had happened to Michel. Justin was a substitute teacher at the time.
"While I had been standing at a blackboard, an avalanche had swept my brother and one of his buddies into Kokanee Lake. They had been traversing the steep incline above the lake. His pal Andy managed to swim to shore, but Michel was just too far out. It had taken his other friends hours to dig themselves out and contact the RCMP."
"I still miss him. I will always miss him," wrote Trudeau. "Michel was just 23 when he died, but he had already found his calm zone, a private place that eludes many of us throughout our lives. If Michel were alive today, I believe he would be the father of teenage children, and that Sophie and I and our kids would visit him and his family each Christmas. Perhaps Michel would have launched his own ski tourism operation; he loved the sport, and I believe he had a knack for business. In his spare time, he would have found a way to bring out his creativity through painting or writing. Whatever he chose to do, I know he would have been happy doing it. That was his gift."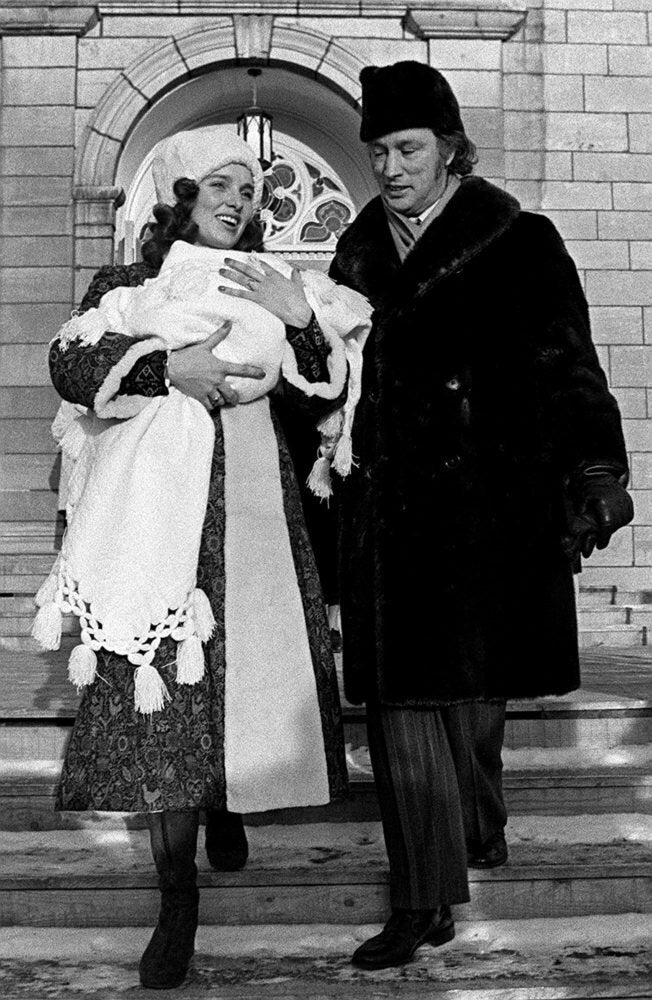 Justin Trudeau Childhood Photos