Justin Trudeau clearly isn't a fan of watching his words.
While some in the audience applauded, the Prime Minister's Office said in a statement the moment reflected poorly on Trudeau's judgment.
But in an interview with the CBC's George Stroumboulopoulos Tonight that will air Tuesday night, Trudeau explained that he isn't interested in doggedly sticking to a script, even if failing to do so may get him in trouble.
Stroumboulopoulos showed a clip from an interview with Michael Ignatieff in which the former Liberal leader explained how different life can be outside of politics.
"If I was doing this and I was still the leader, every darned thing coming out of my mouth would be strategic," Ignatieff said. "I would have to fit, for very good reasons, a filter between my brain and my mouth."
When Stroumboulopoulos abruptly asked Trudeau if that was true, the rookie Grit leader took a bit of a dramatic pause. Some members of the audience laughed.
"Shit, what do I say?" replied Trudeau to some bigger laughs and applause.
Trudeau, the eldest son of former prime minister Pierre Trudeau, said he has known all his life he was "carrying a name" and that people were paying more attention as a result.
"I had to make a choice early on. Do I have a private, secret life or do I live fairly openly and consistently with the person I am? And I've always had that," he said.
"So, as I'm now in politics, where everything I say is parsed and used as an attack ad if that's the way someone wants to use politics, I have to decide what's more important. That I always say exactly the perfect, right thing and then it's carefully scripted and controlled? Or do I try and trust that my values are the right ones and therefore are going to see me through?"
Trudeau said Canadians are "worthy of trust" and will forgive him if he makes a few mistakes.
"We need a real person representing us, not just in Ottawa, but across the world stage," he said.
On Saturday, Trudeau told the crowd at Fight for the Cure, a fundraiser for The Ottawa Regional Cancer Foundation, that there is no experience like stepping into a boxing ring for a fight.
"All the – your name, your fortune, your intelligence, your beauty – none of that fucking matters," he said to some cheers.
Trudeau's interview airs on Tuesday, April 1 on CBC.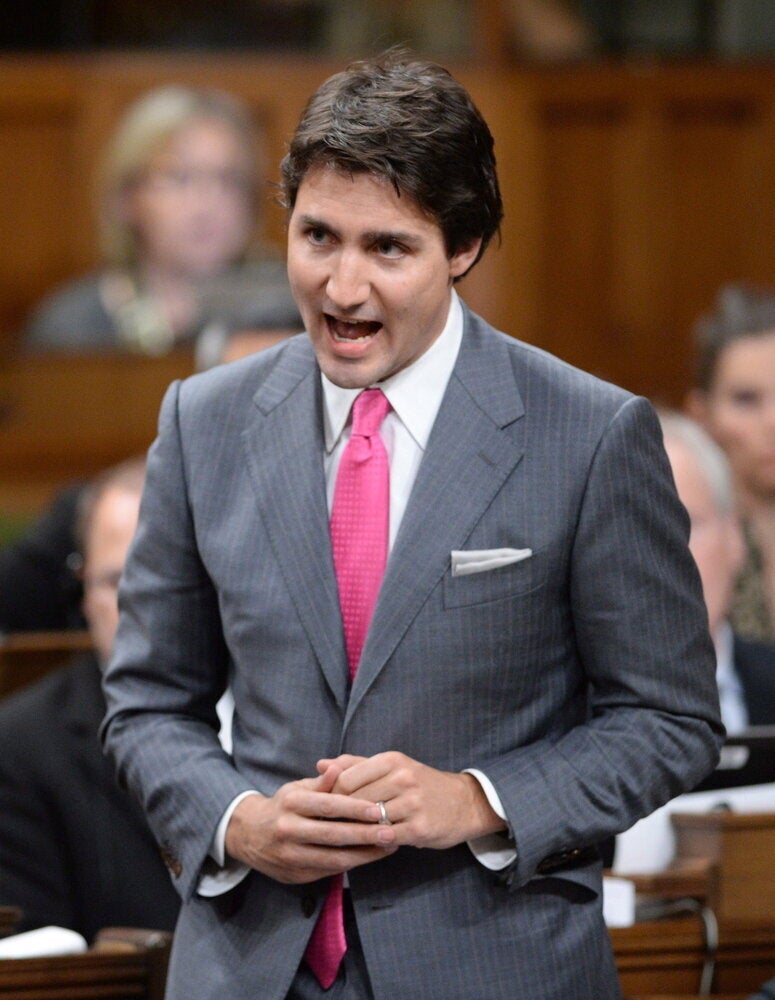 Recent Justin Trudeau Gaffes