Ella-Grace Trudeau definitely won't forget this summer. She took in the Calgary Stampede with her dad (who also happens to be our prime minister), her family vacationed on the gorgeous west coast and now she's capping it off with a trip to China with her parents.
Justin Trudeau and Sophie Gregoire Trudeau took their seven-year-old daughter on their trip to Beijing, leaving sons Hadrien and Xavier at home.
Sure, Justin Trudeau has important meetings with Chinese Premier Li Keqiang on a potential free trade agreement. But Ella-Grace took the formalities in stride.
The family made sure to take a little side trip to the Great Wall of China, which Ella-Grace adorably skipped along hand-in-hand with her mom and dad.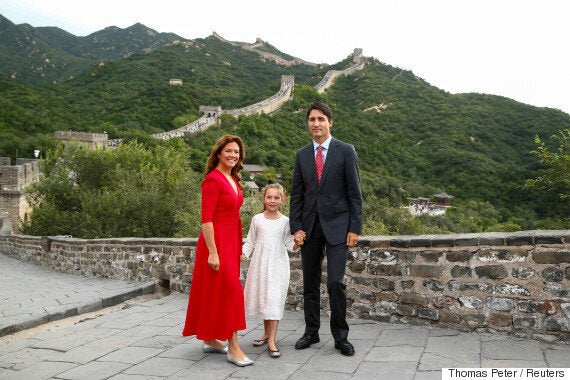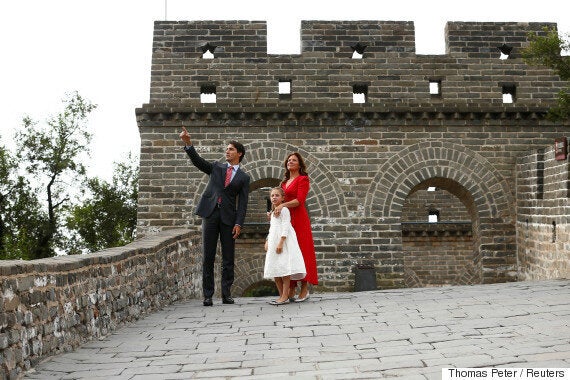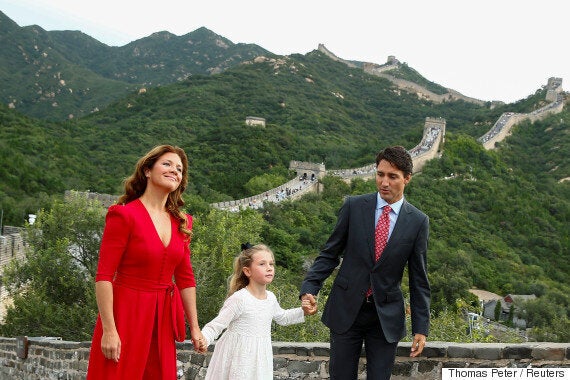 She will definitely have a lot to share when her teacher asks: "What did you do this summer?"