The referee called the fight around the middle of the third two-minute round of the Olympics rules bout.
Trudeau dominated round two and round three after Brazeau came out swinging in round one.
PHOTOS, VIDEO: THE BIG FIGHT
Brazeau opened strong, but became visibly tired as the fight went on, allowing Trudeau to land numerous jabs and eventually pummel the Tory Senator. The referee counted Brazeau down once in round two and by round three Trudeau was the only one landing any solid shots.
After the fight, Brazeau had a large welt below his eye and was having trouble catching his breath.
Trudeau praised his opponent after the battle. "All I know is, he had reason to be confident because he can hit like a Mack truck," the MP for Papineau told reporters.
"He didn't know that I could take it and keep going.''
Asked what hurt most, Brazeau responded "Oh, definitely the ego.''
"You know, I'm a fighter and I'm a competitive guy. Obviously I like to trash talk,'' he said.
"But again, I fell short tonight. But I'm still glad that I trained for five months for this. You know, I came up short 30 seconds, so maybe I'll try to make it up next year.''
Brazeau, a 5'10",183 pound karate black belt was the early favourite when the fight was announced, but the 6'2, 180 pound Trudeau won the day.
Monday will bring further humiliation for Brazeau. He'll have his lengthy locks chopped off in the foyer of the House of Commons as part of a side bet made between the two fighters. Brazeau will also be forced to wear a Liberal jersey for a week. Trudeau said on Saturday night that he chose the stakes because First Nations warriors historically cut their hair as a sign of shame.
With files from The Canadian Press
PHOTOS, VIDEO: THE BIG FIGHT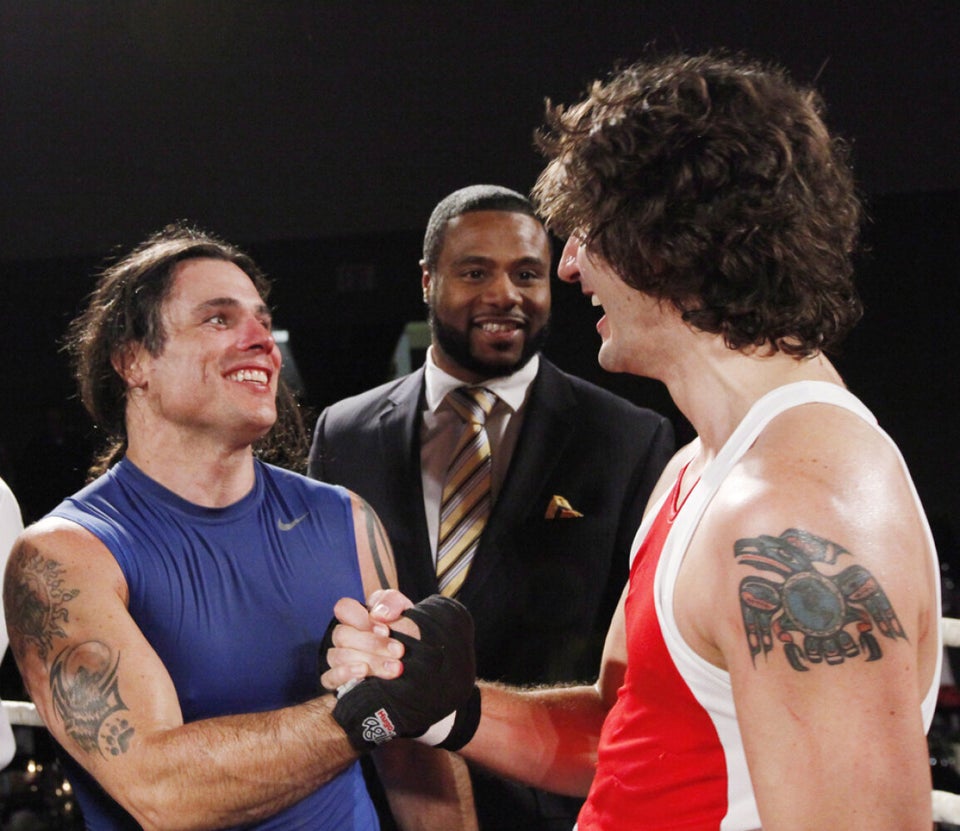 TRUDEAU VS. BRAZEAU