Prime Minister Justin Trudeau's first face-to-face meeting with U.S. President Donald Trump was off to a great start Monday, if their handshakes were any indication.
Trump greeted Trudeau at the door to the White House's West Wing, where the two had their first already-extremely-analyzed joining of the hands:
Many on Twitter noted how Trudeau seemingly avoided Trump's infamous, uh, yank. One person also described it — extremely accurately — as "the biggest display of dominance" in Canada's history.
If you don't know what the yank looks like — lucky you — feast your eyes on the president's ultra-awkward handshake with Japanese Prime Minister Shinzo Abe last week.
It's similar to what happened between Trump and his Supreme Court nominee, Neil Gorsuch:
Later, after Trump led Trudeau to the Oval Office, Handshake 2: The Reckoning took place.
Trudeau and Trump sat in front of the fireplace — in "complete silence," according to a pool report — while posing for the cameras. Trump told the PM "they might want a handshake."
This too was short, sweet and yank-free.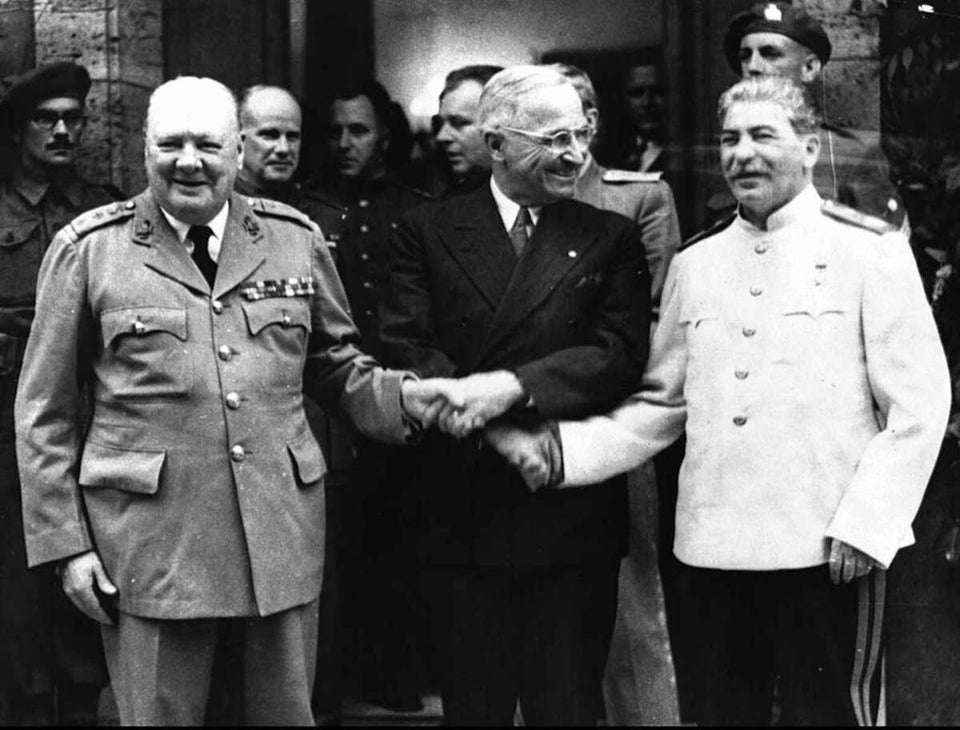 Questionable Political Handshakes