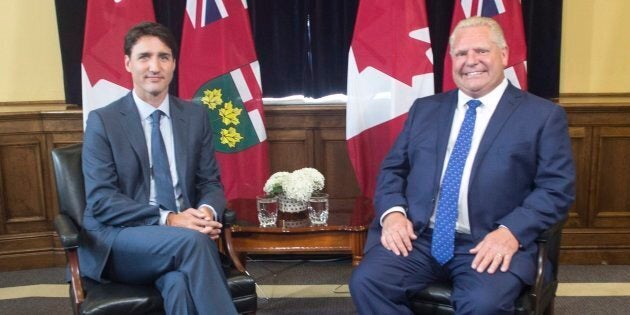 OTTAWA — Prime Minister Justin Trudeau said he spent some time explaining the nuances of Canada's refugee system to Ontario Premier Doug Ford during their first meeting.
Trudeau met with Ford at Queen's Park in Toronto for the first time since the Ontario election. Shortly before the meeting, the Ontario government blamed Ottawa for creating a "mess" of a housing crisis due to the influx of asylum seekers crossing into Canada.
"It didn't seem to me that the premier was quite as aware of our international obligations to the UN convention on refugees as he might have been," Trudeau told reporters in a frank moment. "So I spent a little time explaining how the asylum seeking system works and how our system is supposed to operate."
Watch: Trudeau says he explained asylum-seeking system to Doug Ford
The prime minister said he "attempted" to reassure Ford that the immigration and refugee systems are separate, and that any migrants coming to Canada for purely economic reasons are sent home.
Canada will continue to ensure its immigration and refugee system is applied responsibly, Trudeau said, adding it's "important" for leaders to protect how Canadians generally view immigration "very positively."
'
This is not a choice, this is the law'
During a meeting of the ad hoc intergovernmental task force on irregular migration in Ottawa Wednesday, Immigration Minister Ahmed Hussen gave no indication that there was any bad blood between him and his Ontario counterparts.
Hussen's spokesman Mathieu Genest told HuffPost that Canada has international obligations to uphold if someone arrives at the border, pleading for help and protection.
"It is our legal obligation to provide them with due process. This is not a choice, this is the law."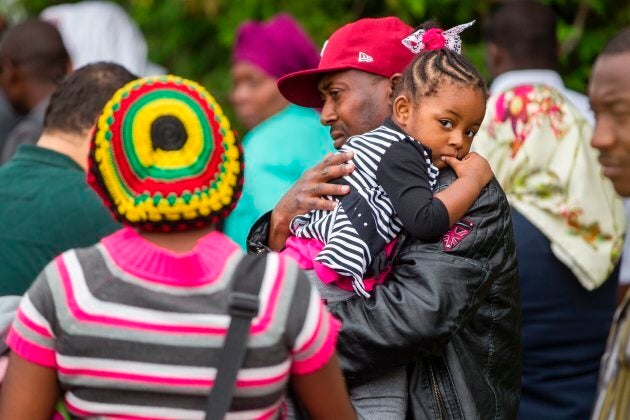 On the UN convention level, it's typically federal jurisdiction.
Different levels of government may not always see eye-to-eye, but the people of Ontario benefit when they do, Genest said.
He explained federal and municipal officials have been in close contact to find solutions to Toronto's at-capacity situation with the city's intake of asylum seekers.
"We remain committed to supporting Toronto as they face pressures to their housing system. Minister Hussen has been in regular contact with Mayor Tory and we hope to see Ontario join these discussions."