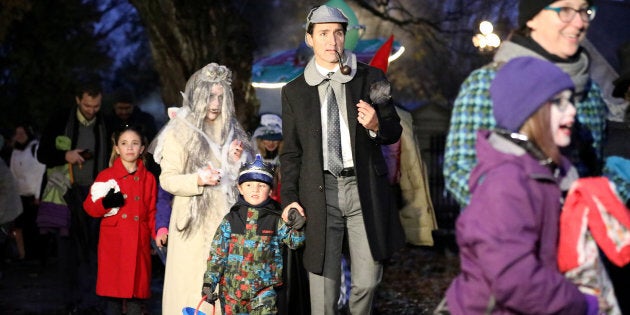 Despite the rain in Ottawa on Wednesday night, the prime minister's family appeared to have a happy Halloween.
As has been custom the past few years, Justin Trudeau and his wife accompanied their three kids to trick-or-treating at Rideau Hall.
The PM was dressed up Sherlock Holmes, wearing a deerstalker hat and a large Peter Pan collar, and holding a large magnifying glass along with a pipe that Health Canada would surely not approve of.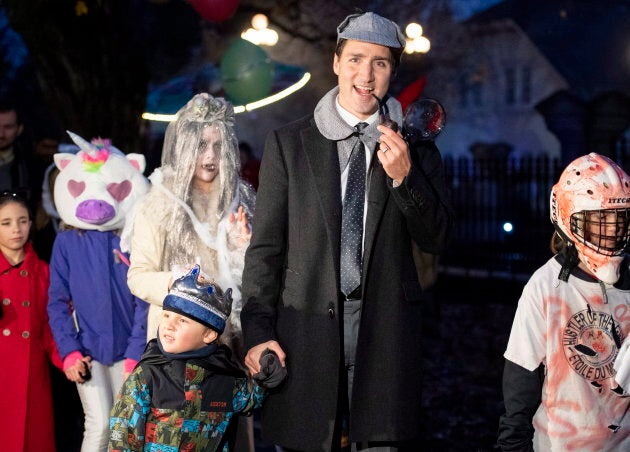 Sophie Grégoire Trudeau was a zombie bride, while nine-year-old Ella-Grace dressed up as a unicorn, and her brother Xavier, 11, wore a scary mask, according to the Prime Minister's Office.
Hadrien, 4, was a knight apparently, but the only hint of his costume was a shiny silver and blue crown on his head — the get-up was mostly covered under a large coat (we've all been there).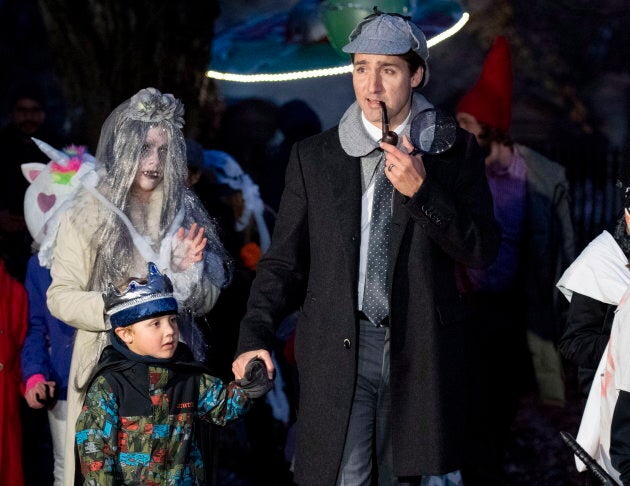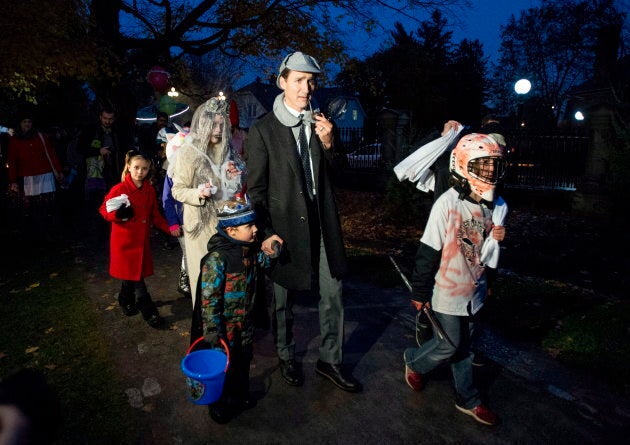 Trudeau and his family have made the most of every Halloween since he was elected PM.
Watch: Trudeau family Halloween costumes in 2016
Conservative Leader Andrew Scheer, who has five kids ranging from a toddler to a teen, posted a proud pic of his older children in their costumes.
NDP Leader Jagmeet Singh has no kids, but he still got into the Halloween spirit by dressing as part of the Three Musketeers, along with former party leader Ed Broadbent and NDP MP Guy Caron.
Many Canadians apparently look to politics for Halloween inspiration: Trudeau was among the most-Googled costumes in the country this year, beating out the ever-popular Kim Kardashian and unicorn searches.
With files from Andree Lau
CORRECTION - An earlier version of this article stated that Trudeau was carrying a microscope. He was actually carrying a magnifying glass.