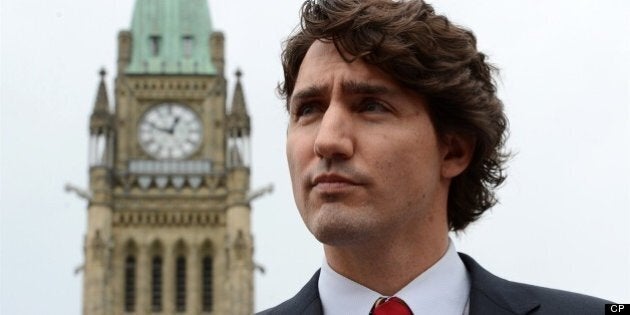 OTTAWA — Justin Trudeau may be under fire for the extracurricular speaking fees he collected before he became Liberal leader, but an analysis of the most recent MP disclosures reveals 40 per cent of all MPs declare a secondary source of income.
Federal politicians are supplementing their six-figure salaries with a range of income, from music royalties, condo rents and farm earnings to profits from private investment firms and a national speaker's bureau. MPs make a base salary of $160,200.
Of the 306 MPs currently sitting in Parliament who have filed income disclosures, a Huffington Post Canada analysis of the public registry shows more than 121 declared some kind of additional income — including some 68 Conservatives, 35 New Democrats, 14 Liberals, three Bloc Quebecois members and Green Party leader Elizabeth May, who declared her salary from the party. Cabinet ministers and parliamentary secretaries — of which there are 64 — have to abide by more stringent conflict of interest rules and are banned from practising another profession or carrying on a business.
Several MPs reported income from side businesses, including Conservative MP Mark Adler, from York Centre, who earns money from a speaking venue where members of Prime Minister Stephen Harper's cabinet frequently deliver the government's message.
Adler, elected to the House of Commons in 2011, is founder and chairman director of the Economic Club of Canada, which he started in Toronto in 2003. The club bills itself as a "non-partisan" speaker's bureau and "podium of record" for political and business leaders. It offers attendees "accessibility to our speakers and the opportunity to pose questions, direct and unfiltered," according to its website.
The club has hosted a wide array of speakers, from former U.S. president Bill Clinton to NDP Leader Thomas Mulcair. But it has also seen multiple appearances by Adler's Tory colleagues — at least 17 events with Conservative cabinet ministers in the past year-and-a-half alone. Defence Minister Peter MacKay made two appearances, as did Treasury Board President Tony Clement. Ten other cabinet ministers spoke at club gatherings, including Health Minister Leona Aglukkaq earlier this June. Ontario Progressive Conservative leader Tim Hudak has also been there twice recently.
Adler said he doesn't make money directly from his colleagues' appearances and refused to disclose how much he earns, but he suggested he makes an additional six-figure salary from the Economic Club because of his continued "50 per cent ownership" stake.
Under House of Commons rules, MPs are only required to publicly report to the Office of the Conflict of Interest and Ethics Commissioner any source of additional income over $10,000.
Adler said he continues to draw a salary from the club but is not involved in "any shape or form" in its day-to-day activities. Current staff decide who is invited and he has "absolutely nothing to do with it anymore," he said.
"There is one thing I will tell you, I don't make as much as I did before," he said. "I had a huge reduction in salary."
Unlike other not-for-profit speaking clubs, such as the Empire Club of Canada and Canadian Club of Toronto, the Economic Club is a profit-making operation. Cabinet ministers and other speakers are not paid to speak, said Stefani Lecker, director of communications.
Queen's University political scientist Ned Franks isn't sure Adler's situation places him in a conflict of interest, but he thinks House of Commons ethics watchdog Mary Dawson should investigate.
"It's not a clear area," Franks told HuffPost. "All these things need investigating."
Story continues below video
Trudeau's public disclosure still lists income earned in 2010-2011 for public speaking but his campaign insists he has done no paid speaking appearances since he started his campaing for the Liberal leadership last October. The only paid speaking engagements Trudeau now plans to do are Liberal fundraisers.
Several other MPs profit from side businesses. Liberal MP Scott Brison earned money as the chairman of SeaFort Capital Inc., a private investment venture in which he has a "significant ownership interest," the disclosure document shows.
Conservative MP Joan Crockatt declared income over the last 13 months from Crockatt Communications, a company she owns.
Conservative MP Susan Truppe said she earned "employment income" from the Four Points Sheraton hotel in London, Ont., between April 22, 2012 and April 22, 2013. Before being elected in 2011, she was the hotel's assistant general manager.
Forty-two MPs said they were landlords who collect rental income. Veterans Affairs Minister Steven Blaney, for example, owns a rental property in Laveen, Arizona, while Finance Minister Jim Flaherty rents out a "Yacht Club condo." NDP MP Olivia Chow earns income from rooms she rents in her family's Toronto home. Several more MPs listed rental properties as assets but did not declare any income.
Some 18 MPs own farmland but few, such as Liberal Mark Eyking and National Revenue Minister Gail Shea, declared any income from their holdings. Eyking's family owns farms in Nova Scotia; Shea owns a blueberry farm in P.E.I.
Conservative MP Joe Preston reported earnings from a holding company that owns a Wendy's restaurant, while fellow Conservative Scott Reid earned employment income from Giant Tiger, his family's company, where he serves as a director. Defence Minister Peter MacKay said he sold wood from land he owns in Pictou County, N.S.
NDP MP Jasbir Sandhu reported income from his Surrey, B.C., restaurant, My Village Indian Cuisine, while NDP MP and former musician Andrew Cash continued to collect royalties from The Society of Composers, Authors and Music Publishers. NDP MP Pierre Nantel acknowledged receiving employment insurance — likely just before he was elected in 2011.
NDP MP Christine Moore, a nurse, said she earned "employment income" over the past year from the health centre Aurores Boréales La Sarre. Fellow NDP MP Dany Morin also declared income over the same period for his work as a chiropractor.
Several MPs claimed income from their law offices, among them Conservatives Erin O'Toole, Devinder Shory, Robert Goguen, Kyle Seeback, Jim Flaherty and NDP MP Jack Harris.
Many more MPs claimed income from pensions from past employment such as the CAW, the federal government, provincial legislatures or in Aboriginal Affairs Minister Bernard Valcourt's case, an MP pension, which he earned after serving in the House of Commons from 1984 to 1993.
Ned Franks of Queen's said there is nothing inherently wrong with secondary employment, but the income is no longer needed because an MP's job is no longer considered part-time. An MP's pay was originally referred to as an "indemnity" because it was designed as compensation for their troubles, Franks said.
"One of the reasons why the pay of MPs and senators and the allowances are as generous as they are [now] is to eliminate the need for them to earn extra money," he said.
Some MPs still find ways to work outside of their day jobs without having to disclose income.
Conservative MPs Patrick Brown, Gord Brown and Rod Bruinooge are among those who declared ownership assets in real estate or numbered companies but didn't declare any income. Liberal Sean Casey has interests in a nursing care business and another that teaches "young hockey players stick handling," but he also didn't declare any income over $10,000.
Kellie Leitch, the parliamentary secretary to the minister of labour and a pediatric surgeon, did not declare any additional income. She spends several hours a week volunteering in order to maintain her license.
"I have the consent and approval of the Ethics Commissioner to practice medicine. I provide clinical services as a volunteer and I am not remunerated for my services," she wrote HuffPost in an email. Leitch, who is widely regarded on the Hill as a workaholic, declined to say how much time she spends practising medicine.
Duff Conacher, a spokesperson with Democracy Watch, believes MPs should be forced to declare how many hours each week they spend on secondary employment and how much money in total they have earned.
"They should have to disclose the specific amount — and on any income above $1,000," he said.
MPs in Britain must declare far more information. A recent analysis by The Guardian showed 295 MPs out of 650 declared a total of $11.2 million in outside income. Some MPs were spending as much as 1,000 hours on other employment during the session.
MPs in Canada could make their public disclosures more transparent but so far there seems to be little appetite for such change. Conacher said MPs were supposed to review the Conflict of Interest Code for MPs this spring, but members shelved the study behind closed doors.
It's imperative the code is reviewed, Conacher said, because the definition of what constitutes a conflict of interest is so limited right now that "it is essentially impossible to be in a conflict of interest under the MPs' code."
"They are trying to dodge this issue totally," he said. "They want to get Trudeau — the Conservatives — but they don't want to change the rules so that everyone has to act properly."
UPDATE: After this story was published, Conservative MP Susan Truppe contacted the Ethics Commissioner to report that she had misfiled her papers and had not, as she reported, accepted any payment from the Sheraton in London since June, 2011.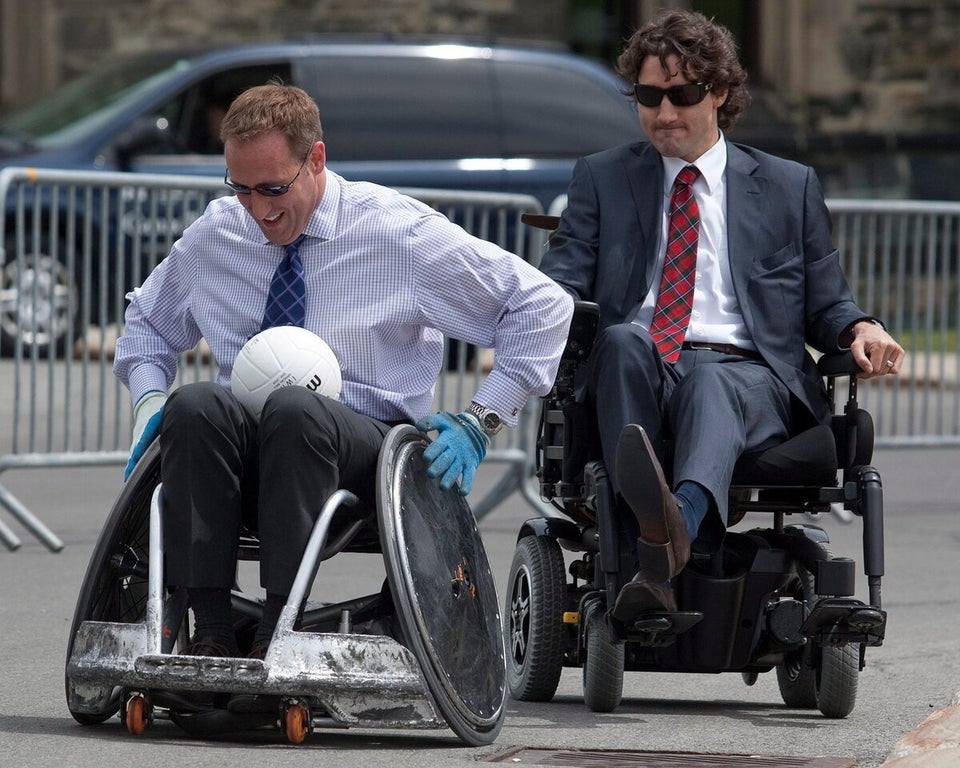 What Is Justin Trudeau Doing?