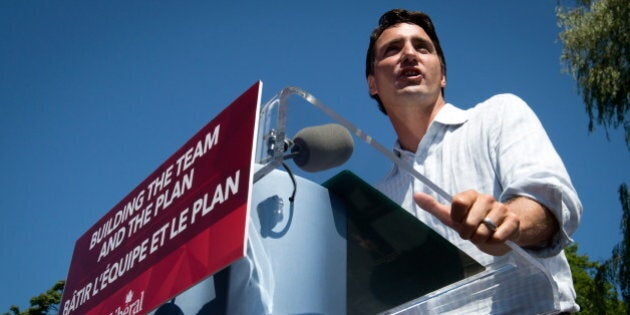 Justin Trudeau has promised to scrap a controversial law forcing First Nations leaders to disclose salaries and band financial statements online and replace it with something more "respectful" if he becomes prime minister in 2015.
Trudeau told The Vancouver Sun the First Nations Financial Transparency Act, passed in 2013 amid complaints from many aboriginal leaders, has been used as a "weapon" against critics of the Stephen Harper government.
"I wouldn't keep the legislation in place," Trudeau told the newspaper. "I would work with First Nations to make sure that a proper accountability act that would have disclosed any excesses we see, but is done in a way that is respectful of the First Nation communities."
The law requires First Nations bands post audited financial statements — including remunerations of chiefs and councillors — on their websites within 120 days of the end of the financial year. Smaller bands without websites can post them to the sites of larger First Nations groups or a site hosted by the Department of Aboriginal Affairs.
The department is publishing the documents online as they are received from more than 600 First Nations bands. As of Monday afternoon, documents from less than 250 bands were posted, despite a deadline to submit the information by July 29.
After the rules came into effect two weeks ago, it was revealed Kwikwetlem First Nation Chief Ron Giesbrecht received nearly $1 million in remuneration last year for serving as leader and economic development officer of his B.C. band.
Tory MP Mark Strahl, parliamentary secretary to the minister of Aboriginal Affairs, was quick to throw a dig at both the Liberals and NDP after the jaw-dropping disclosure.
The Canadian Taxpayers Federation, which has long advocated for the legislation, urged Trudeau to rethink his position Monday.
"We have heard some very heartbreaking tales from people on reserves who have been bullied, harassed and assaulted for daring to ask questions about where public funds are going in their communities," said Colin Craig, CTF Prairie director, in a statement.
"The new First Nations Financial Transparency Act allows them to go on the Internet and view their community's financial statements anonymously, without fear of reprisal."
The group also advised the Liberal leader not to try to use the issue to score political points on Conservatives.
But some aboriginal leaders deeply resent the legislation. As pointed out by CBC News, First Nations groups already produce financial statements to the federal government and some believe posting them online is about little more than sowing divisions.
In fact, one of Trudeau's star candidates for the next federal election has expressed such concerns.
Jody Wilson-Raybould, the B.C. regional chief of the Assembly of First Nations who was acclaimed to run for the Liberals in the new riding of Vancouver-Granville, suggested before a Commons committee in 2012 the act was an attempt to interfere in how First Nations govern themselves.
"Chiefs were clear in their assertion that these proposed measures… are both heavy-handed and unnecessary, and they suggest that First Nations governments are corrupt and our leaders are not transparent and consequently need to be regulated by Ottawa," she said.
"It is not surprising that many of our chiefs have resented this approach and are turning the lens back on Canada, suggesting that it is Canada that needs to develop more stringent accountability frameworks for their governing bodies, that it is Canada that needs to be held more accountable for the treatment of First Nations."
An Ontario chief recently accused Wilson-Raybould of a "gross conflict" for refusing to give up her AFN job while standing as a candidate for the Liberals.
On Monday, Valcourt released a statement accusing Trudeau of taking the side of chiefs like Wilson-Raybould who he said wish to keep "basical financial information" hidden from the Canadian taxpayers and their communities.
"We put this legislation in place to empower community members and ensure that they are informed of their community's financial situation," he said in the statement. "The fact that Justin Trudeau would give opponents of transparency and accountability an easy way out is an affront to the community members and taxpayers this act is intended to serve."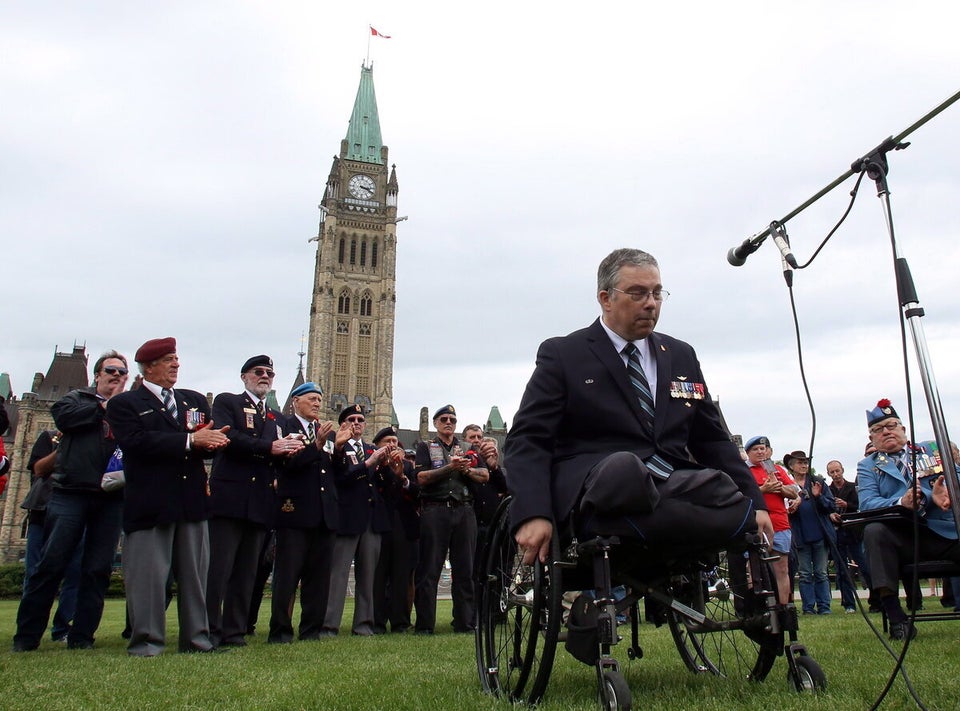 11 Things We Won't Forget About The Spring Sitting Of Parliament