Prime Minister Justin Trudeau has declared that Canada is "back" on the world stage with his new government, but what exactly does that mean?
"Well, I have a simple message for you. On behalf of 35 million Canadians, we're back."
You now have an opportunity to ask the Canadian leader how that translates into foreign policy and the impact on other countries.
A few days before his historic March 10 state dinner with U.S. President Barack Obama, Trudeau will sit down with The Huffington Post Canada for a live-streamed digital town hall.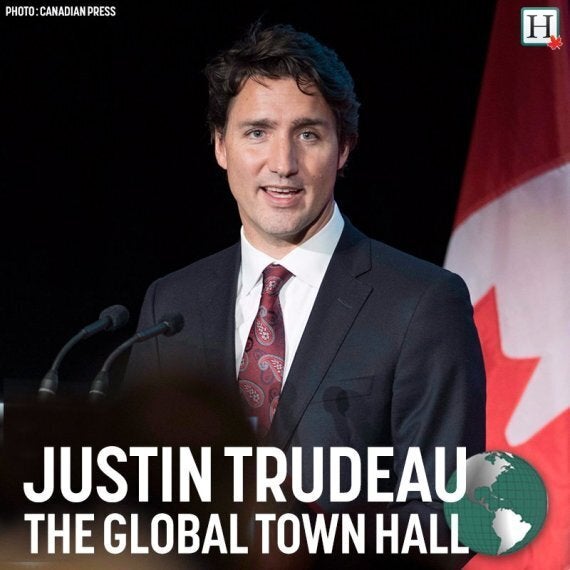 Live from Toronto, the prime minister will answer questions submitted from Canadian and international HuffPost readers and editions though video, social media, and a live audience.
While other forums have focused on domestic issues, this one will highlight foreign policy and U.S.-Canada relations. What would you ask the prime minister?
Post your question in the comments below, or on Facebook or Twitter using the hashtag #TrudeauTownHall.
Your question may be used during the town hall next month. Stay tuned!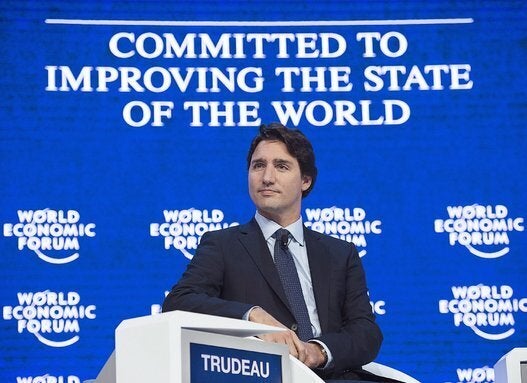 Trudeau Attends World Economic Forum