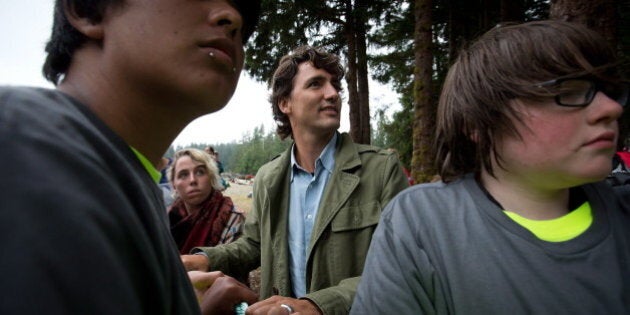 "Honoured to attend a beautiful and historic Legacy Pole Raising ceremony at Windy Bay in Haida Gwaii today," he tweeted.
Trudeau attended the ceremony with his family, wife Sophie Gregoire and their children Xavier and Ella-Grace, even helping to hoist the pole the height of a three-storey building.
Hundreds gathered in the Gwaii Haanas National Park Reserve to watch the nearly 3,000 kilogram pole raised using six ropes and sheer manpower, the first such raising in over a century.
Spectators were dwarfed by the colourful and intricate pole, which took more than a year to carve and paint and represents Gwaii Haanas' modern and ancient history.
The pole was created to celebrate the 20th anniversary of an agreement between the Haida Nation and the government of Canada that allows both to co-manage and protect the region.
The ceremony Thursday took place on Lyell Island, where the Haida Nation led a political standoff in 1985 to protest logging in the area.
The Gwaii Haanas region was subsequently designated a heritage site and a national park reserve.
Many commented on the emotional nature of the event.
"It brought tears to my eyes," Olivia Edwards wrote in comments on the live stream site.
"I have no words to describe the emotions that have consumed me. The tears flow easily," said LeeAnn Hughes. "So very proud and grateful for who I am."
Although the totem pole was raised in celebration of the co-operation between Haida Nation and the government, its meaning extends beyond the 20-year anniversary of the agreement.
Ten months ago, a 7.7-magnitude earthquake struck Haida Gwaii, triggering tsunami warnings and halting hot water from flowing into Hot Springs Island in Gwaii Haanas.
See pictures of Justin Trudeau in Haida Gwaii in our slideshow below: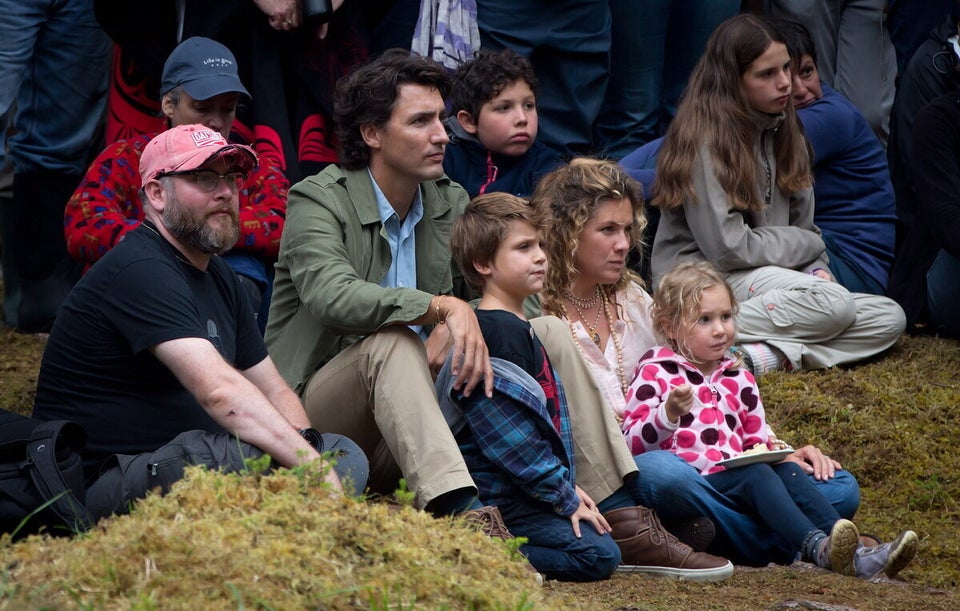 Justin Trudeau In Haida Gwaii
With files from The Canadian Press
CORRECTION: A previous version of this story incorrectly referred to Trudeau as the opposition leader. This version has been corrected.
Popular in the Community