Liberal Leader Justin Trudeau has spent an entire campaign fighting the perception that he's not ready.
His opponents on the right say he just can't be trusted to handle the really big issues — the economy and security. At least not right now.
His opponents on the left have pointed to his support for Conservative Leader Stephen Harper's controversial anti-terror law as proof that his promises of "real change" are hollow.
But the Liberal leader has run a campaign that has pivoted away from Tories and New Democrats in some big ways.
While his rivals pledge balanced budgets, he vows to run deficits to double infrastructure spending.
As the marathon campaign comes to an end, polls are suggesting Liberals are on the move and might just have the momentum needed to end the Harper era.
In a matter of days, ready or not, Trudeau may be elected the next prime minister of Canada.
But first, he will sit down for a one-on-one interview Tuesday with Althia Raj, The Huffington Post Canada's Ottawa bureau chief.
Do you have a question for the leader of the Liberal Party of Canada? Tell us in the comments and Raj may select your question to ask him directly.
While we expect tough questions, you'll be more likely to get an answer if you keep things respectful. And don't forget to check back here to watch parts of the interview and read his answers.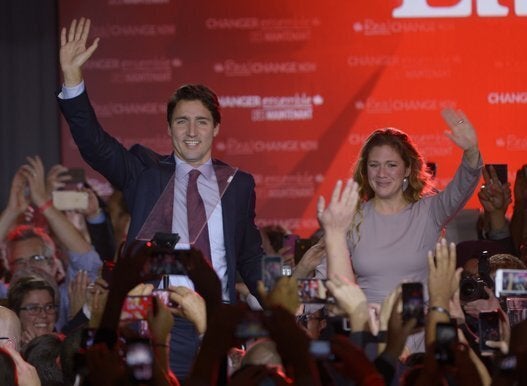 In Photos: Canada Election 2015