One Black girl asked him: "Why did you paint your face brown?"
Trudeau answered: "It was something I shouldn't have done, 'cause it hurt people. And that is something that I learnt. I didn't know it back then but I know it now. And I'm sorry I hurt people."
To this, the girl replied, "But did you paint your [unintelligible] and hands brown?"
Trudeau replied, "Yeah. And it was the wrong thing to do. And I had a good conversation with my kids around taking responsibility for mistakes and making sure that we're always sticking up for each other and not teasing each other and being respectful towards each other.
"And I'm sorry that I hurt you as well. I'm sorry that I hurt kids who get, you know, face teasing and discrimination because of the colour of their skin. That's just not right, we all have to work together to make sure that doesn't happen, OK?"
WATCH: How Canadians can acknowledge our country's racism. Story continues below.
Last month, the Liberal leader apologized for images and video of himself wearing black- and brownface in the early 1990s and in 2001.
"Darkening your face, regardless of the context or the circumstances, is... unacceptable because of the racist history of blackface," Trudeau said. "I should have understood that then and I never should have done it."
How parents, their kids have reacted
His daughter, Manjot Bains, 39, however, said she was shocked by the photos. "It didn't connect with who I thought Trudeau is," she told HuffPost Canada. "For anyone to even do that, whether it's 2001, 1990 or right now, that doesn't make any sense to me."
"I want them to be aware that our actions have consequences."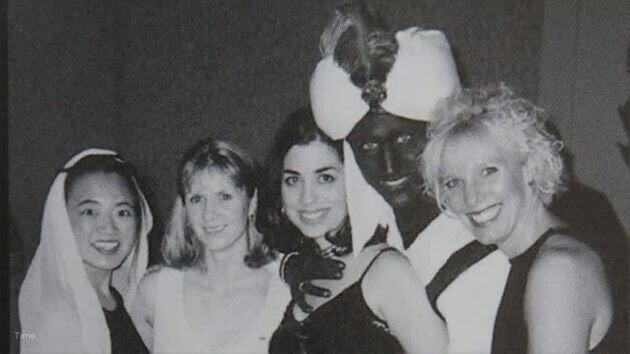 "What we should be saying to our children is the truth — the history of racism and oppression in this country will continue to have devastating consequences until the system deals with it," she said.
"We have a system that teaches young white kids, specifically, that they hold the power."
"I'm going to have a conversation with them tomorrow morning before they go to school about taking responsibility for mistakes we make, about living up every day to try to be a better person and recognizing that when you make mistakes, you have to take responsibility for it," he told reporters last month.
"You have to own up for it, and promise to do better. That's what I expect for my kids. That's how I'm going to be raising them and that's the conversation I'm going to be having with them tomorrow."