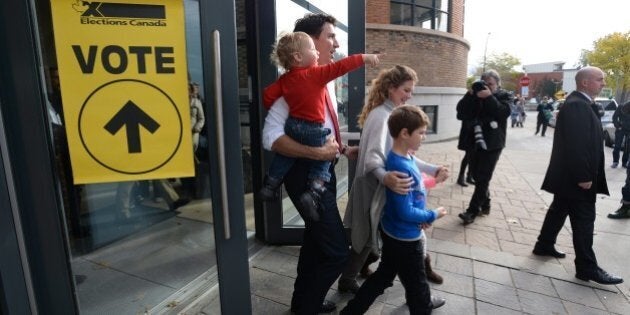 On election day, Prime Minister-designate Justin Trudeau's kids cheered him on from the moment he cast his ballot to watching the results roll in.
Xavier, Ella-Grace and Hadrien accompanied their parents, Trudeau and Sophie Grégoire, to the family's polling station in the Montreal riding of Papineau. And they finished the historic day playing with lightsabers as the family watched the results in a hotel room in downtown Montreal.
Just take a look at Trudeau's children cheer their father to victory on Monday.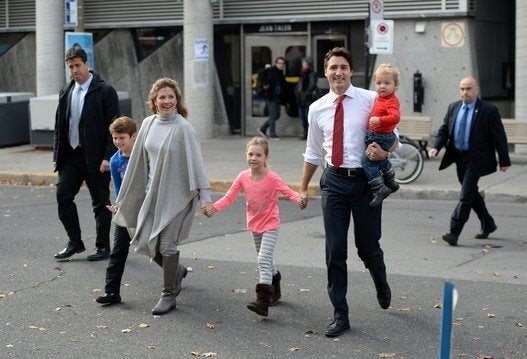 Justin Trudeau's Kids Cheer Him On To Victory
Trudeau's children have had many adorable moments on the campaign trail. From travelling to the Arctic to visiting a pumpkin patch, it's obvious family is paramount to the Liberal leader. He told The Huffington Post Canada that the best piece of advice he has ever received was to spend afternoons off with his kids, an example set by his father, Pierre.
In his victory speech on Monday night, Trudeau spoke directly to his children: "My dear kids, we are entering into a new adventure together. And I can tell you now, there will be some tough times for you as children of a prime minister, but daddy will be there for you."