Justin Trudeau thinks it's high-time marijuana becomes legal in Canada.
The Liberal leader opened up about both cannabis and First Nations rights during a swing through Kelowna, British Columbia, this week.
A video posted to YouTube Tuesday gives a glimpse of the informal approach Trudeau is taking as he tours the province, meeting potential voters in what is expected to be a key battleground in 2015.
Sporting a purple golf shirt, the rookie Grit leader seemed energetic and comfortable taking questions.
"I see my friend waving a sign about decriminalizing cannabis. I'll take that as a question," he said, to some laughs. "I'm actually not in favour of decriminalizing cannabis – I'm in favour of legalizing it. Tax and regulate. It's one of the only ways to keep it out of the hands of our kids because the current war on drugs, the current model isn't working."
Trudeau's pot remarks were well-received, but in the past he has expressed fears about the danger marijuana poses to society. He initially said he supported decriminalization, before coming out in favour of fully legal marijuana during his campaign for the Liberal leadership.
In an interview with ProjectRedDot from the floor of the 2012 Liberal Convention, Trudeau said he understood the arguments that pot is not as dangerous as some legal products like alcohol or tobacco, but said marijuana still "disconnects" you from the world and is not great for one's health.
"So I don't know that legalizing it – although I totally understand the arguments around removing the criminal elements – I don't know that it's entirely consistent with the society we're trying to build," he said.
He also touched on legalization, saying it would take marijuana profits away from criminal organizations and allow the government to tax and regulate the drug, helping keep it away from kids.
"I know some people say if you just legalized it you'd get the money and all would be well," Harper said. "But I think that rests on the assumption that somehow drugs are bad because they're illegal ... The reason drugs are illegal is because they are bad."
Could marijuana legalization become a major issue for the 2015 election? Time will tell.
Trudeau also addresses First Nations concerns in the B.C. clip, specifically the Kelowna Accord endorsed by the government of former prime minister Paul Martin and abandoned by Harper Conservatives.
The deal represented a five-year, $5 billion commitment to improve the lives of First Nations, Inuit and Métis peoples, with specific targets to improve education, economic development and housing.
"It's a shame the NDP and Conservatives worked together to kill it," Trudeau said.
The Liberal leader lauded the process by which the deal was reached, which included 18 months of detailed negotiations.
"That's the level of respect that people rightly feel that this government is not offering to First Nations peoples and that is what we have to reboot in terms of our relationship," he said.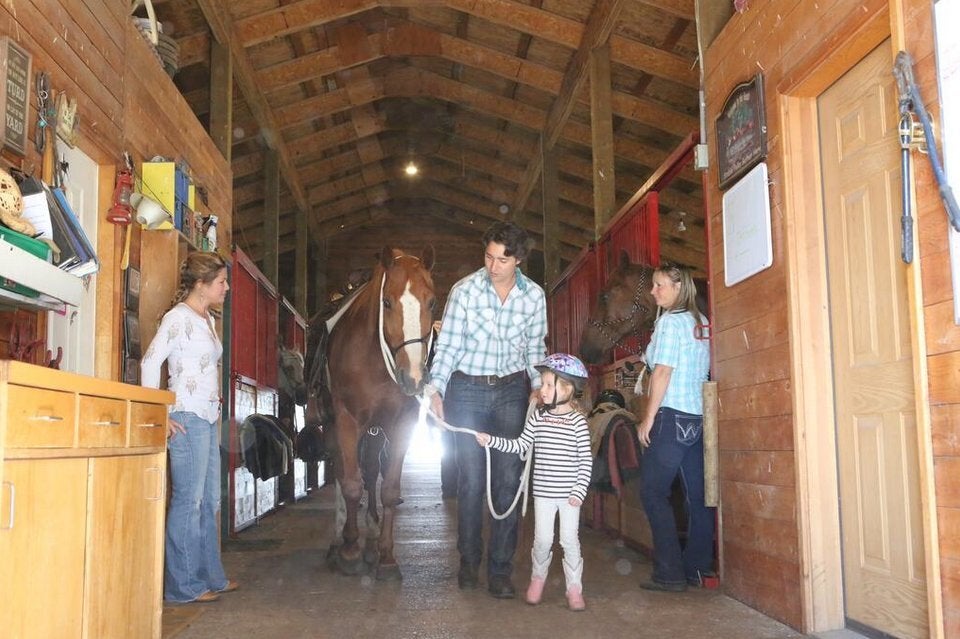 Justin Trudeau Tours B.C.