Canadian mothers got an extra well wish this Mother's Day, courtesy of Prime Minister Justin Trudeau.
Trudeau shared a photo of he and his wife, Sophie Grégoire Trudeau playing with one of their three children, two-year-old Hadrien, along with the caption: "Happy Mother's Day to all the mothers across Canada!"
A few of the prime minister's global fans were a bit miffed that he didn't extend the message to moms across the world, but most were understanding of the special attention. He does lead Canada, after all.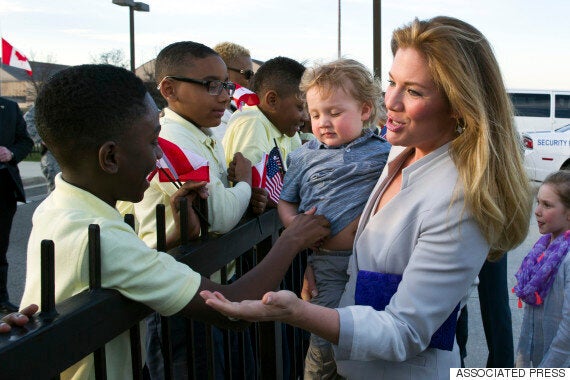 Grégoire Trudeau holds Hadrien as they meet U.S. school children on Justin Trudeau's official Washington visit.