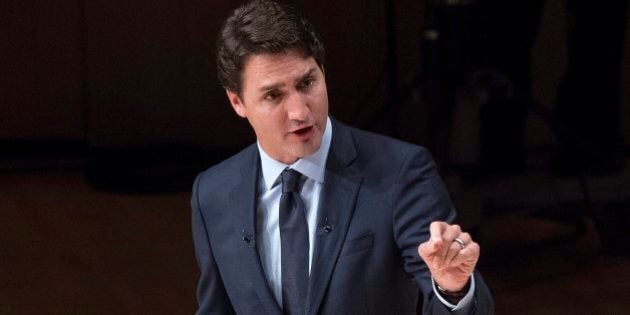 Justin Trudeau responded to an attack at his father's legacy during a foreign policy debate Monday by reiterating his pride being Pierre Elliott's son.
"Throughout this campaign, in indirect references and direct references, both of these gentlemen have at various points attacked my father," Trudeau said at the Munk Debate.
"Let me say very clearly, I'm incredibly proud to be Pierre Elliott Trudeau's son. And I'm incredibly lucky to be raised with those Liberal values."
Watch a clip of the remark here:
Trudeau made the remark after NDP Leader Thomas Mulcair referenced Trudeau Sr.'s decision to invoke the War Measures Act, likening the past Liberal policy to the party's support of the government's anti-terrorism legislation, Bill C-51.
The former controversial act was enforced after a radical Quebec separatists kidnapped a British trade commissioner 45 years ago. Trudeau's father was prime minister at the time. The NDP leader at the time was Tommy Douglas.
"The NDP was the only party to stand up in 1970 when Pierre Trudeau put hundreds of Canadians in jail without trial without even any accusations," said Mulcair.
The Liberal leader then praised his father's Liberal government for creating the Charter of Rights and Freedoms and credited him for making bilingualism an official policy.
He used the reference to take a swipe at the NDP leader.
"Bilingualism, which as my father understood, Mr. Mulcair, means saying the same thing in French as you say in English." he said, continuing a familiar line of attack the Liberals have used accusing the NDP leader of saying different things in two languages.
Trudeau wrapped up his point by saying it was "quite emotional" to discuss his father's legacy on the fifteenth anniversary of this death.
Mulcair mitigated Trudeau's defence by asserting that he wasn't smearing the Liberals with past policies, just reiterating "historical" truths.
"Sorry to hear that Mr. Trudeau thinks that we're talking about his father in a negative way. I'm talking about an historical fact," he said.
The NDP leader previously used Pierre Elliott's decision to invoke the War Measures Act as political leverage at a campaign stop on Sept. 8 where he praised Douglas' choice to stand against it.
It's also a piece of Canadian history Mulcair included in his autobiography Strength of Conviction, which was published in August. In it he addressed the Act's effect as one that gave authorities and the army "extraordinary powers" to arrest and detain "hundreds of innocent people."
In the book, he did not mention Pierre Elliott Trudeau's name.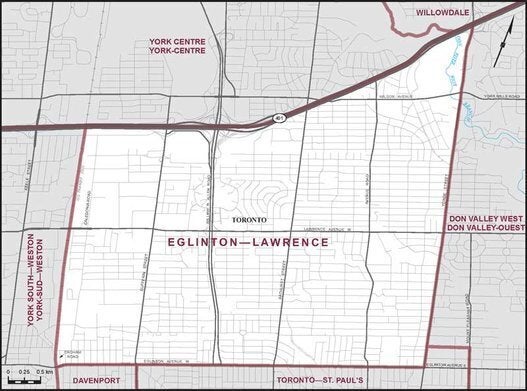 Canada Election: 31 Swing Ridings