Justin Trudeau's political honeymoon in Canada may be over, but it appears the rest of the world isn't done fawning over the prime minister just yet.
The list, which also includes Hollywood actors Benedict Cumberbatch and Oscar Isaac, is a response to People magazine's recently released "Sexiest Man Alive" issue.
While David Beckham topped People's list for obvious reasons, Trudeau was chosen by Vogue for more than just his looks.
"Sexy, feminist, and capable of balancing a baby on one hand: Prime Minister Trudeau gets our vote," writes Vogue's Janelle Okwodu.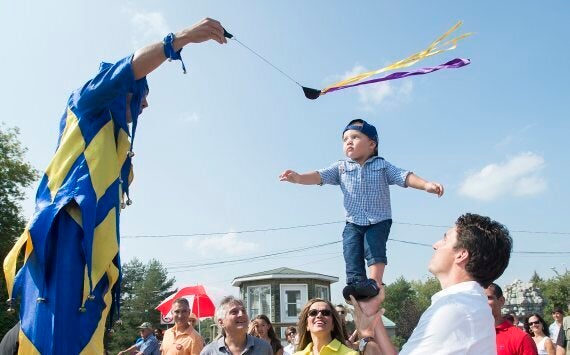 Justin Trudeau holds his son Hadrien at federal election campaign stop in Laval, Que., Sept. 6, 2015. (Photo: Graham Hughes/Canadian Press)
The magazine also explains its reasons for choosing other men on the list.
John Oliver, host of HBO's "Last Week Tonight" made it on the list for being "politically aware," while "Master of None" actor Aziz Ansari was chosen for his "upbeat persona."
This is far from the first time Trudeau has gotten attention for his outward appearance. His "nice" hair was the focus of Tory attack ads during the election campaign.
More recently, Canada's leader was dubbed a "hottie" while at the APEC summit in Manila.
Even then, having Canada's prime minister on a "sexiest man alive" list is ... unexpected.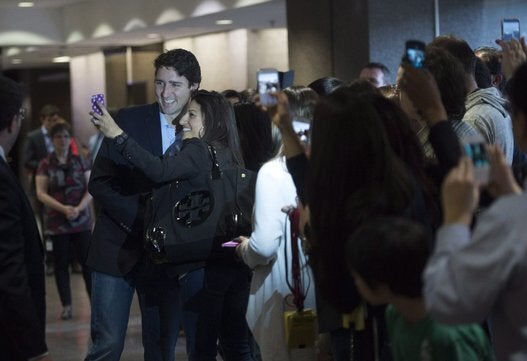 Justin Trudeau 2015
Popular in the Community