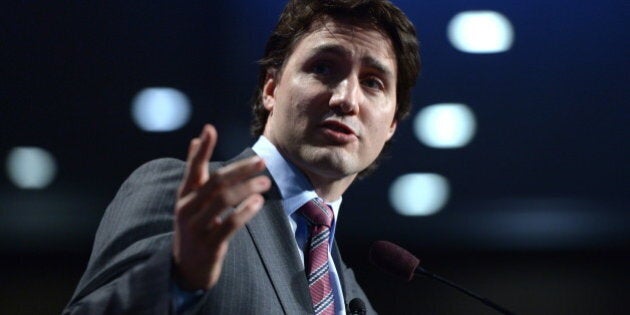 OTTAWA — Justin Trudeau says none of his new candidates will support anti-abortion positions.
The Liberal leader told reporters Wednesday that anyone interested in running for the Liberal Party of Canada in 2015 will not pass the party's green-lighting process if they do not support key policies such as a woman's right to choose, same-sex marriage and the Charter of Rights and Freedoms.
But current MPs who hold anti-abortion views, such as Ontario MP John McKay and Manitoba MP Kevin Lamoureux, won't be held to the same standards, he said.
"I have made it clear that future candidates need to be completely understanding that they will be expected to vote pro-choice on any bills. The existing MPs who have been grandfathered in, to a certain extent, will be respected to a certain extent in their choices but our position as a party is we do not reopen that debate," Trudeau said.
The Liberal leader said he wasn't sure how many how many anti-abortion MPs he has in his caucus.
"[But] they know very well that my position and the position of the Liberal party is a pro-choice policy and that the Liberal party will not accept to reopen this issue," Trudeau said.
Three current Liberal MPs voted in favour of a motion from Conservative backbencher Stephen Woodworth in 2012 that was widely seen as a way of opening the door to the abortion debate: McKay, Lamoureux and PEI MP Lawrence MacAulay. Ontario MP Jim Karygiannis also supported the motion but he recently resigned his seat to run for municipal politics.
Trudeau said abortion was a tough issue for the Liberal party because one of the centrist party's strength is that it draws in different voices from all across the country.
"We have Liberals who are economically very far to the right, we have others who are economically more to the left," he told reporters. "We have strong voices for all sorts of different communities but as a party we are steadfast, in our beliefs, in our positions, and certainly our position as government is that it is not for any government to legislate what a woman chooses to do with her body. That is the bottom line there."
Abortion is a tough issue for Trudeau personally as well. In 2011, Trudeau talked about his faith saying that although he is Catholic and personally opposed to abortion, as a legislator he believes nobody should tell a woman what to do with her body.
Trudeau told reporters Wednesday that as prime minister he would only whip votes on platform promises, budgetary and confidence matters, and issues that contravene the Charter — a pledge he made last year.
But he did not say whether the abortion issue would be part of the Grits' 2015 electoral platform or whether he thought the abortion issue contravened any Charter rights.
The Liberal leader also did not say whether McKay or Lamoureux would be allowed to vote freely if the abortion issue came up in Parliament or whether they would be told to stay away.
"We are not going to eject someone from the party for beliefs that they have long held," Trudeau said.
The Liberal leader suggested that a Grit MP who proposes a private member's bill dealing with the abortion issue would not be allowed to push forward because the party dealt with such bills as a team. But then Trudeau said it would be up to Mr. McKay, for example, to say whether he wanted to bring forward a bill on the issue.
"Mr. McKay is deeply rooted in his beliefs and I respect that, but I also know that moving forward the party that we are building, and that we are continuing to build as we form government, will be resolutely pro-choice," Trudeau said.
"It's a delicate issue, and I'm trying to be balanced and respectful of different communities' voices and those of Canadians but the reality is any candidates who wants to run for a Liberal nomination must pledge to vote pro-choice in whatever proposal [comes forward in the House]."
Trudeau said the Liberal party's policy shifted when the membership chose a resolutely pro-choice leader with over 80 per cent of the votes.
He told HuffPost that he hopes there will still be room in the party for persons who hold anti-abortion views. "I would like to think so but I think it will become somewhat difficult to articulate those views," he said.
"I think it's difficult at the best of times to hold views like I do, which are of course Neanderthal in the views of many, but I think my views … about what life is all about, before life and during life, i.e. capital punishment, and at the end of life, i.e euthanasia, I err on the side of life on all those issues," he said.
McKay said every MP has difficult moments with his or her party.
"I can't imagine that my Conservative colleagues are very happy with Mr. Harper over a variety of issues, including this one."
NDP Leader Thomas Mulcair said his entire caucus supports abortion rights and he doesn't understand how Trudeau can have a "two-tier system" in his caucus.
"No NDP MP will ever vote against a woman's right to choose," Mulcair declared. "For us, it's a fundamental question of principle."
Lamoureux and MacAulay were not immediately available for comment.
Thursday, hundreds of Canadians are expected to rally on Parliament in support of anti-abortion policies during the National March for Life.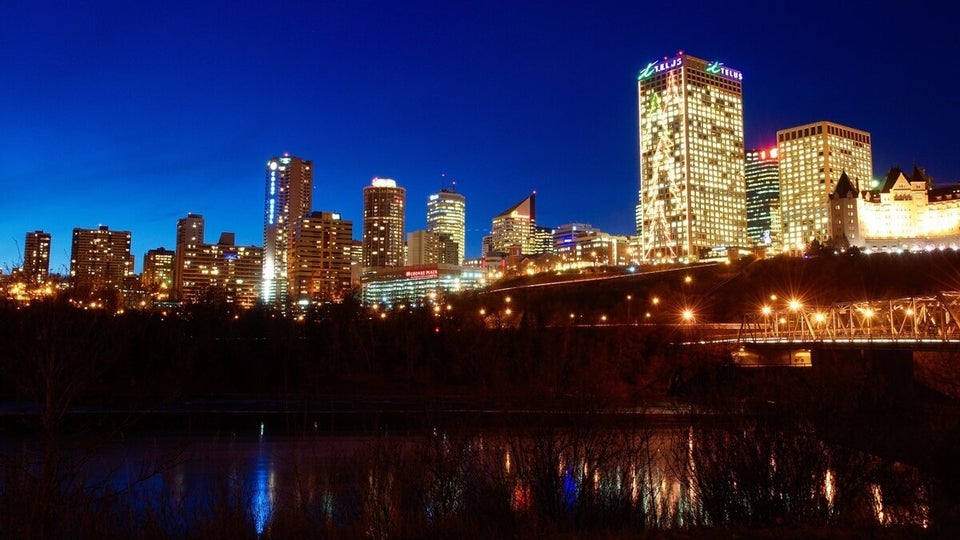 Best And Worst Canadian Cities For Women