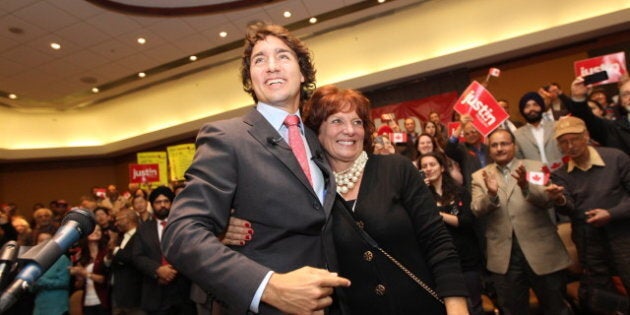 A pipeline proposed for the most vulnerable areas in B.C. is not a good idea, federal Liberal leadership candidate Justin Trudeau said after an event in Richmond, B.C.
Trudeau swept into Western Canada on Wednesday, one day after announcing his bid for the federal Liberal leadership, with a daytime stop in Calgary, followed by an evening engagement in the Vancouver suburb.
"It's good to be home," Trudeau told the partisan crowd of more than 900 crammed into the ballroom of the Radisson Hotel. Trudeau was previously a teacher at Vancouver's Point Grey Academy and Sir Winston Churchill Secondary School before jumping into politics in 2008.
Trudeau, 40, began his speech by drawing on his family's B.C. roots. His mother, Margaret Trudeau Kemper, who posed for photos with supporters before the speech, was born in Vancouver. The city's Sinclar Centre is named after his maternal grandfather, James Sinclair, who was a B.C. MP and fomer fisheries minister.
Trudeau Kemper told reporters that the attention surrounding her son's campaign was "deja vu," referring to the excitement around her ex-husband, former prime minister Pierre Trudeau's leadership race.
Story continues after slideshow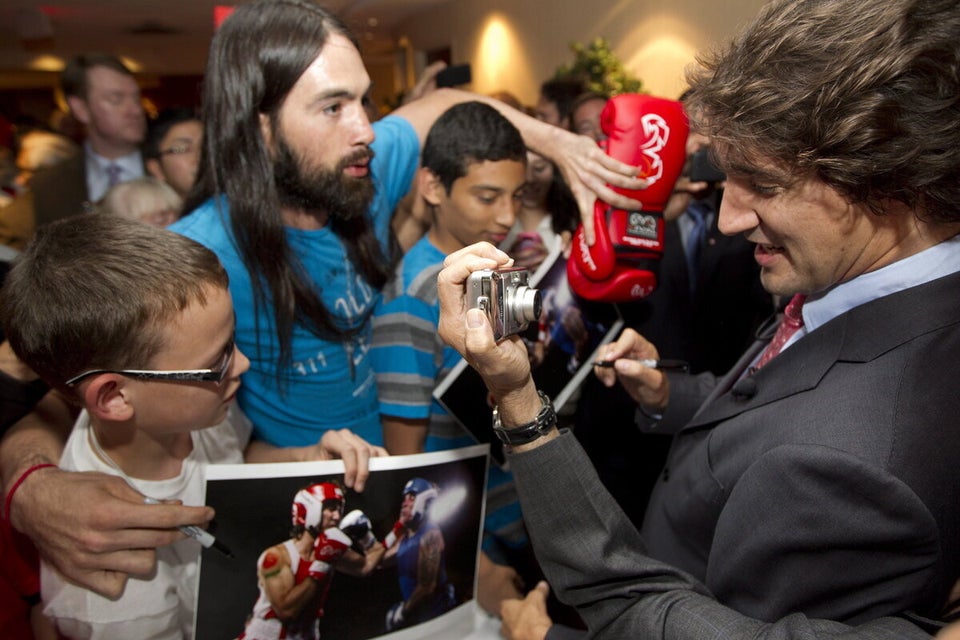 Justin Trudeau In Richmond, B.C.
Trudeau's address to the crowd stuck closely to the speech he gave in Montreal 12 hours earlier, promoting a shared sense of national pride and need to improve the country.
"The key to Canadian unity is a shared sense of purpose — so hard to define, yet so deeply felt," he said. "That when British Columbians do well, it creates opportunities for Quebeckers. That when Quebeckers create and innovate, it echoes across the country and around the world. Whether you're in Saint Boniface or St. John's, Mississauga or Richmond, we have common struggles and common dreams."
He said the Liberal party has to get over the idea that a simple leadership change will fix their problems, adding they need to focus on the future of the country, not just the future of the party.
Other than a passing reference to the high cost of Vancouver housing, Trudeau's speech avoided touching on current issues in British Columbia.
However, during a brief news conference Trudeau was asked about his views on the Northern Gateway pipeline proposed by Enbridge that will carry bitumen from Alberta's oilsands to Kitimat, B.C. and then loaded onto tankers for Asia.
"I don't think the Enbridge pipeline is a good idea," he told reporters, pointing out the proposed route would go through the province's most vulnerable areas.
"You have to have a better plan than Enbridge is putting forward," Trudeau said. "My default position is pipelines, sure, but not there."
Trudeau noted that he's sensitive to provincial jurisdictions in such matters.
The Liberal leadership contest doesn't officially begin until Nov. 14 and ends on April 14.
With files from The Canadian Press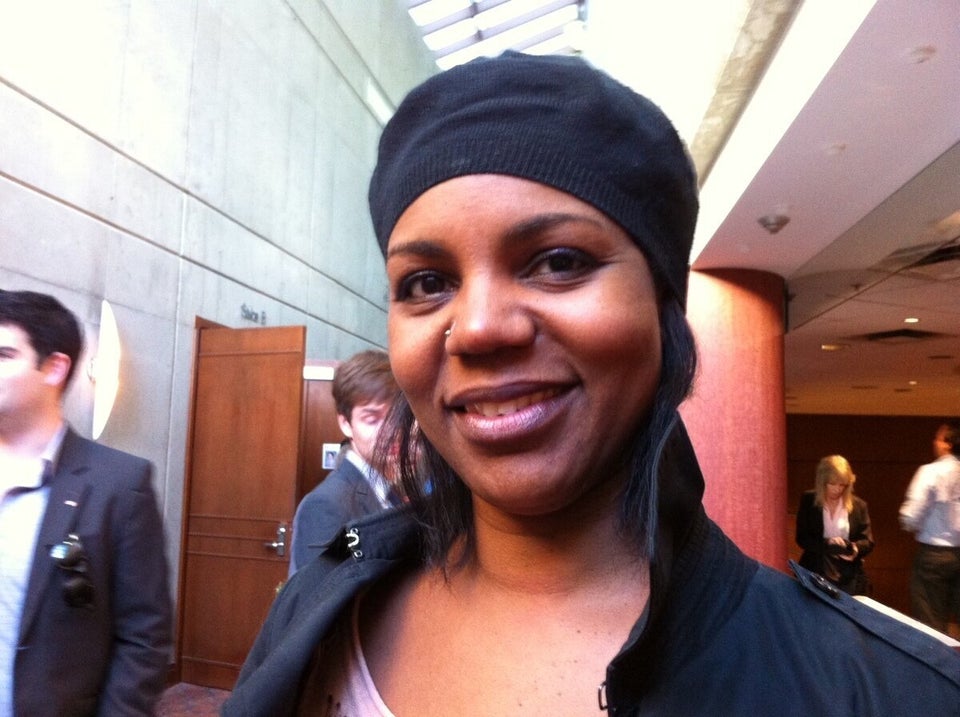 Justin Trudeau B.C. Event - Why Are You Here?