As Conservative Leader Stephen Harper announced the official call for a general election on Sunday morning, Liberal Leader Justin Trudeau was on a flight to Vancouver — and unable to comment.
Trudeau was flying to the city to attend the Pride Parade. NDP Leader Thomas Mulcair was also scheduled to attend the event, but cancelled in light of the election call, and was in Ottawa to kick off his own campaign. Bloc Québécois Leader Gilles Duceppe and Green Party Leader Elizabeth May spoke as well.
At his campaign launch in Vancouver on Sunday, Trudeau was asked about being the last leader to speak about the election. Trudeau said he was glad to be in his "second home" of British Columbia and said Canadians value a leader who can "get outside the Ottawa bubble."
"I made a promise to the half a million British Columbians who will be celebrating Pride this afternoon, celebrating Canada's diversity. And I'll tell you something, no one's going to get me to break my word, particularly not Stephen Harper," he said.
Earlier, Liberal Party director of communications Kate Purchase told The Huffington Post Canada in an email that Trudeau "made a commitment to attend Vancouver Pride, and he is a man of his word."
Several political watchers questioned Trudeau's decision to be unavailable at this crucial time, wondering if it indicated anything about his election strategy.
As noted by Omar Sachedina of CTV on Sunday morning, "This could very well feed into the Conservative narrative that this is a leader who is not ready."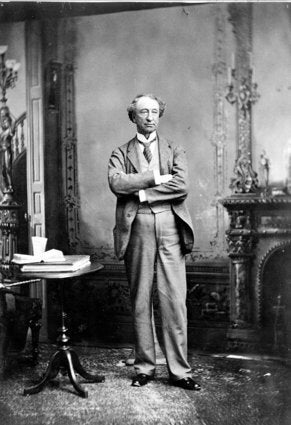 What Canada's PMs Have Said About Canada