Five years after he unleashed it to the world, Prime Minister Justin Trudeau has apologized for his infamous goatee.
"The Daily Show" aired an interview with Trudeau in May focused on Canada's intake of Syrian refugees. One segment of the interview, called "Sorry Not Sorry," was posted to YouTube on Tuesday.
In the clip, "Daily Show" correspondent Hasan Minhaj gives the prime minister several topics to which he must be sorry, or, well, not sorry.
Trudeau had no apologies for Drake or Drake on "Degrassi." But for that goatee?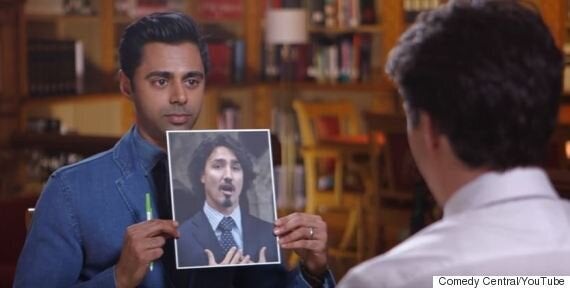 "The Daily Show's" Hasan Minhaj interviewed Trudeau about his government's refugee plan, as well as other topics including his goatee and Nickelback. (Photo: Comedy Central/YouTube)
"Yeah, I'm sorry about that. There was just no call for that," Trudeau says. "I look like my own evil twin."
The prime minister then defends himself, saying that it was for Movember, a fundraising drive in November encouraging men to grow out their moustaches to raise money for prostate cancer research.
"Yeah, Movember's responsible for this," Minhaj says, pointing to Trudeau's moustache.
"I said I was sorry," Trudeau says, cutting him off.
In another segment, titled "Get Ready to Look Like S**t," Minhaj predicts Trudeau will look like "busted Russell Crowe" at the end of his leadership.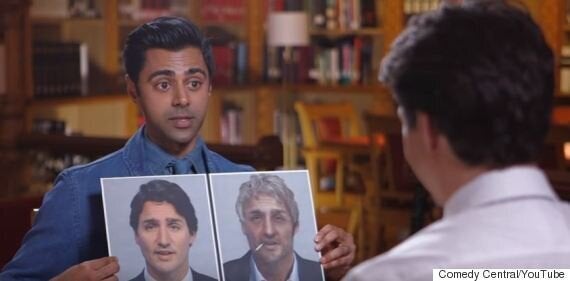 Popular in the Community