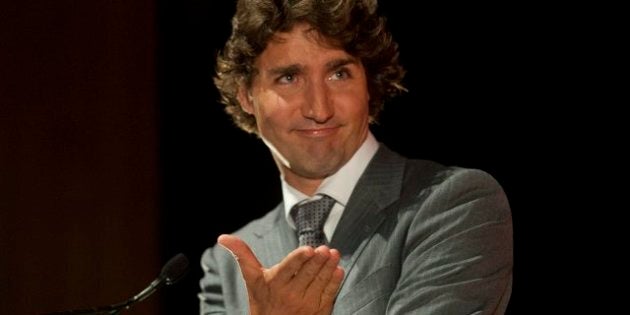 OTTAWA — Liberal leadership candidate Justin Trudeau is full of questions but has few answers of his own — at least according to his record in the House of Commons.
But in Parliament, Trudeau's record is lacklustre compared to those of his peers. While most MPs relish the chance to introduce legislation through a private member's bill, or to call attention to matters of national importance through a motion, Trudeau appears to have taken a pass.
The Liberal critic for post secondary education, youth and amateur sport, Trudeau has never tabled a private member's bill in his four years in office. During his first term, Trudeau tabled one motion calling for the consideration of a national voluntary service policy for young people. (Although it garnered support from the NDP and some Conservatives, it was shot down by most of the Tory caucus and the Bloc Québécois.)
In comparison, Thomas Mulcair introduced five bills in his first four years in office — including two that proposed Quebec's language laws apply to federal works in that province. Potential Liberal leadership contender Marc Garneau has three times introduced a private member's bill to create a commissioner for children and young persons in Canada.
Trudeau appears to be more focused on asking the federal government written questions than proposing solutions. He has tabled 16 questions since the last election on topics ranging from cuts to Environment Canada's water-monitoring stations in the Northwest Territories and Nunavut, to the federal government's target date for reducing the net debt, to the cost of putting up portraits of The Queen in Canada's embassies and consulates abroad (total cost: $1,000, according to the Tories).
Asked about his Parliamentary record, Trudeau's office refused comment.
But University of Montreal political scientist Bruce Hicks said Trudeau doesn't need to table bills and motions like other MPs because he serves his party in other useful ways: He stumped for past Liberal leaders like Stéphane Dion and Michael Ignatieff, gave speeches, drew support and raised money, "which isn't something an average MP does," Hicks said.
Other MPs push bills and motions "because they get so little satisfaction from being an MP in general ... that they go around doing all these little things to make themselves feel good about their jobs," Hicks said, adding Trudeau doesn't have that problem.
STORY CONTINUES BELOW SLIDESHOW..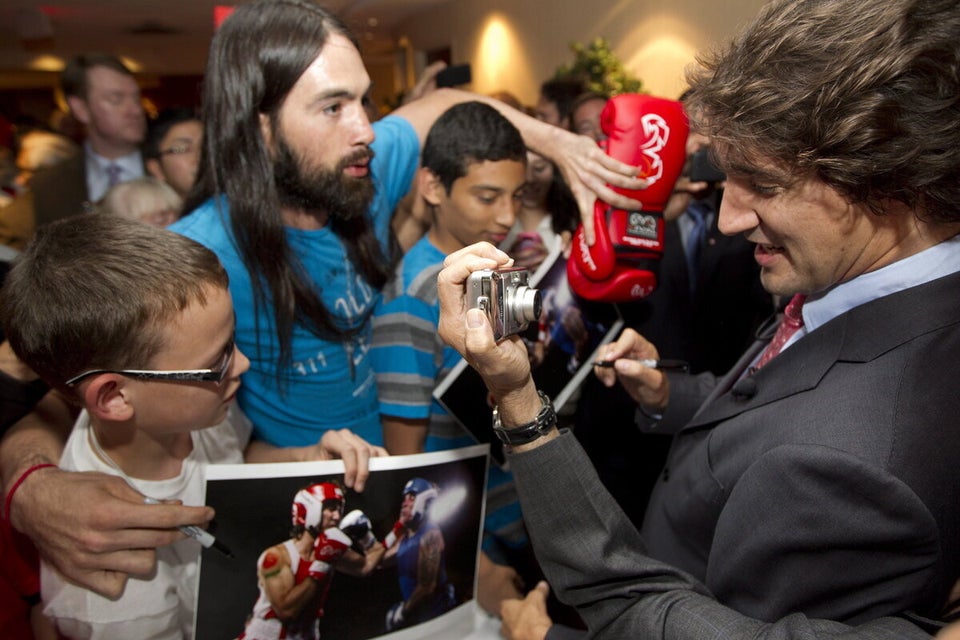 Justin Trudeau In Richmond, B.C.
Since MPs returned to work after the May 2011 election, 247 private members' bills have been tabled in the Commons, though few have any chance of becoming law. So far, only four bills have passed — three from the Conservatives and one from a Liberal MP.
NDP MP Jamie Nicholls told HuffPost that while Trudeau may not have been a strong player in the House, he shouldn't be discounted.
"From the times that I've been in the House, I haven't been particularly impressed by any of his presentations, but that is not to say that in the future he won't develop his policy-side of things," the Quebec MP said.
Tory MP Ryan Leef said he doesn't believe Trudeau has the depth of experience to go head-to-head with Prime Minister Stephen Harper. But it's up to Liberals to decide whether his track record on the Hill is sufficient to lead their party, he said.
Like Huffington Post Canada's Ottawa Bureau Chief Althia Raj's reporter page on Facebook and follow her on Twitter for all the latest news from Parliament Hill.
"Those are questions he'll have to answer during his leadership race and I'm sure other candidates will press him on it," said Leef, a first-time MP from the Yukon who recently introduced a bill to protect the health of correctional workers.
Senior Liberals privately concede that Trudeau isn't the perfect candidate: he's quite young and lacks cabinet experience. But they point to his strengths — enthusiasm, energy, charisma — all of which he has in spades.
"I'm somewhat envious of him," Liberal MP Kevin Lamoureux told reporters Wednesday. "I've been working for 20 years in Winnipeg North and he seems to be more popular than I am in Winnipeg North."
"I've been to work events with Mr. Trudeau and he is virtually mobbed," added Lamoureux, who has declared his support for Trudeau. "He has an element of charisma that escapes the vast majority of politicians and at the end of the day, I believe that his contrast, compared to Mr. Mulcair and Mr. Harper, will be beneficial for the Liberal Party."
"Justin brings an energy, an engagement," said Cotler. "I mean he won a riding that you had to be there in the trenches day in and day out. This was not a nomination that was handed. He is a very hard worker."
Many Liberals hope Trudeau will inspire and mobilize a new generation of young people, including those who don't vote but who could potentially turn things around for the Grits.
If Trudeau is successful, Cotler told HuffPost, his leadership could be a "transformative event — not just for the party but for Canadian politics as a whole."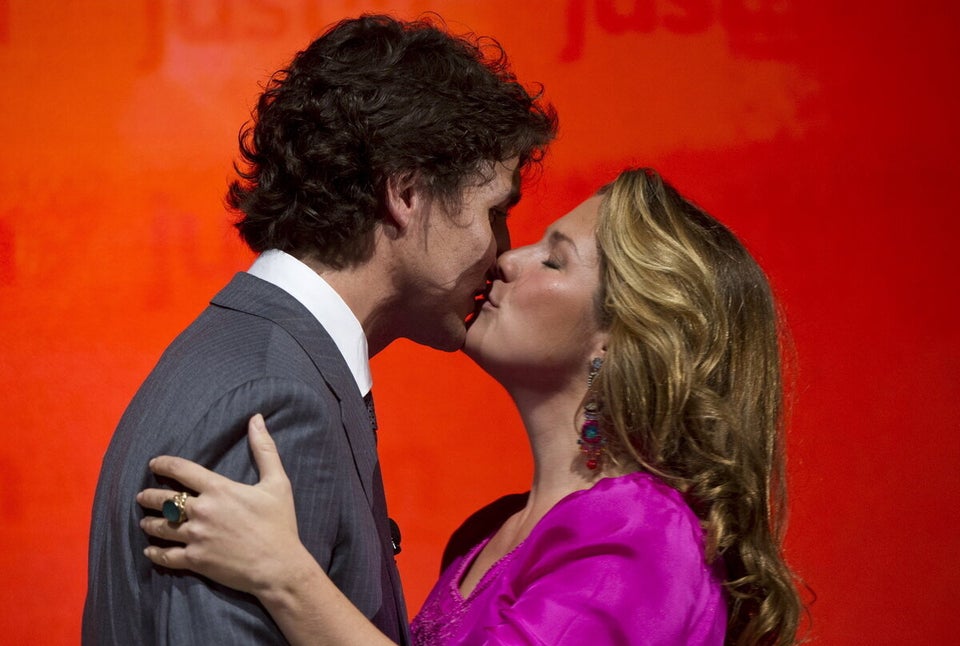 Trudeau Announces Leadership Bid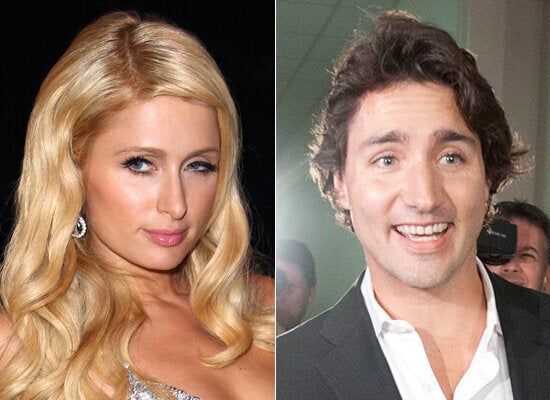 14 Media Insults For Trudeau