A heartfelt letter from an "average West Coast, middle class mom voter" has prompted a response from the incoming prime minister.
Casandra Fletcher, who lives on the Sunshine Coast in B.C., wrote the missive while watching election night results, according to the Coast Reporter.
"And so with this knowledge, and knowing millions of other Canadians just made the same decision out of pure rage and fear, I hope you can do a few things in your newfound position," she wrote before outlining a top 10 list of things she would like to see from Trudeau's majority government.
Among her requests for positive action:
Rebuild Canada's name on the world stage. I was once proud to sew my flag on my backpack. Now, I'm ashamed of my country. We can become peacekeepers again. We can be examples to the world of how we educate our youth, support our vulnerable people, and protect our mountain streams.
Listen and communicate in real ways - no political mumbo jumbo say-nothing jibberjabber. We're all just people, and we all deserve to be spoken to with honesty and respect, even if it's not decisions we agree with.
Bill C-51. Fix that thing. That's like a bad sci-fi movie happening in real life. I can't believe you voted for that in the first place.
Fletcher also sent a copy of her letter to Ottawa the old-fashioned way, said the Coast Reporter.
"I've read your letter with great interest and admiration. Your honesty and frank words have resonated across the country, and I take them to heart," he said.
The prime minister-designate thanked Fletcher for her vote "no matter the reason," and said he was eager to start implementing the Liberal platform.
Trudeau concluded, "I hope you'll stay as engaged as you are now throughout the process - and feel free to send me another Top 10 some time down the road!"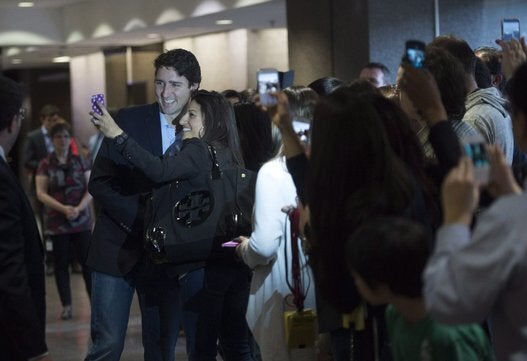 Justin Trudeau 2015
Popular in the Community