OTTAWA — Prime Minister Justin Trudeau defended the White House's decision to not back Canada in its sudden diplomatic dispute with Saudi Arabia, saying the United States is a sovereign nation free to make its own decisions.
"Of course we recognize there are many countries that stand up with similar stances to Canada, but I am never going to impose on another country what their reaction should be, or what their response should be," Trudeau said in Montreal Wednesday.
Speaking on the genesis of the row, the prime minister explained he doesn't think it comes as a "big surprise" to anyone that Canada "stands up firmly and respectfully in defence of human rights at any given moment."
Watch: Canada asks UAE & Britain for help ending dispute with Saudi Arabia
The prime minister made his comments after announcing a $150-million investment for Montreal aviation simulator manufacturer CAE. But questions about Canada's escalating dispute with Saudi Arabia dominated much of Trudeau's press conference.
After confirming it's aware of the situation, the U.S. State Department said Tuesday that it would not be taking sides in the Saudi Arabia-Canada dispute. Relations between the two countries soured after tweets by Foreign Minister Chrystia Freeland and her department criticized the kingdom last week for imprisoning women's rights activists and demanded their release.
Riyadh, in response, froze new trade and investment; expelled the Canadian ambassador from Saudi Arabia; recalled its overseas students in the country; and is reportedly selling its assets in Canada.
Canada alone without allies in spat
On the international stage, Saudi Arabia has since gained the public support from neighbouring states including the Kingdom of Bahrain, United Arab Emirates, and the Palestinian Authority. Meanwhile Canada's allies, such as the U.K. and U.S., have been reluctant to lend their support, calling both nations "close" allies and partners.
The Guardian published an editorial on Wednesday calling on nations to support Canada. The newspaper criticized the diplomatic tact Saudi Arabia's Mohammed bin Salman has chosen and called the crown prince's response an "absurd overreaction that reflects the bullishness of the man who led the charge to war in Yemen and the blockade which has failed to bring Qatar to its knees as planned."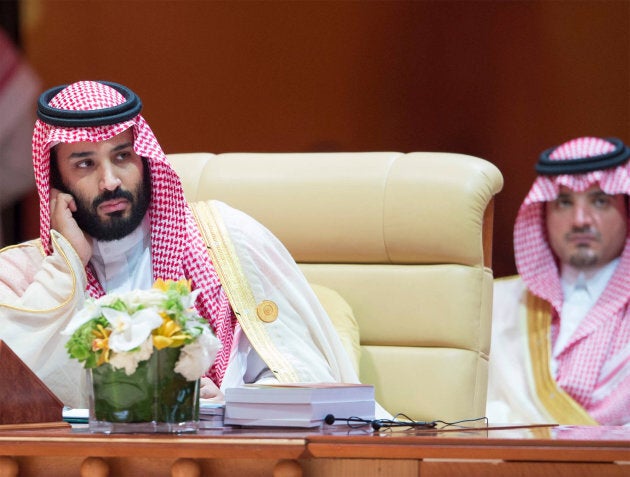 Trudeau told reporters there was a "long conversation" between Freeland and Saudi Foreign Minister Adel al-Jubeir on Tuesday, adding that diplomatic talks continue between the two nations.
The prime minister said "poor relations" between the two countries is not an outcome he wants.
"Canada will always speak strongly and clearly in private and in public on questions of human rights."
But the conversation may not have been as effective as Canadian officials may have hoped. The Saudi foreign affairs minister called on Canada on Wednesday to apologize for its "unacceptable interference" in its internal affairs.