In honour of World Breastfeeding Week, Prime Minister Justin Trudeau tweeted an intimate photo of his wife feeding their youngest son.
The Prime Minister's Office confirmed the photo shared by the prime minister's Twitter account Saturday is of Sophie Grégoire Trudeau feeding son Hadrien.
"Let's support mothers to breastfeed anytime, anywhere," read a caption attributed to Grégoire Trudeau.
Trudeau's office did not specify to The Huffington Post Canada when the photo was taken.
Other notable Canadian are stepping up to remove stigma associated with the multi-millennia practice.
Calgary-Varsity MLA Stephanie McLean also shared a picture of her breastfeeding her five-month-old son in her office.
McLean caused a stir shortly after giving birth, as she was Alberta's first pregnant MLA and her maternity leave required shifting some of the legislature's rules.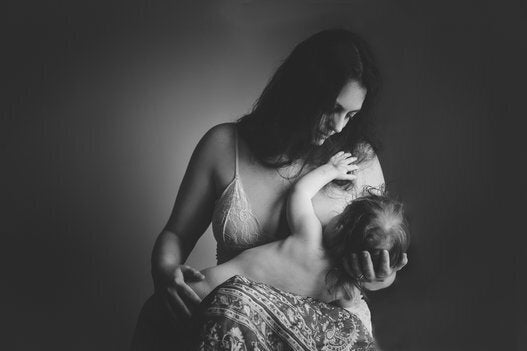 Portraits Of Breastfeeding Mothers
Popular in the Community