Justin Trudeau's socks are causing a stir on social media once again.
Along with a rainbow maple leaf on his cheek, the prime minister sported brightly coloured socks that marked Eid al-Fitr, which is celebrated by Muslims at the end of the fasting month of Ramadan. Eid coincided with Toronto's Pride parade on Sunday.
Trudeau's official photographer Adam Scotti snapped a shot of the PM high-fiving a little girl wearing a Wonder Woman tiara, but it was the Trudeau's colourful socks that attracted the most attention on Twitter.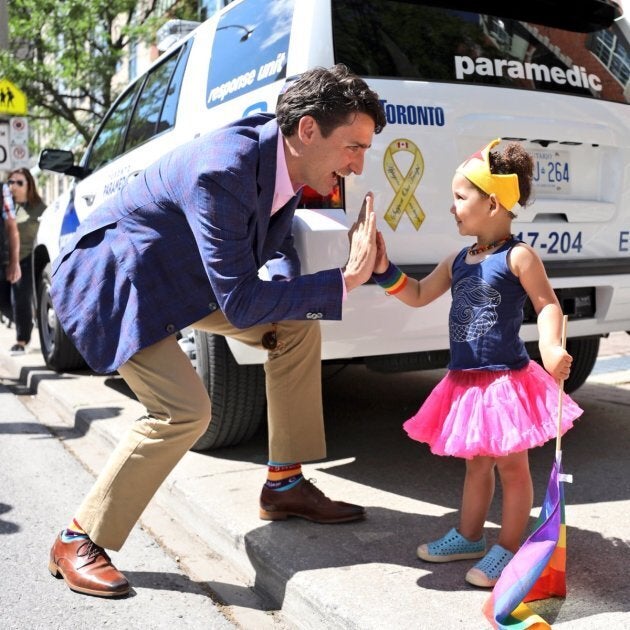 However, other users attacked the prime minister for wearing such socks when some Muslim-majority countries still have homophobic laws that restrict LGBTQ people.
Last year, Trudeau became the first sitting Canadian prime minister to march in a Pride parade.
Trudeau's sock closet must be huge.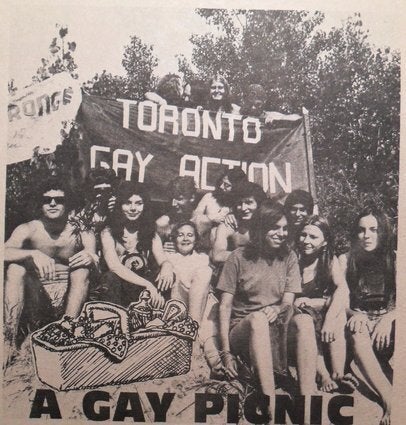 Toronto Pride From The Last 45 Years
Popular in the Community