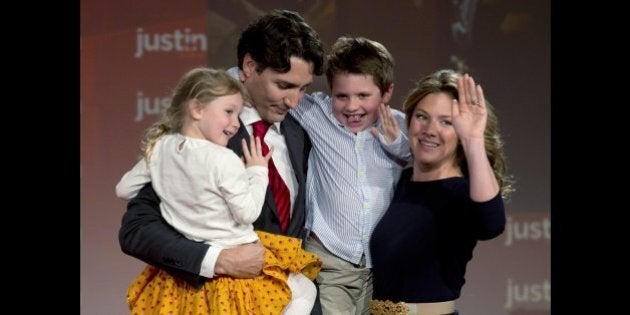 Coincidentally, little Hadrian was born on the 30th anniversary of Pierre Elliott Trudeau's "walk in the snow."
Trudeau and Grégoire married in 2005 after a whirlwind romance. Their first child, Xavier James, was born on Oct. 18, 2007 — Pierre Elliott Trudeau's birthday. Their daughter, Ella Grace, was born Feb. 5, 2009.
In an eBook released before Trudeau won the Liberal leadership last April, HuffPost Canada's Ottawa bureau chief Althia Raj wrote about how Trudeau fell in love with Grégoire, a Quebec TV personality, almost immediately in 2004.
Friend Thomas Panos first learned that Justin Trudeau was in love when he called in June of 2004 asking for a business-class ticket to Athens for his girlfriend. Trudeau was attending the Olympic Games as a reporter for CKAC.

"She's the one," he told Panos. He had met Sophie Grégoire, a childhood friend of his brother, Michel, when she and Justin co-hosted a Starlight Children's Foundation event. They'd hit it off, and the following day she sent him an email suggesting they meet up. But Trudeau never responded.

"I knew that the day I went out for coffee with her, that would be the last day I would ever have as a single man," Trudeau told CPAC's Catherine Clark on the program "Beyond Politics" in 2009. He had a few loose ends to wrap up, he said. Three months later, Trudeau bumped into Grégoire in Montreal and apologized for not writing back. They went out and over dinner he told her they would have to skip dating and go straight to engagement. "I am going to spend the rest of my life with you," he declared.

There was nothing impulsive about his decision, he told Clark. "It was a deep recognition that Sophie was the person I wanted to spend my life with."
"I realize now, they were born to this," she said. "It's normal for them when they see a huge group of people and everyone's rushing up – they're not stressed."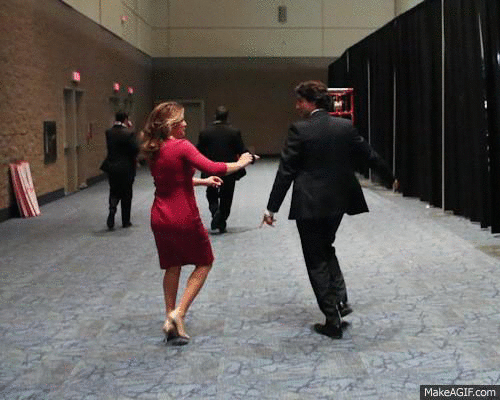 Popular in the Community