It seems like Justin Trudeau may be dancing all the way to the finish line.
"Here's Sophie and me getting our groove on to Martina Sorbara, just before the big speech. Let's get out and #vote."
Justin and Sophie can be seen striking funny poses while apparently listening to the music of Sorbara, a singer and daughter of former Ontario Liberal finance minister Greg Sorbara.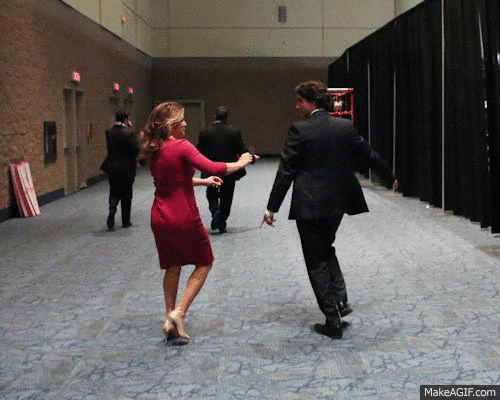 Former Liberal MP Glen Pearson enjoyed the shot, tweeting: "This is the Justin and Sophie I know — perfect, and ready for change."
As you can see in the gallery below, reaction online was similarly positive.
Dr. Tamara Small, who specializes in digital politics at the University of Guelph, said that while it is difficult to know for sure if the moment was spontaneous, Team Trudeau is doing something very deliberate by sharing it.
"When it comes to online campaigning, Obama is the gold-standard," she said in an email exchange. "Campaigners all over the world have looked to the Obama campaign for direction and inspiration. I am sure the Trudeau campaign is no different in that respect."
And who knows, maybe the dance with his wife put the Montreal MP at ease before his big moment?
"He showed just how much better a politician he is compared to his opponents, but he still injected some of the corniness and over-performance he is known for," she said.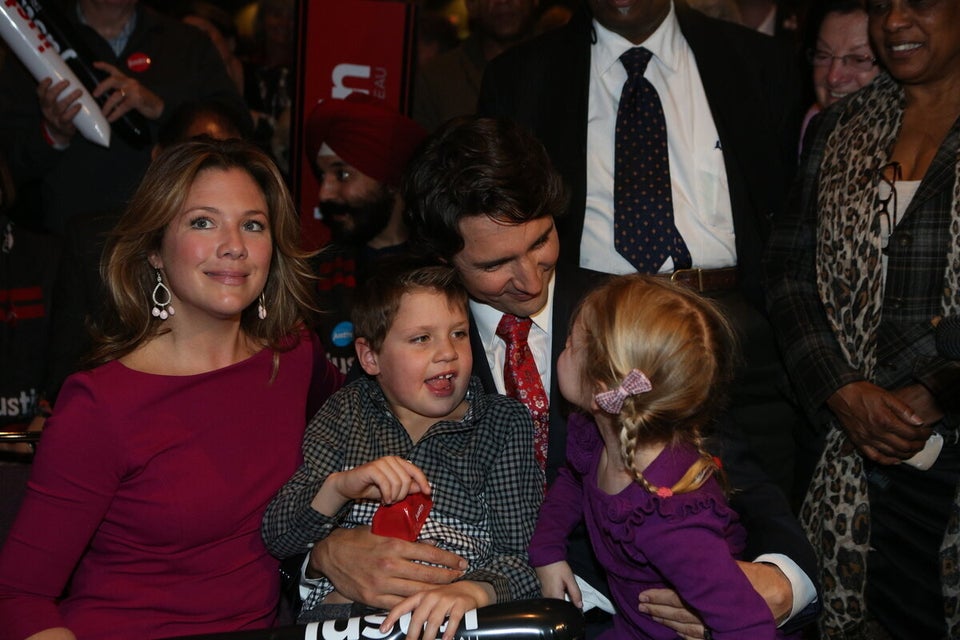 Justin Trudeau Family Photos