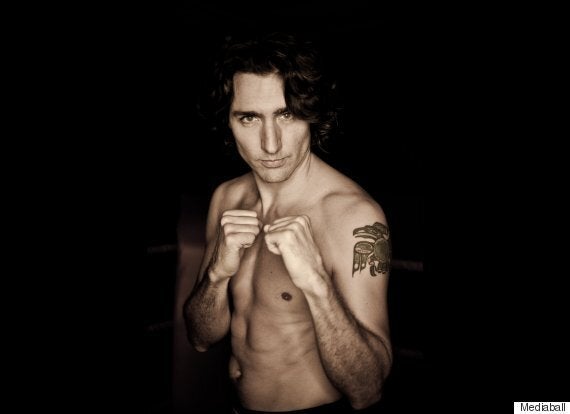 (Photo credit: Mediaball)
Glam photos of Justin Trudeau in his boxing gear are generating buzz around the world — because of the tattoo on his left arm.
And according to the National Post, the prime minister-designate's raven ink even gets the seal of approval from Haida leaders.
At age 23, Trudeau got a tattoo of the Earth, and 17 years later he chose a raven designed by Robert Davidson to wrap around it. The renowned Haida artist only found out recently that one of his pieces permanently adorn the Liberal leader's upper bicep.
"There's a lot of people using my designs and I'm usually honoured, but maybe I shouldn't say that because then everybody will do it," Davidson told National Post reporter Tristin Hopper.
Council of the Haida Nation president Peter Lantin expressed joy in having the B.C. First Nation represented wherever Trudeau goes.
"The fact that the prime minister has Haida art on him … of course we're proud of that."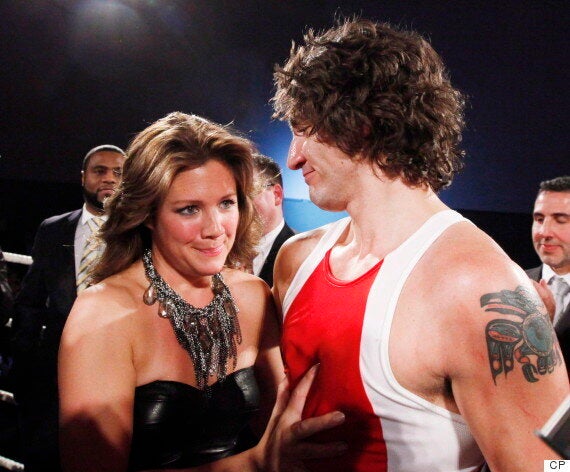 Sophie Gregoire-Trudeau and her husband Justin Trudeau in a photo after a charity boxing match in 2012. (Photo: Canadian Press)
First Nations art appearing on a non-Aboriginal body can sometimes attract accusations of cultural appropriation, according to an article about traditional tattoo designs in Windspeaker.
"A Haida crest represents who that person is," B.C. anthropologist Trish Collison told the magazine.
"I appreciate that tattooing is popular. It's a compliment; people obviously appreciate Haida aesthetics. But it's difficult to see my grandmother's design on someone who doesn't know what it means," she said.
Trudeau first revealed his tattoo in a celebrity boxing match of sorts against then-Conservative senator Patrick Brazeau in 2012. Raising money for charity, the Papineau MP also sported a temporary Katimavik tattoo on his right bicep to make a statement to Prime Minister Stephen Harper.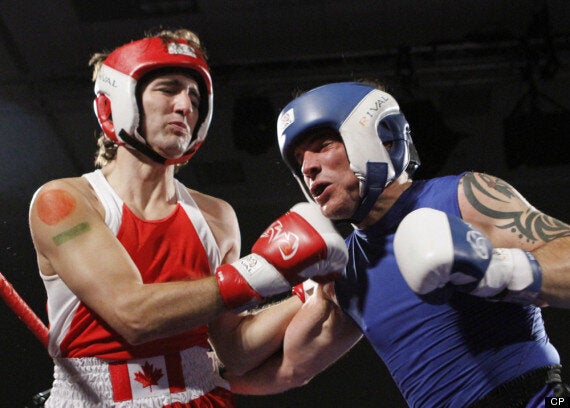 Katimavik was a program launched by the Liberal MP's father Pierre Elliott Trudeau when he was prime minister back in 1977. Its funding was cut off in February 2012.
After the boxing match, Trudeau told reporters he kept the program cut in mind throughout the fight.
"What I believe in is Katimavik, what I believe in is the Canada that I fight for every day in the House of Commons and that's what I channelled here in the ring," he said at the time to iPolitics.
Since then, Trudeau has held several political photo-ops inside boxing gyms, including twice before federal leaders' debates during his successful election campaign. He wore T-shirts that covered his tattoo each time.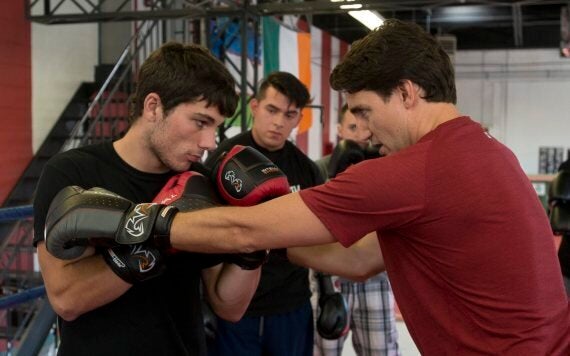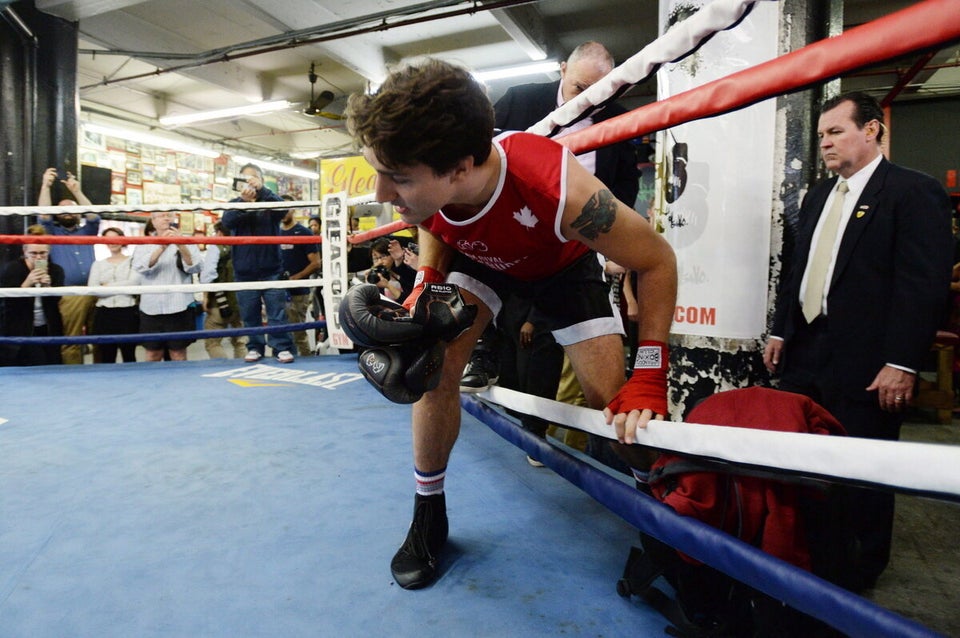 Justin Trudeau Boxing