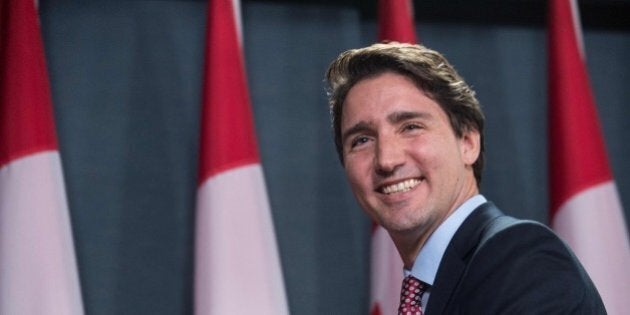 As Justin Trudeau prepares for his new role as Canada's prime minister, Canadians can't help but wonder what kind of job he'll do. Thanks to Reddit, we have a glimpse into his work style and how his former students in B.C. remember him.
On Wednesday, Redditor "taytoa" posted the question: "Anyone here had Justin Trudeau as their teacher and remember what he was like? He taught French and math at West Point Grey Academy and Churchill."
In the book, author and Ottawa bureau chief Althia Raj quotes Trudeau's boss at West Point Grey, Stephen Anthony, describing Trudeau as "highly valued, spirited and enthusiastic." According to Anthony, he was liked by both staff and students.
So what do Redditors have to say? Take a look.
"He was our substitute french teacher at Churchill. Don't remember much about that time other than his classes were infinitely more interesting than with our actual french teacher. What I remember most about him was was the day 9/11 occurred. Whereas every other teacher continued their lesson as if nothing happened, he told us he wasn't going to teach french. Instead, he wanted to talk about the global ramifications from that event and had an open discussion as to how we thought and felt about the whole situation. He also reminded us not judge a group based on the actions of a few extremists." -tyltu
"I met Justin when I was in grade six where he subbed at WPGA. My first impression of him was 'here is a person who knows how to engage people and teach!' All the girls were swooning over him, even at that age (surprise, surprise). I have several stories that will hopefully represent how he was. He had interesting methods about how to discipline students, my favourite was when he once drew a moustache on a friend for not paying attention in class.

"The best story I can recount about him being at WPGA was when a student dared him to ride a dirt-board down the really steep hill at school. Luckily I had my camcorder, because he bailed hard half-way down and ate shit harder than anyone I've ever seen. His nice dress pants and shirt were covered in mud, we were all in stitches and couldn't believe he would actually do such a thing. I should try and find the tape with that on it." -shiSSen
"Yep, he taught at Pitt River middle as well. I had him as a teacher in sixth grade, on Halloween 1997. He went as a nerd." -ellefrag
"I have a friend who had him at WPGA. He said Trudeau was like any other teacher really. I asked him if he ever asked what it was like growing up as the son of a PM or anything, and he told me, 'of course not, you can't ask something like that.'" -zeroedout666
"I only had him as a sub. Really, really energetic and goofy." - RusstyC
"I'm pretty sure he taught one of my grade four french classes at WPGA. I don't remember much because I was like eight." -allodude
"I had him as a sub for grade eight at Kwayhquitlum Middle in 1998. I remember him singing the words to 'Pretty Fly.' The guys all thought he was awesome and us girls all had a mad crush on him." - anonymous
"He subbed at a school I used to teach at. He was friendly and the students liked him." -novasilverdangle
"WPGA peeps said he was eccentric and keen." -gskfjhvuhkfjghdljkvh
"When I was in Gr.10 at Churchill, my social studies teacher recounted her impression of Justin. She said most of the teachers were in the staff room/lounge that morning and the principal was introducing this new substitute teacher. He had unkempt hair, very casual dress and was wearing sandals. Most teachers didn't care much for another new guy and just kept talking among themselves. As soon as the principal said his last name, everyone in the room went silent." -ssnistfajen
After the election, Trudeau's former students and employers also took to Twitter to remark on his teaching background.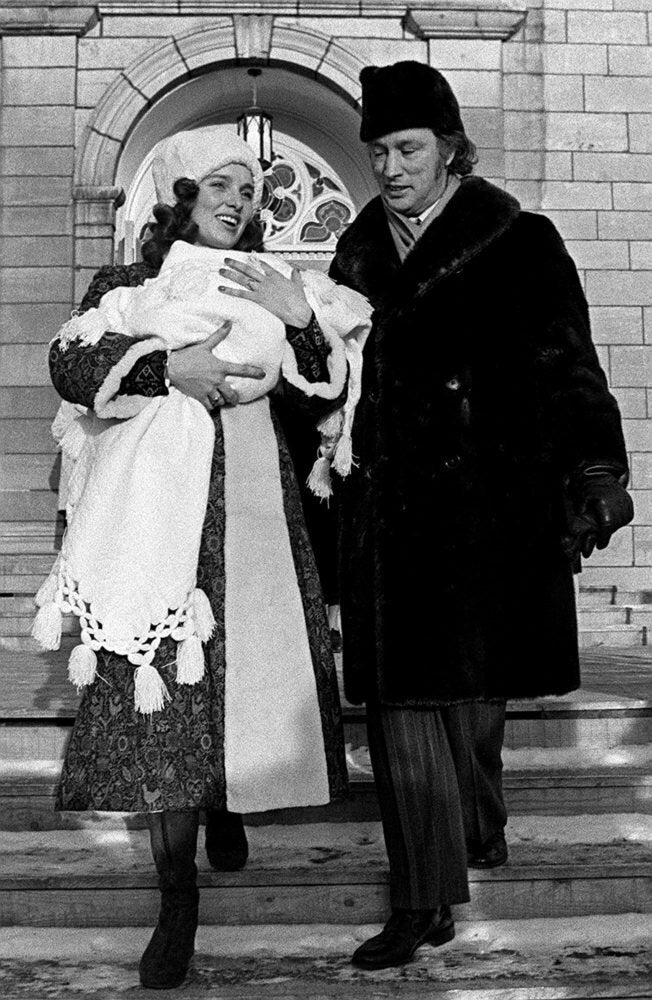 Justin Trudeau Childhood Photos