Attawapiskat Chief Theresa Spence is now on the fifteenth day of her hunger strike. Although neither the prime minister or the governor general have acquiesced to her request for a meeting, Spence has hardly been alone, with a steady stream of visitors offering company and support.
And today, Liberal leadership hopeful Justin Trudeau stopped by the Ottawa teepee where Spence has been staying during her strike. He tweeted that he was deeply moved by the visit with Spence and shared a photo of their meeting: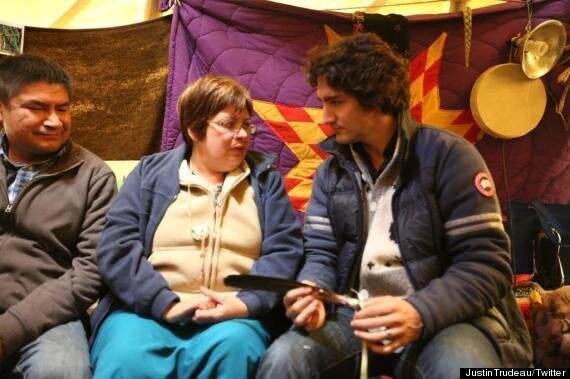 Spence has vowed to not eat until Stephen Harper and David Johnston agree to sit down with First Nations leaders and formally discuss the relationship between the government and indigenous people. Aboriginal Affairs Minister John Duncan has offered to meet with the Chief, but says that Spence has not responded.
The rallies and Spence's strike are part of the 'Idle No More' movement sweeping Canada. The main target of the aboriginal demonstrators and their supporters is the omnibus budget Bill C-45, which groups say harms treaty rights set out under the constitution and threatens the environment.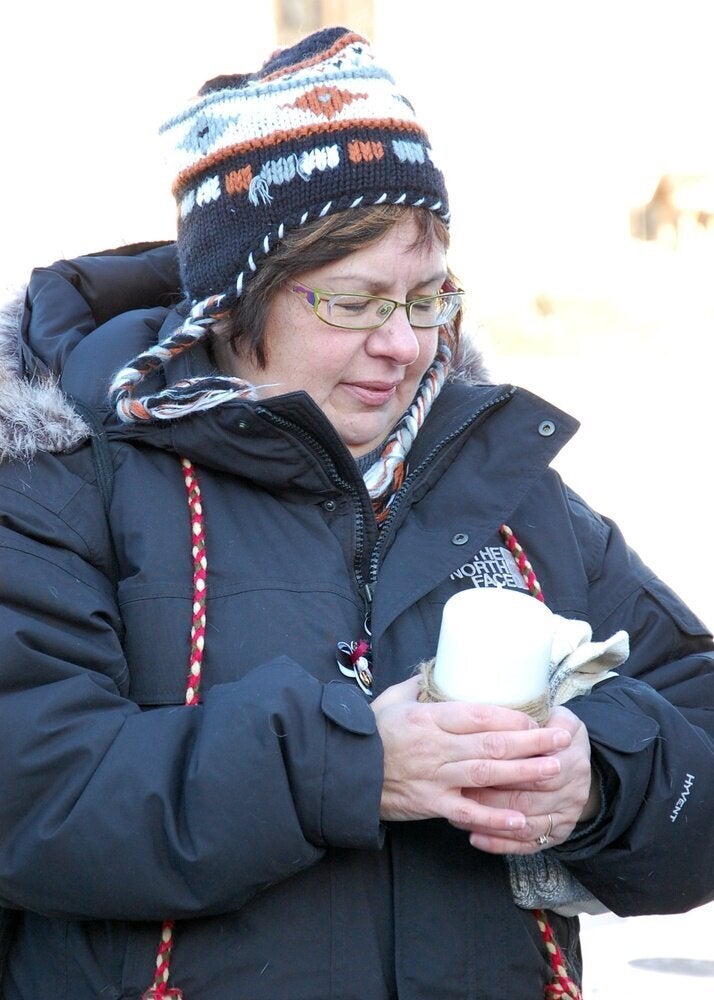 Theresa Spence Rally on Parliament Hill
Popular in the Community