He tried not to use his name.
For nearly a year, Prime Minister Justin Trudeau has been pushed to say something splashy about the reality TV star who is now poised to become president south of the border.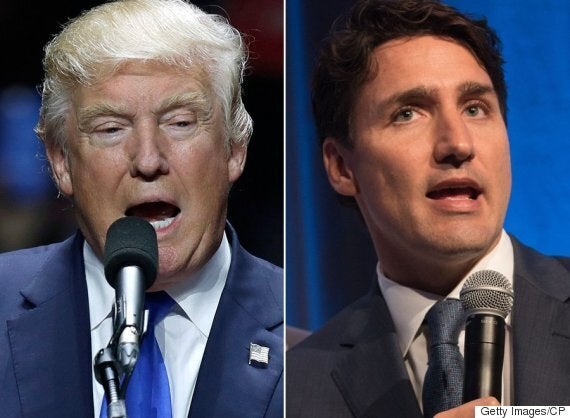 (Prime Minister Justin Trudeau and U.S. president-elect Donald Trump. (Photo: CP/Getty)
Trudeau was asked about those comments about Muslims. About Mexican immigrants. About women.
He said he wouldn't interfere in the election of another country. He proclaimed that the relationship between Canada and the United States is bigger than the one between those who hold its highest elected offices.
He promised to work with whoever would occupy the White House next January because, simply, that's what Canadian prime ministers need to do.
When Trudeau went to the United Nations in September and spoke about rejecting the politics of division and fear — of casting aside those who look or speak or pray differently — most thought he was speaking about him.
But he didn't use his name.
Early Wednesday, Donald J. Trump was elected U.S. president. Commander-in-chief. "Leader of the free world."
Just days before he headed to a state dinner where he traded jokes and champagne toasts with President Barack Obama, Trudeau was asked if he felt a duty to speak out about what was happening to Canada's neighbour.
"I'm not going to pick a fight with Donald Trump," he said, repeatedly refusing to take the bait.
He offered, instead, the questions he might ask if he lived in the United States.
"I think if I were American I'd be asking questions right now about why is it that so many people are angry at your politics?" he said. "Why is it that so many people are so disenfranchised with your democracy that they seem to be acting out or lashing out?"
He called it an important moment for the U.S. — "the greatest democracy in the world" — to come to grips with such obvious frustrations.
Former Toronto Mayor Rob Ford, he said, was similarly able to tap into such anxieties, even if many others didn't get it.
Tapping into voters' frustration
Trudeau even suggested there were some parallels to the Liberals' 2015 victory.
"What I was able to do in my election campaign was I think tap into a little bit of a similar sentiment of frustration around the way politics works but I was able to do it in a positive way instead of a negative way," Trudeau said.
"I look forward to Americans working through this very real challenge, and whatever the result of your electoral process, I look forward to having a strong, continuing relationship with the United States."
The work will soon begin with President Trump to address the uncertain future of North American free trade, defence alliances, the Paris climate agreement, the proposed Keystone XL pipeline, and much more.
But it seems the well isn't poisoned.
A Canadian official suggested to the The Canadian Press Tuesday that Trump and those around him admire Trudeau's celebrity status.
"They think he's a showman… They respect his success."
The official also lauded Trudeau for staying out of it all.
"I think he was smart… You don't ever know."
On behalf of the Government of Canada, I would like to congratulate Donald J. Trump on his election as the next President of the United States.

Canada has no closer friend, partner, and ally than the United States. We look forward to working very closely with President-elect Trump, his administration, and with the United States Congress in the years ahead, including on issues such as trade, investment, and international peace and security.

The relationship between our two countries serves as a model for the world. Our shared values, deep cultural ties, and strong integrated economies will continue to provide the basis for advancing our strong and prosperous partnership.
With files from The Canadian Press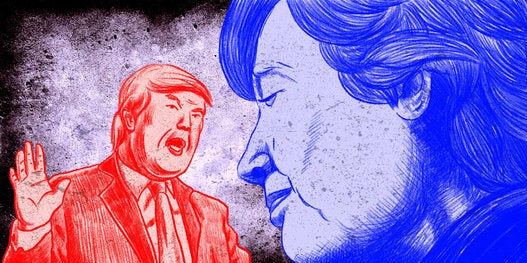 U.S. Election 2016