Observing Justin and reading his revealing book I cannot help defaulting to my years with his father looking for influences and continuity.
In 1978, I was present when a Minster was hauled into the office of the PM and summarily dismissed from cabinet. He had forged the signature of his then girlfriend's husband on a form giving permission for her to have an abortion. This is the same kind of total intolerance for misconduct Justin displayed when he fired two MP's for harassing two NDP MP's.
Then I spent a lot of time at 24 Sussex and on foreign trips when the boys were very young -- the PM was a dedicated single dad in the strict time he set aside for the three. I saw him sitting at the piano helping them practice, working on their homework when he took one on foreign trips. They had a rich, focussed, disciplined, upbringing. They skied and canoed. And they saw the PM's absolute dedication to his work.
Obviously this shaped Justin. "Hard work" became his watchword in his defeat of Papineau's Bloc incumbent when he finally decided to test his chops in politics. It has become the watchword for the revival of the Liberal party after he became leader. It seems to be working.
The book is full of examples of how Justin takes an analytic, disciplined approach to everything he sets his mind to -- bouncer at Whistler, snowboard instructor, teacher, sportsman and amateur boxer, campaigner. This stood him in good stead in the well described TKO of Patrick Brazeau.
Justin is a natural as a grassroots politician. His father was not. He tired quickly of grin and grips, so we spent public events moving him quickly from one admirer to another. Justin revels in the book describing the thousands he met in Papineau. He credits this skill from observing the friendly political skills of his grandfather, James Sinclair.
I gave a fundraiser for Justin for the Papineau campaign. He approached my daughter and immediately remembered they took a film class together at McGill. His father had trouble remembering first names! Justin has deliberately been his own man in some policies. At just about every PM's press conference in the late '70's (yes we had them!) then reporter now Senator Jim Munson would ask the PM about legalizing pot! Justin intends to do just that.
He describes going some lengths to "to confront the ghosts of the Liberal past" including his supportive approach to the western based oil economy.
And of course the Senate which his dad happily used as a dumping ground for loyal Liberals. Many his friends. No longer under his son. The book contains many ironies. We find out that all three boys in their early years took pains to escape the "Pierre Trudeau's son" label. Few knew who Justin was when he began his search for a meaningful career teaching snowboarding at Whistler.
And for many years, and much of the book, politics is far from his mind. "The association with my father was never a reason for me to get into politics," he writes. "It was rather a reason for me to avoid entering the political arena."
Now such pundits as Andrew Coyne and Bruce Anderson praise his political instincts. Anderson even wrote a column about his deft handling of protesters at a book signing. One absolute guiding principle inherited from his dad is total commitment to the Charter of Rights and Freedoms, the core Liberal value that still expands individual freedoms in Canada -- "Harper and his party... refused to celebrate its 30th birthday," he notes. Ottawa is now finally taking note of just who Justin is and what he brings to the bubble. Common Ground is a good guide to his skills, and to the goals and values he promises to build polices on -- multiculturalism, rights and freedoms, fairness, equal opportunity, native rights. Not a bad start.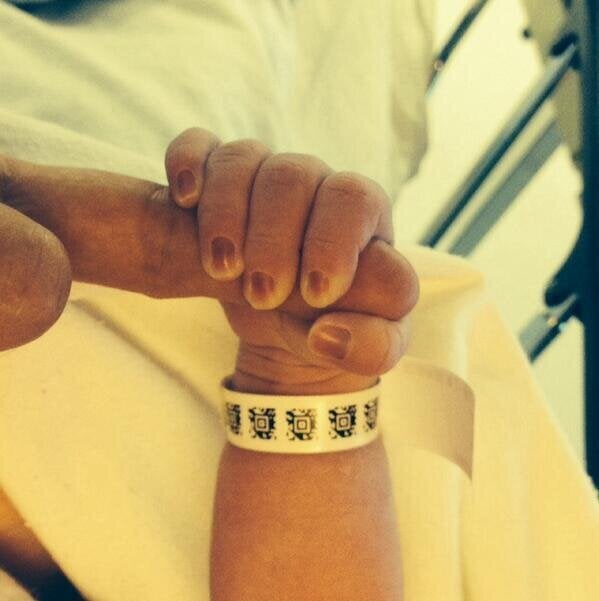 The Trudeau-Grégoire Family