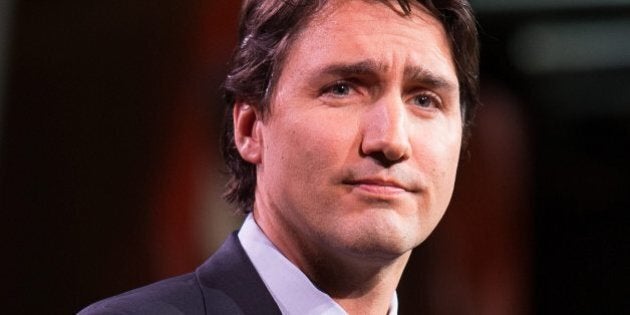 MONTREAL – He promised an open nomination process, but Liberal Leader Justin Trudeau won't necessarily stay out of any riding race when it comes time to pick a Liberal candidate.
The Grits' policy convention this weekend in Montreal is all about showcasing the Trudeau team and letting delegates know that the Liberals have a plan to win the 2015 election.
Trudeau has pledged that anyone can compete for the chance to be a candidate during the next election, but the Liberal leader will not always remain on the sidelines.
There will be "rare circumstances in which he does indicate public support for a particular candidate entering public life," Trudeau director of communications Mylène Dupéré confirmed to The Huffington Post Canada Friday.
The Liberal leader tried to stay out of a nomination battle last summer in Toronto Centre that featured his recruited star candidate, journalist Chrystia Freeland.
Trudeau's team helped advise the candidate and select her team – and that did not sit well with everybody in the riding.
In the past, Trudeau has been cast as a lightweight by his opponents so part of the Liberal plan for 2015 involves surrounding Trudeau with people with strong economic credentials, including Freeland.
Some Liberals are uneasy with the possibility that Trudeau might meddle in local races.
"If you talk the talk, then you gotta walk the walk," Senator David Smith told The Huffington Post Canada. "[He] said there would be wide-open nominations … and a wide-open nomination means a level playing field."
Smith was recently turfed from the Liberal caucus along with 31 other of his Senate colleagues. He believes a level playing field means the federal leader should not declare his favourite.
Many other delegates at the party's convention, however, said they think Trudeau should be allowed to have his say.
"As a leader, he can recommend someone, but he should not impose his will," said Michel Njuepdjop, a longtime Liberal volunteer from the Montreal riding of Ahuntsic-Cartierville.
"Saying 'I think he can do the job, but it's up to you to pick' is very different than saying 'I'm the leader. I appoint'," Njuepdjop said.
Rana Sarkar, a candidate for the Liberal nomination in the Toronto riding of Don Valley North, and a close friend of one of Trudeau's advisors, said building a team for the next election is like picking a baseball team.
"You need people for all different positions and, occasionally, the leader or the people in the party should go out and [recruit] candidates where they can make a difference."
Sarkar, a national director of high-growth markets at KPMG Canada, would not say what role he thinks he could play.
Zach Paikin, a candidate for the Liberal nomination in Hamilton West–Ancaster–Dundas, said he has no problem with the party leader's voicing support for a given candidate.
"They have open primaries in the United States as well, and the president has at times campaigned for a given candidate," he wrote in an email.
Even the person currently challenging Trudeau's pick for president of the Liberal Party of Canada said he thinks the leader should be allowed to voice his opinion.
Brian Rice does not believe Trudeau's support for one candidate would necessarily hurt other candidates' abilities to go out, sign up people and sell memberships.
"I think it's okay for the leader's team to say definitely, 'We helped recruit this person, we think they are going to make a good member of Parliament and we think they would complement our team this way'," he said.
Rice has been campaigning for the presidency full time for 10 months, about six months before his challenger, Anna Gainey, got into the race on Oct. 9. But she is bilingual and married to Trudeau's childhood friend, Tom Pitfield.
If Rice can defeat Gainey, he said, it will show that he is capable of building a team and getting support.
But it is important for the rules to be fair and transparent, he said, and the Liberal party could do more. Rice would like to see a see a two-step process for membership registration and online voting in nominations, a process similar to what was used when Trudeau won the leadership. He also wants to crack down on candidates who pay party membership fees for newly recruited members.
"We know that some candidates pay for memberships, and there's got be a level of fairness," he said, shrugging when he acknowledged that the practice violates the rules. "It happens."
Jeremy Broadhurst, the Liberals' national director, said nomination battles can be messy but that the party is hoping that open contests energize people and that campaigns do not descend into vicious attacks against one another.
Some candidates may look like stars, but the reality, he said, is that the nomination battles will be won in meeting halls across the country.
"It's going to be about who gets the most people to vote at that meeting," he said.
"Sometimes, someone who is perceived as a favourite isn't going to win, and that's great, because that means the person who beat them is a pretty good organizer," Broadhurst added.
"What I know is that there is nobody in this country getting the message that the coast is going to be clear for you."
To run against a preferred candidate, a person must pass the vetting and receive Trudeau's acquiesence, according to Liberal rules. If members in local ridings vote for the new candidate, the party will respect their decision, Broadhurst said.
One thing that everyone from Senator Smith to Trudeau's team can agree on is that they want more women as candidates, even from an open nomination process.
"One issue that will looked at closely is what percentage of women candidates we end up with because, I think it is very important that percentage continues to increase," Smith said.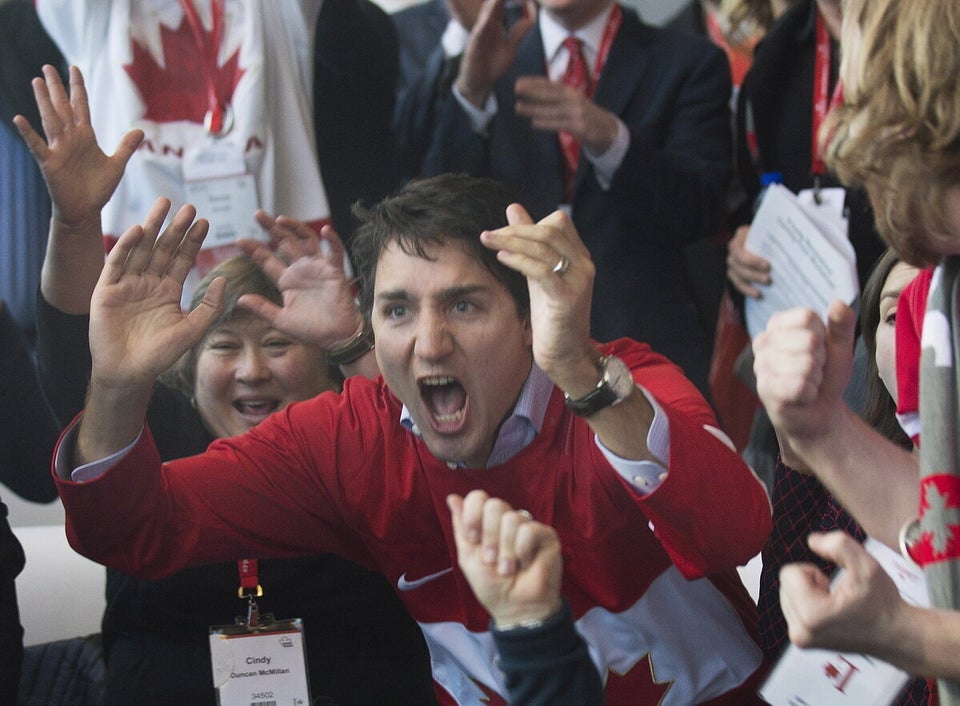 Liberal Convention 2014
Popular in the Community