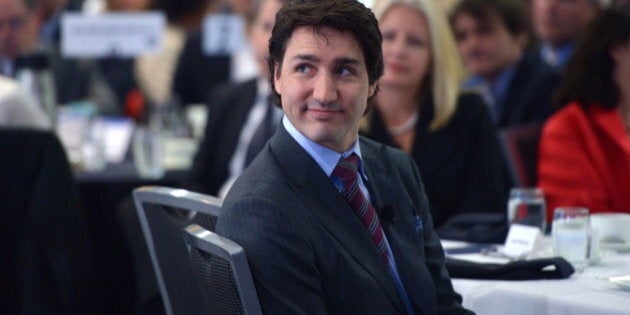 EDMONTON — Justin Trudeau seems to have every reason to be happy as he heads to Alberta on Monday for summer caucus meetings. But behind the scenes, all is not well in the Liberal family.
Yes, money is flowing in. Party memberships have more than tripled. Public opinion polls suggest the Liberal leader is immune to Conservative attacks. Media coverage continues to be positive.
But several examples of botched nomination races — in which team Trudeau has turned a blind eye or actively changed the rules of the game to favour a particular candidate — have left many in the party disillusioned and disgruntled.
In Don Valley North, the deck seemed stacked in favour of Rana Sarkar, a friend of Trudeau's, until the Liberal party caved to pressure by the Chinese community to cancel the race, three sources, insisting on anonymity, told The Huffington Post Canada.
Sarkar's opponent, Geng Tan, had not dropped off his 900 or so memberships when the cutoff was announced in early June, and the Chinese community threatened to withhold its support for Liberal candidate Arnold Chan in the then-upcoming byelection of Scarborough–Agincourt, sources said.
Sarkar had been tipped off about the membership cut-off date, HuffPost also learned.
"They were extremely pissed off, and they were going to pull out," one source closely linked to the contest said.
But Trudeau's team could not afford the embarrassment of losing Scarborough, a seat the party had held since 1988. And although they won the byelection with 59 per cent of the vote, an early poll during the campaign had them spooked. So, the nomination contest was cancelled. A new race was later announced with a new membership cut-off date.
On July 26, Tan won the nomination with a three to one ratio. It wasn't close. About 600 votes separated the two men.
Two people close to Sarkar's campaign alleged that many of Tan's supporters had not paid for their memberships. They said people wearing labels and barcodes were bused in by the hundreds.
"Our sign-ups were for all sorts of communities, it was door-to-door type stuff. This was ethnic politics," a source close to Sarkar's camp said.
Tan refused to speak with HuffPost.
Jeremy Broadhurst, the Liberals' national director, told HuffPost that the party takes seriously all issues that are brought to its attention and routinely undertakes spot audits of the membership process.
"There are instances where this has been alleged to be taking place. We are investigating," he said.
He did not specifically address the Don Valley North allegation, nor would he comment on why the party had chosen to cancel the contest rather than simply postpone the vote.
Sources said there is a fight brewing in the Chinese Liberal community about who — either former MP Raymond Chan or Ontario MPP and cabinet minister Michael Chan — will emerge as Trudeau's go-to organizer.
Speaking on background, a Trudeau advisor denied that the party had rejigged the rules under pressure from the Chinese community.
"What happened was that there was a lot of organizing going on, and the nomination race was in the middle of the byelection, so we postponed it until afterwards, because we wanted everyone focused on winning Scarborough and winning Trinity–Spadina," he said.
He acknowledged that other nomination races had occurred during the byelection period and during the provincial election in Ontario, but he said this race was different.
"We had no way of knowing how far ahead we were in Scarborough, and that meant making sure that everybody in the Chinese community was working together," he said.
Don Valley North is not the only contest raising concerns. In the Ontario riding of Bay of Quinte, there are different questions being asked.
There, former Liberal candidate Peter Tinsley faced off against Trudeau's preferred nominee, Belleville mayor Neil Ellis, in May.
HuffPost has learned that Tinsley's greenlight process may have been delayed unnecessarily – possibly to prevent him from accessing the party membership list.
A week after the greenlight, Tinsley's team was informed that the membership cut-off date — the last date for someone to buy a membership and be eligible to vote — would be May 5, the very day they had placed their first order for membership forms.
When the contest was held on May 25 — right in the middle of the provincial campaign — only 178 people voted. The membership lists were incomplete, many had been excluded, several were surprised to discover that their membership had lapsed or were simply unaware of the race. Tinsley's team felt the unexplainable rush to complete the contest had created a "fictional" race.
Broadhurst told HuffPost that membership cut-offs are there to help ensure the accuracy of the membership lists.
"The rules around cut-offs are clearly articulated in the nomination rules for all the world to see," he said.
The rules state that memberships can be cut off between 15 and 27 days before a contest is held.
What the Liberal party will not say openly, however, is that it gave itself the wiggle room to backdate membership cut-offs to help control the outcome of the race. Just as they appear to initially have attempted in Don Valley North.
In Ottawa–Orléans, where former Liberal leadership contestant David Bertschi is trying to beat Trudeau's star recruit, retired lieutenant-general Andrew Leslie, there are whispers that the party is delaying calling the race to give Leslie more time to sell memberships and increase his chances of winning.
"I honestly can't tell you one way or the other," Bertschi told HuffPost Sunday over the phone. "All I know is the [riding] executive asked last year for an early nomination, and a number of ridings have held their nominations, and for some reason Ottawa–Orléans has not had its date set by the national committee."
"I know we are leading by a fair margin," he added, regarding his membership sales vis-à-vis Leslie's numbers.
So far the party says it has administered 84 nominations, 22 of them in Ontario, according to its website.
In the Montreal riding of Ville-Marie–Le Sud-Ouest–Île-des-Soeurs, the party has tried to sweep an embarrassing vote-buying incident involving one of Trudeau's closest childhood friends under the rug.
Broadhurst told HuffPost that the party had looked into the issue and had "handled the matter internally."
"There was no evidence that there was any activity that would undermine the legitimacy of the outcome," he said.
In Vancouver Granville, Trudeau's team is also on the defensive about suggestions that they pushed heavily to ensure that their preferred candidate, Jody Wilson-Raybould, would be acclaimed.
The party didn't bar anyone from running, one source said, but it was well-known that Wilson-Raybould was the leader's choice and he suggested that that probably "influenced" people's own decision making.
Bruce Young, Trudeau's national campaign co-chair in British Columbia and also the person charged with setting the contest details in the province, told HuffPost he doesn't see himself in a conflict of interest.
"The roles are laid out, the roles are agreed upon either through the constitution of the party or the national board," he said. "I didn't set the rules, but the rules seem to work in terms of us being able to find people who want to run and to making sure that they have the ability to run vibrant and strong campaigns in their own constituencies."
As long as everybody is treated with respect and "every single person in the Liberal party [knows they are] a valued asset," open nominations can run smoothly, he added.
"Anybody can apply, and anybody can try their luck at the green-light process," Young said.
The green-light process is the extensive vetting the Liberal party does internally before approving a candidate. The rules are vague enough, however, to give the party as much latitude as it wants to disqualify a candidate.
In at least two Greater Toronto Area ridings, rumours persist that would-be nominees Muraly Srinarayanathas and Theodore Anthony were asked by Trudeau's people to step aside to make way for a preferred candidate. None would return HuffPost's calls. But David Poopalapillai of the Canadian Tamil Congress denied that there was any interference.
Poopalapillai said Srinarayanathas, who had gone so far as to rent an office for the nomination, had not passed the party's internal green-light process. He said Anthony had been approved but for his own reasons had pulled out a few days before the contest.
"There are some nasty, malicious disinformation going around," Poopalapillai said. "This is not good for the community."
The Liberals aren't the only one to face problems with open nominations — nor are they the only ones with nebulous rules.
The NDP seems to have abandoned open nominations in Toronto after their preferred candidate in Toronto Centre, former MuchMusic VJ Jennifer Hollett, was beaten by Toronto Star columnist Linda McQuaig in the nomination vote.
(McQuaig later lost the byelection to Trudeau's star candidate, journalist Chrystia Freeland, whose own nomination race endured questions about impartiality as well as her most recent acclamation in the new riding of University Rosedale). Former NDP organizer Joe Cressy was acclaimed in Trinity–Spadina, and Hollett is expected to run, also unopposed, in Spadina–Fort York, although she said Sunday she hadn't heard of any such plans.
The Conservatives have had more than their share of troubles with open nominations. Most notable were the very public spats between MP Eve Adams and chiropractor Natalia Lishchyna in Oakville North–Burlington. Each alleged all types of inappropriate behaviour, from illegal calls to paid party memberships, to allegations that Adams' fiancé, Dimitri Soudas, had promised her young volunteers Conservative party summer jobs and glowing recommendations. Both women have since withdrawn from the contest under pressure from the party.
In Calgary Signal Hill, incumbent MP Rob Anders accused his opponent, Ron Liepert, of using Liberals and New Democrats or "instant Tories" to unseat him in the riding. Members of other parties cannot vote in each others' nomination races but there is no real way for the parties to police the rule.
The nomination papers of several would-be Tory candidates across the country have been rejected by the head office in Ottawa, reportedly without explanation.
And in the Ontario riding of Dufferin–Caledon, where Foreign Affairs Minister John Baird's former policy advisor, Paul Hong, lost by 11 votes to incumbent MP David Tilson, HuffPost learned that 97 names were added to the voting list the day of the vote. Hong's father was inexplicably left off, but added in time for the vote.
Some party members who had registered online were never added to the list and, as such, were never contacted by any of the nominees and were not told when the vote was taking place, sources said. The interim membership list included 1,025 party members.
"I don't know what the average is, but let's say 10 per cent of the electorate missing until the day of the nomination — that is a pretty big clusterfuck," a source close to the Hong campaign said.
If he had lost by 100 or 60 votes, it wouldn't mean much, that source said. "But 11 votes? That means a swing of six votes, six people that we would have had to convert on team Tilson."
Hong's team still does not know which members voted and which didn't. They weren't allowed scrutineers. The nomination's twists have raised questions among some Tories about why the Conservative party doesn't have clearer rules about the process.
Like most of the examples listed above, Hong has not launched a formal appeal. Nobody wants to speak on the record for fear of displeasing a party to which they still feel loyal.
Open nominations are not without risks.
The Liberal party has spent tens of thousands of dollars defending itself against a $1.5 million libel suit from would-be nominee Christine Innes. Trudeau's team blocked her from running in Toronto's Trinity–Spadina because they alleged that her team was bullying young campaign volunteers.
Leaving a vote up to the membership often means being unsure of the result. Trudeau's advisors, for example, held their breath during Stéphane Dion's squeaker nomination race in the Montreal-area riding of Saint-Laurent.
For a leader like Trudeau who seeks to surround himself with high-profile candidates in an effort to beef up his own credentials, it can be understandably difficult to recruit impressive professionals — and convince them to leave their well-paying jobs — without promising them a sure road to the candidacy.
That's why a few disgruntled Liberals are wondering why the Trudeau camp didn't just protect some ridings and open the rest up to everybody.
"Open nominations are a farce, and [Justin Trudeau] should have never said it. I would rather see [Chrystia] Freeland, [Adam] Vaughan, [new Toronto Centre candidate Bill] Morneau as candidates than many other duffers. It's more the process than the people," one Ontario Liberal said.
Broadhurst, the Liberal's national director, said the party and Trudeau had "no interest in creating different tiers of candidates."
"We have no regrets," he said. "The open nomination process has encouraged hundreds of excellent contestants to put their name forward and has led to tens of thousands of people to join the Liberal party in order to participate."
"The process to date has been running well," he added. "There are always challenges in coordinating such a huge effort, but thus far we have complete faith in the integrity and fairness of the system."
It is not clear, what, if anything, the Liberal party will do about the examples listed here.
Several issues across the country have been flagged to two co-ombudsmen, who, according to Broadhurst, are charged with looking into cases "where contestants have disputes with other contestants."
"[W]e won't be disclosing more information than that at this time," he said. No one has launched a formal appeal, which he said happens when a "contestant disagrees with how the party has interpreted the rule."
One person involved in a disagreement with the party said he could not imagine a scenario where the result of the contest would be overturned.
"They may have found themselves in an unresolved situation."
The party would be admitting fault if it did anything, he added.
Yet, free and fair nominations are what Trudeau promised when he pledged to hold open contests in each riding across Canada.
"We have to offer a full reboot, and that means that every candidate for the Liberal Party in 338 ridings in 2015, or whenever the election does come, will have been chosen in a free vote by the Liberal members of that riding," he told The Star's Susan Delacourt last year.
Several party members took him at his word when he said that.
Now, they are not sure what to think.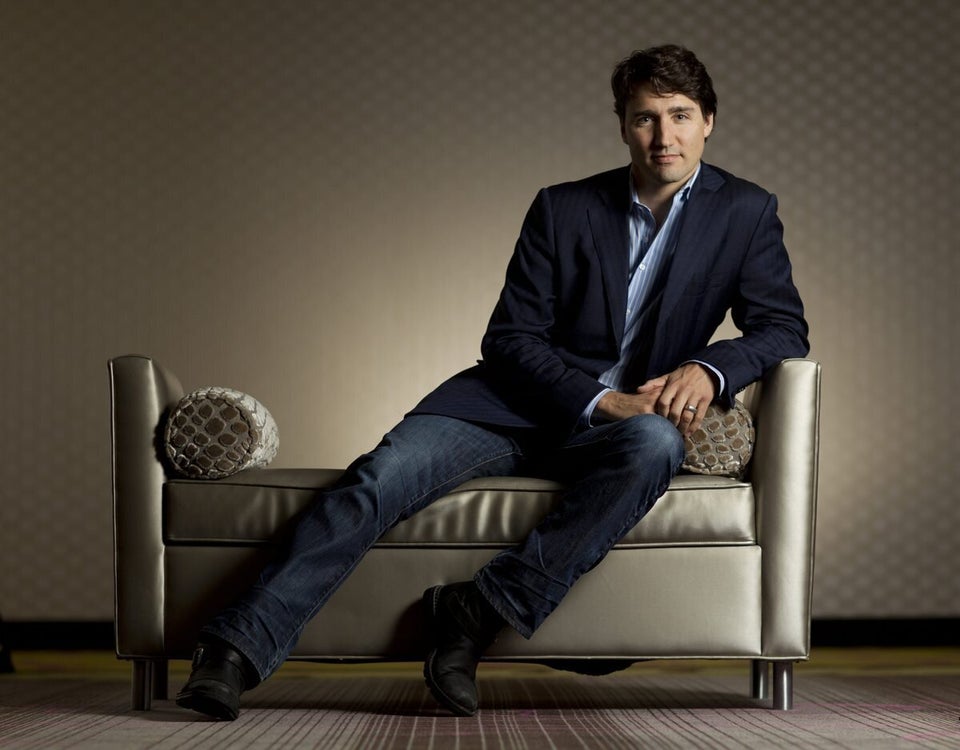 Trudeau Glam Shots