One of my favourite red carpet looks this year, however, was country singer Kacey Musgraves' who wore a stunning, ombré Armani Privé gown.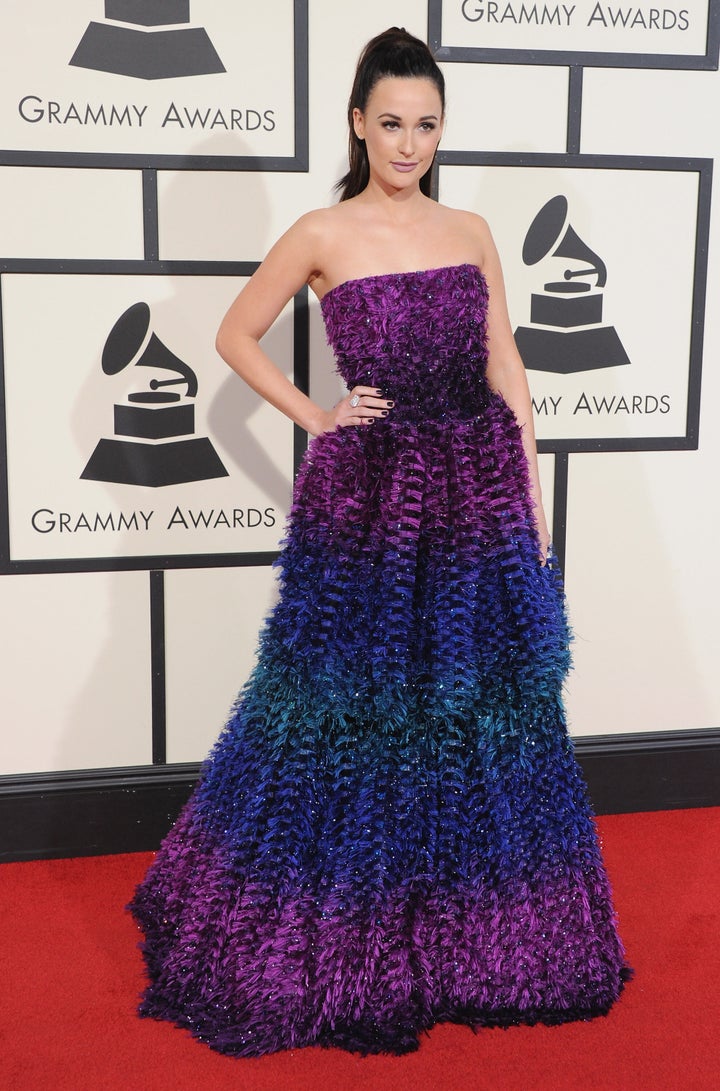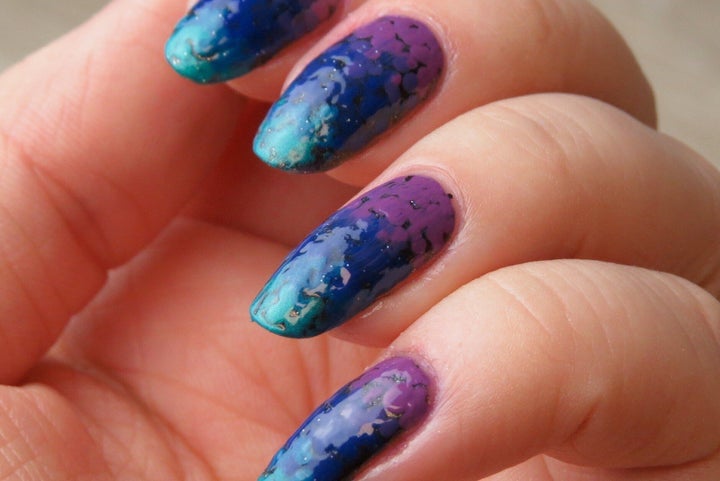 To replicate this look on your nails, start by applying two coats of a dark shimmery polish. This helps emulate the dark background of the gown, as well as the hint of shimmer. Once the dark polish has dried, start with the middle colour (in this case an indigo), and use a dotting tool to create random dots all over the nail. Make sure to leave a few spaces, so that the black can peek through.
Next, move on to the top colour, which is a bright, medium-toned purple. Again, create dots using the same dotting tool and make sure some go down into the blue shade. Then, move to the teal colour at the tip of the nail, using the same technique as the previous two colours.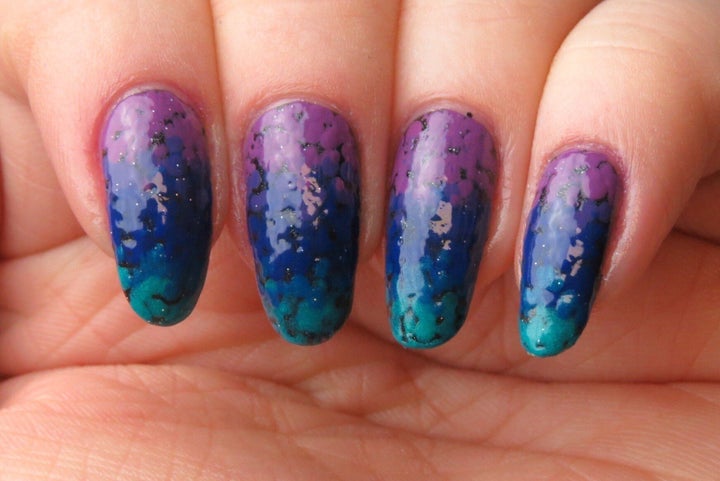 To create a better ombré effect, mix the colours that are next to each other, and then create dots between the two colours. In this case, mix the indigo blue and purple together (50:50 mix) and the indigo blue and the teal together (50:50 as well).
Typically, you want to wait five to 10 minutes before applying a top coat, but in this case, apply your top coat right away. It will slightly blend the colours together and add to the ombré effect. You can even use a top coat with a bit of shimmer in it (like the Essence Let Stars Rain Down on Me! top coat) to add a touch of sparkle to the finished look.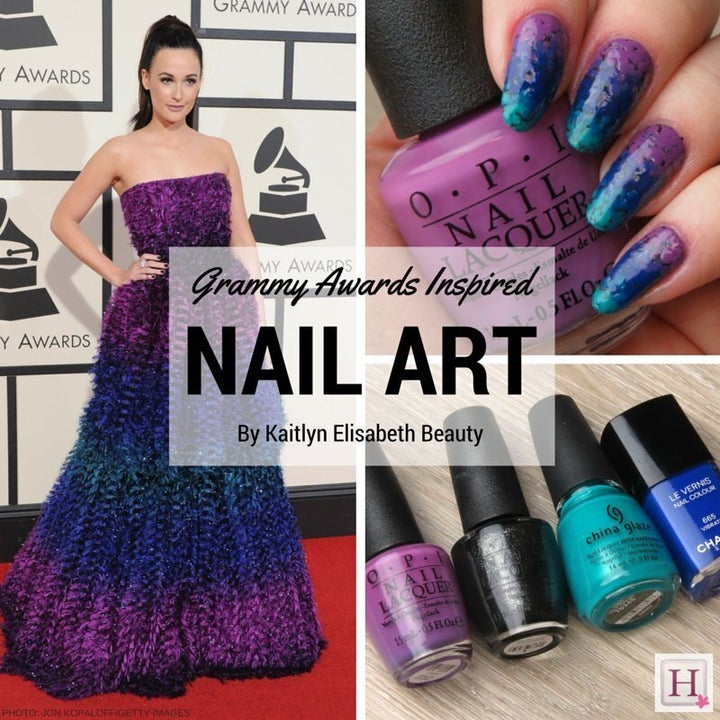 Polishes Used: OPI I Manicure for Beads, OPI Center of the You-niverse, China Glaze Turned Up Turquoise, and Chanel Vibrato.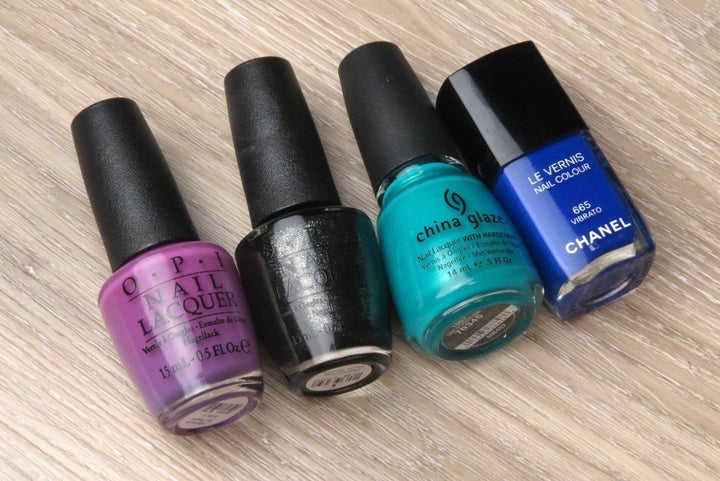 Kaitlyn Delano is a beauty blogger based in Toronto. You can find all of her Mani Monday designs on her blog, Kaitlyn Elisabeth Beauty.