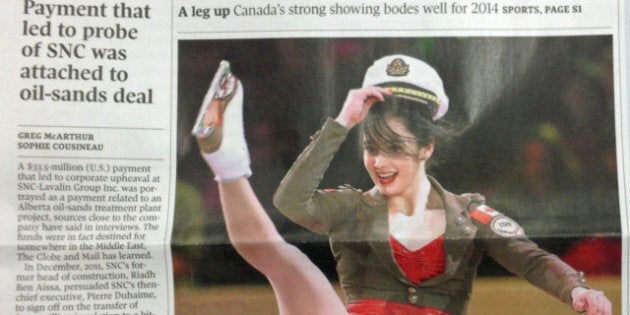 The photo, which showed the teen lifting her leg in a revealing crotch shot position, prompted Globe and Mail public editor Sylvia Stead to blast the paper on Twitter.
"Photo on #globeandmail front today is not acceptable in my view & readers," she wrote.
But Osmond told Maurie Sherman of the Roz & Mocha Show on KiSS 92.5 Toronto that she didn't consider the photo to be inappropriate. In fact, she considered it an honour.
"When I first saw the picture I was thinking 'oh cool, it's the first time I've ever gotten on the cover of a newspaper' and I was just really excited about it," said Osmond.
Listen to the full interview below:
Osmond also revealed: "Our skirts go flying all the time so we're used to it so we don't find it that offensive."
What do you think? Should The Globe and Mail have published the photo? Tell us in the comments or vote in the poll below: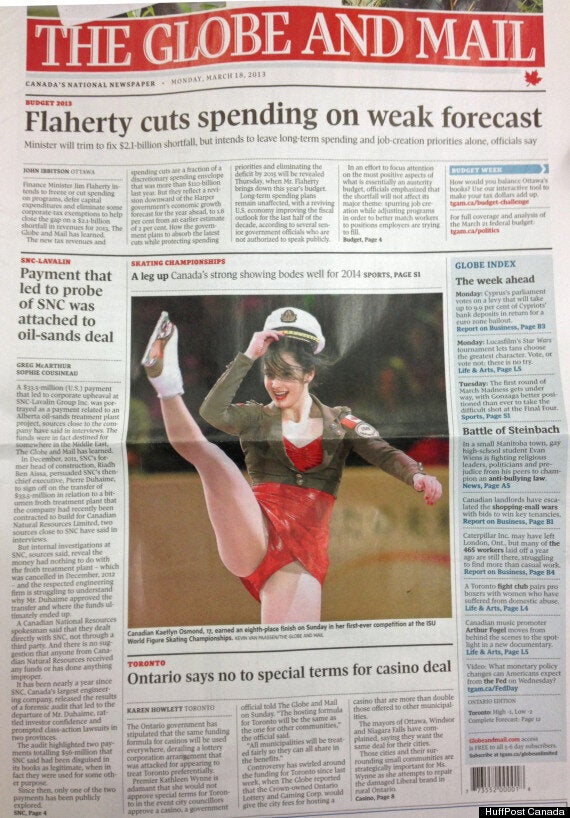 Some better photos of Osmond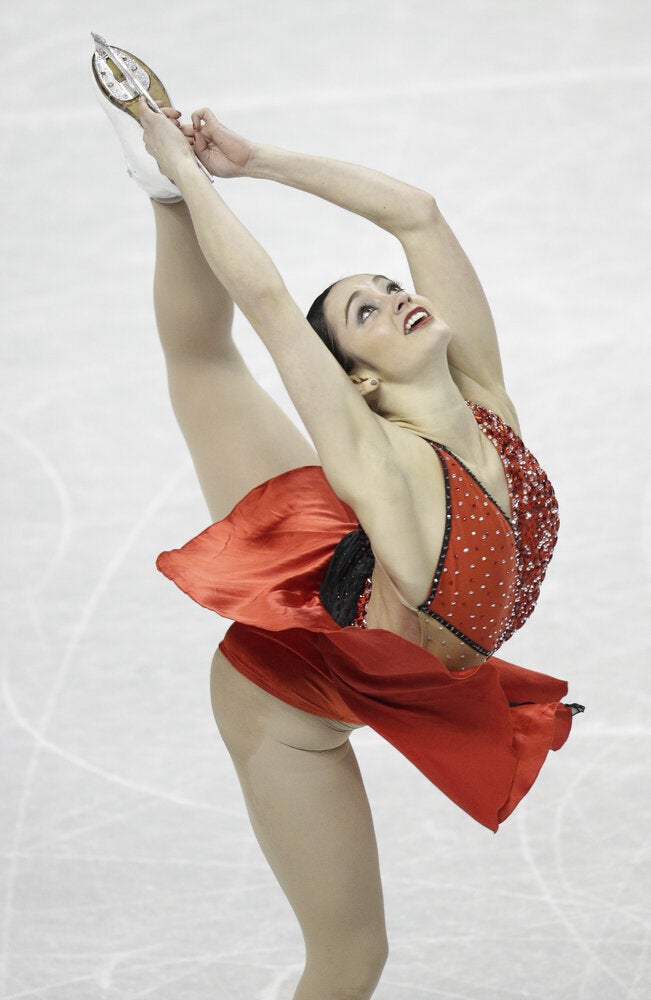 Better Photos Of Kaetlyn Osmond
Popular in the Community