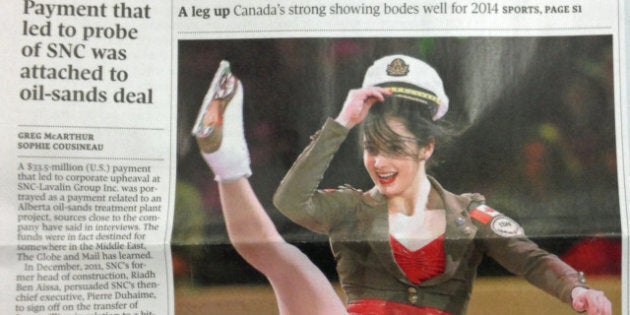 A photo of Canadian figure skater Kaetlyn Osmond featured on The Globe and Mail's front page on Monday is sparking outrage.
"Photo on #globeandmail front today is not acceptable in my view & readers," she wrote.
"While the news imperative is to show action photos of athletes, there were many other photos of Kaetlyn and the other victorious Canadian skaters that could have shown their strength and grace," she wrote.
The Globe's media reporter Steve LaDurantaye asked Osmond on Twitter what she thought of the photo. "I really like that picture," she responded online.
When asked whether she found the photo inappropriate she said: "Our skirts go flying all the time so we're used to it so we don't find it that offensive."
What do you think? Should The Globe and Mail have published the photo? Tell us in the comments or vote in the poll below: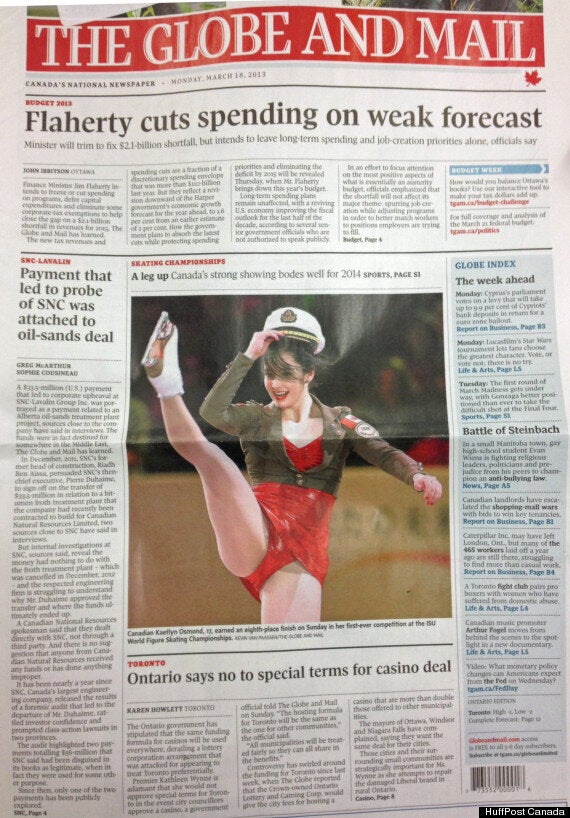 Some better photos of Osmond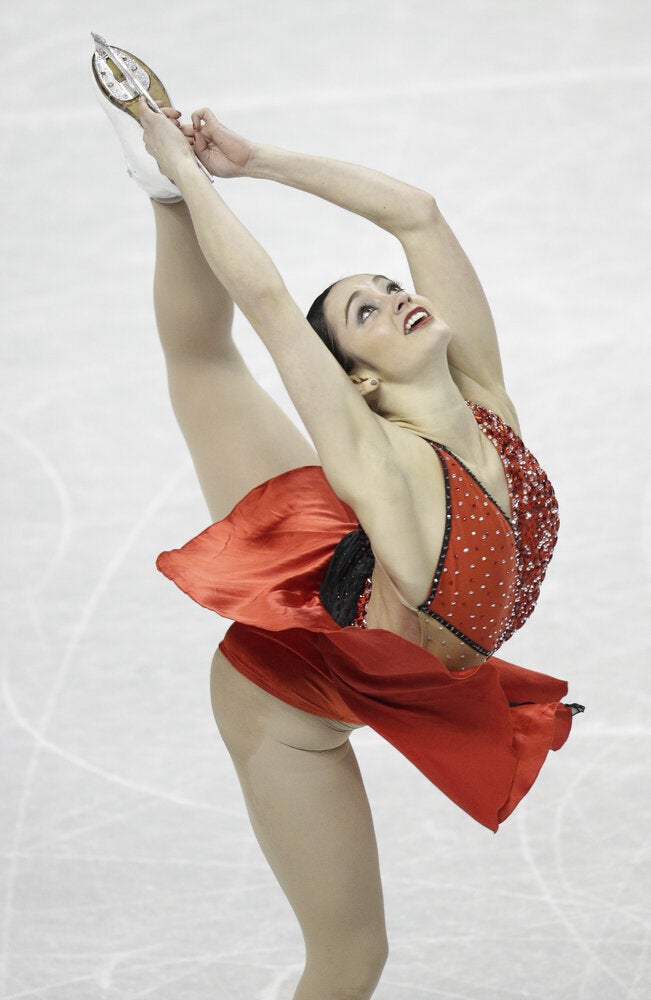 Better Photos Of Kaetlyn Osmond